Sponsor: Dell Technologies and Phil-Data Business Systems, Inc.
Smarter, Faster Experiences for Your Entire Workforce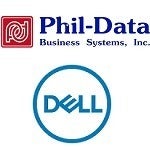 Today's worker is on the go, working in multiple locations with the need to stay connected. They need to have access to information and collaborative tools that are quick and easy to use and can maximise their ability to be as productive as possible. This white paper looks at how businesses can provide their workforce with smarter, faster experiences by investing in Dell solutions.