Sponsor: GrammaTech, Inc.
A Four-Step Guide to Security Assurance For IoT Devices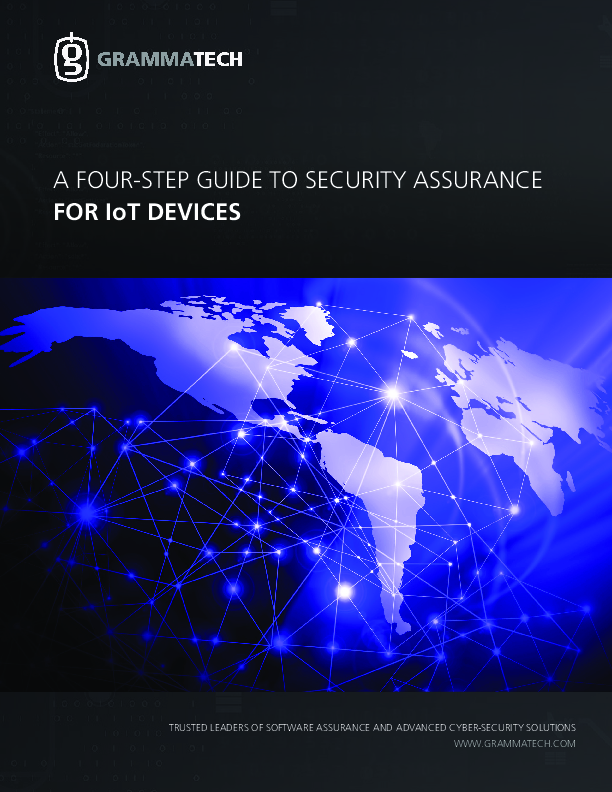 Powered by the forces of the cloud, connected endpoints, wireless technologies, and big data, the Internet of Things (IoT) and Machine-to-Machine (M2M) evolutions are forming a "perfect storm" for software engineering teams. Vendors are racing to claim a piece of the predicted 19 trillion dollar IoT market1, made up of more than 50 billion IoT devices spanning nearly all markets. This new landscape for embedded devices means increased connectivity and confidential data storage and transmission. Engineering teams are utilizing a progressively diverse set of suppliers and relying on 3rd party software to save while trying to satisfy the business and market thirst for IoT demands.