Sponsor: Red Hat
Automating Security, Risk, and Compliance in the Financial Services Sector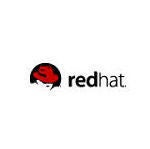 Financial institutions are expected to address the ever-increasing number of security challenges and stringent security regulations, such as 23 NYCRR 500 , while also enabling innovative, differentiated experiences for their customers.
As the industry grows more interconnected and complex, maintaining security, governance, compliance, and reducing risk become more challenging amid this growing complexity. The adoption of new technologies such as biometrics, blockchain, machine learning, containers, microservices, serverless, and API innovations present additional challenges.
Roundtable delegates — Steve Orrin, Federal Chief Technologist with Intel; Anthony Golia, Chief Solutions Architect, Financial Services, at Red Hat; and Subra Kumaraswamy, VP of Security Architecture & Engineering at Visa —will discuss the state of security, risk, and compliance in this new environment and share thoughts on how we can make sure security does not become an afterthought.
The discussion will allow attendees to share methodologies to foster an innovation development lifecycle that is secure, reliable, and resilient best practices for real-world security automation and orchestration techniques for today's complex hybrid environments.