Tech Primer
What it takes to become an information assurance analyst
This in-demand role calls for a rare combination of superior communication skills and security chops. Learn how one information assurance analyst landed his current job, the skills and training that helped him get there, and where his sights are set now.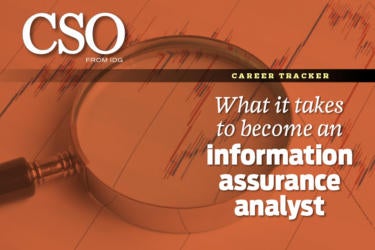 Victor Janulaitis, CEO of management consulting firm Janco Associates Inc., says that demand for information assurance analysts is fairly high right now "because C-level executives are concerned about the quality of the information that's being transmitted and the extent of how much information is being made public." The information assurance analyst is a bridge between other security staff and users, says Janulaitis.
In general, an information assurance analyst conducts ongoing vulnerability management activities to assess potential treats, coordinates and leads technology staff in identifying and remediating system vulnerabilities, and works with IT to ensure appropriate procedures and processes are in place for detecting and preventing system intrusions, according to the Janco job description report.
Register now to follow the career path of one information assurance analyst and learn more about this in-demand role.