Tech Primer
Red team versus blue team: How to run an effective simulation
Playing the role of an attacker can make your team better at defense. Learn how in our step-by-step guide to war gaming your security infrastructure — from involving the right people to weighing a hypothetical vs. live event.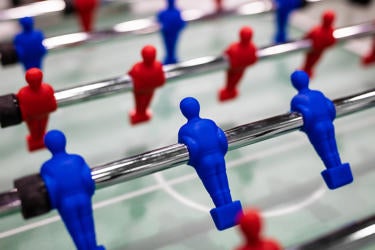 The military does it. The Government Accountability Office does it. So does the National Security Agency. And the concept is making its way into the corporate world, too: war gaming the security infrastructure.
Red team-blue team exercises take their name from their military antecedents. The idea is simple: One group of security pros — a red team — attacks something, and an opposing group — the blue team — defends it. Originally, the exercises were used by the military to test force-readiness. They have also been used to test physical security of sensitive sites like nuclear facilities and the Department of Energy's National Laboratories and Technology Centers. In the '90s, experts began using red team-blue team exercises to test information security systems.