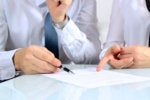 Although many vendor engagements result in close working relationships, the age of predatory vendors is upon us. What can you do to avoid them?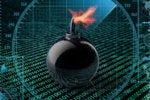 If anything, 2017 will be remembered as the year of the cyber-attack. No business is safe. No industry is exempt. In this article, Mike Overly takes a detailed look at the WannaCry ransomware attack and recent cyber-attack statistics,...

In most cloud engagements these days, it is not only the customer's data that is in the cloud, but also many key parts of the vendor contract as well. That is, the average cloud vendor today generally places several key areas of the...