The European Union General Data Protection Regulation (GDPR) has generated strong interest in Africa's private sector. However, the bigger picture shows massive gaps across Africa's data privacy landscape. This article highlights some...
06/06/2018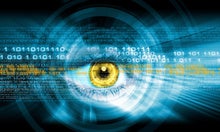 How can organizations processing biometric data for workplace security or fraud prevention use cases ensure that they are compliant with requirements within the General Data Protection Regulation (GDPR)? This article explores the use...
04/06/2018

The debate in the security community about disclosure shows no signs of abating. This article explores both sides of the argument and puts forward suggestions for organizations looking to improve their transparency and responsiveness...
03/05/2018
Load More