---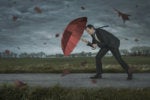 Security has always been an arms race. But the addition of AI is like jumping from tomahawks to Tomahawk missiles.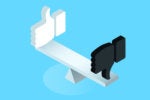 Much of what we hear about artificial intelligence and machine learning in security products is steeped in marketing, making it hard to know what these tools actually do. Here's a clear-eyed look at the current state of AI & ML in...

Don't be fooled, integrating security into the DevOps process is a big project. But the payoff is worth the effort. Here's what you need to know to get started building DevSecOps from the ground up.
Yes, cloud computing has been hyped to the max, but there is genuine interest in it still, for a variety of reasons.
As much as Apple is doing things right, Microsoft is doing things wrong.
Load More
Newsletters
Get the latest security news and analysis.
Subscribe Now