---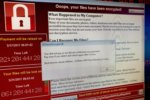 Last Friday's massive WannaCry ransomware attack means victims around the world are facing a tough question: Should they pay the ransom? Those who do shouldn't expect a quick response -- or any response at all. Even after payment, the...
Friday's unprecedented ransomware attack may have stopped spreading to new machines -- at least briefly -- thanks to a "kill switch" that a security researcher has activated.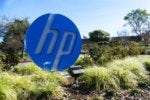 Consumers with HP laptops that have been accidentally recording their keystrokes can easily address the problem with a patch from the PC maker.
A ransomware strain appears to be spreading worldwide, by leveraging a hacking tool that may have come from the U.S. National Security Agency.
Over two dozen HP laptop models may have secretly been recording users' keystrokes by mistake, according to a Swiss security firm.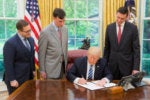 President Trump has finally signed a long-awaited executive order on cybersecurity, which calls for the U.S. government to move to the cloud and modernize its IT infrastructure.
Over 100,000 internet-connected cameras may be falling prey to a new IoT malware that's spreading through recently disclosed vulnerabilities in the products.
Several German firms are taking a stab at a single login process for accessing different online services -- an approach that could compete with U.S. offerings.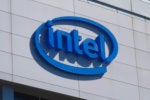 Starting next week, PC makers will roll out a patch that fixes a severe vulnerability found in certain Intel-based business systems making them easier to hack.
Today's cybersecurity market is beset by vaporware, exaggerated marketing claims and shady sales tactics, security managers say.
Having trouble finding the right security products for your business? You're not the only one. We asked experienced buyers for their tips.
Load More
Newsletters
Get the latest security news and analysis.
Subscribe Now