---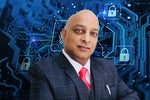 The cyber policy maven, Prashant Mali details critical areas that Indian enterprises should watch out for, and shares tips for organizations to create or upgrade their privacy policy to be 'PDPB-ready'.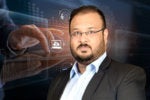 The former Chief Information and Security Officer (CISO) at Acko General Insurance, Shashank Bajpai, is now the security chief at Export Credit Guarantee Corporation of India (ECGC).
People need to understand the business and reputational impact of a data breach, says S. Srikanth, head of information security at TVS Motor Company.
The CISO of Mahindra & Mahindra Financial Services reveals why security leaders need to be upfront about things and prepare for the outcome of every strategy.
Indian enterprises are waking up to a new era of cyberattacks as WannaCry spreads its wings.
Where do we stand now? Security experts do a post-mortem on a malware breach that compromised 3.2 million bank customers in India.
Load More
Newsletters
Get the latest security news and analysis.
Subscribe Now