---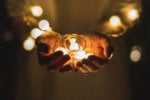 As companies accelerate out of pandemic disruption, how can IT meet increasing demands — and reap unprecedented benefits? In a series of virtual roundtables, dozens of IT leaders offered key insights about the road ahead.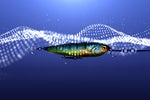 Old tactics in new packages lead the list of current social engineering attacks. Experts provide real-world examples.
An introduction to ERM (Enterprise Risk Management) for security, IT and operational risk professionals. ISO and COSO frameworks; risk measurement and prioritization; mini-case studies and real-world ERM examples.
For entertainment I troll several LinkedIn groups, including Enterprise Risk Management.
First of all, if you missed COSO for CSOs , that's been our most focused ERM coverage in January on CSOonline.
Is it simple? No. But containerization is a critical approach to BYOD security.
Parsons, a $2.7B-revenue engineering and construction firm operating in 25 countries, has named Timothy Potier to the position of VP and Chief Information Security Officer.
In a recent digital edition of CSO I noted that Security is occasionally susceptible to two afflictions: 1. Hype. 2. Semantic arguments.
Get out of the office, look around, and get a fresh perspective on protecting employees, assets, and data
A law firm's new subsidiary bets on the growing interrelationships in operational risk
The New School of Information Security folks have been pushing for more quantifiable risk management for years.
Load More
Newsletters
Get the latest security news and analysis.
Subscribe Now