---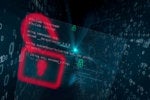 Ambiguities in a growing list of US reporting requirements keep CISOs up at night: Will they be compelled to report every breach even if they can prove the data was untouched? Experts advise on how to avoid trouble.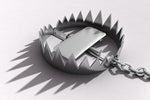 An upcoming case to determine whether the former Uber CSO failed to report a breach puts the legal liabilities of being a CISO in the spotlight. CISOs have a few options to minimize that risk.
Improvements in payment protections are shifting the liability for fraud to the least-secure party
Having issued 3.3 million physical and logical access cards that are a precursor to those mandated under Homeland Security Presidential Directive 12, the Defense Department last year began turning its attention to authenticating...
Polymorphic malware changes shape to fool detection schemes
By the end of last year, some 2,100 PHP-related vulnerabilities existed in the ISS database of known vulnerabilities.
What you need to know about rootkits
Ultimately IDM can pay off in time and money
What's identity management? Ask 20 vendors, get 20 answers. But CSOs aren't waiting for a universal definition; they're busy tackling whatever projects meet their business needs.
Boeing and Southwest's partnership teams federated identity management with Web-based application access
Security simulations and tabletop exercises help CSOs practice and plan the best response for worst-case scenarios.
Load More
Newsletters
Get the latest security news and analysis.
Subscribe Now