Christopher Burgess
Opinions expressed by ICN authors are their own.
Christopher Burgess is a writer, speaker and commentator on security issues. He is a former senior security advisor to Cisco, and has also been a CEO/COO with various startups in the data and security spaces. He served 30+ years within the CIA which awarded him the Distinguished Career Intelligence Medal upon his retirement. Cisco gave him a stetson and a bottle of single-barrel Jack upon his retirement. Christopher co-authored the book, "Secrets Stolen, Fortunes Lost, Preventing Intellectual Property Theft and Economic Espionage in the 21st Century". He also founded the non-profit, Senior Online Safety.
---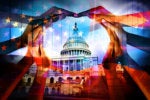 A US Government Accountability Office report is calling for a host of changes to improve privacy within various federal agencies and departments. How those changes get implemented will depend largely on the establishment of new...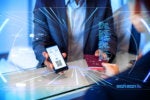 Many countries routinely download device content from travelers at the border. Getting ahead of this eventuality can help protect sensitive data and maintain privacy for employees and their company.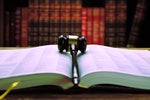 The conviction of Uber's former CSO could change the roles of top security leaders and raises the level of personal risk in the wake of a breach.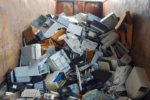 As Morgan Stanley Smith Barney has learned, an information technology asset disposal program can protect a company against the potential catastrophe of data leaks from gear you're getting rid of.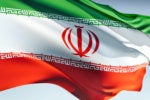 The Department of Justice and FBI claim three Iranian citizens conducted a global cybercrime operation while separately the US Treasury sanctions Iran.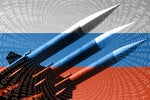 New research raises questions about whether Russia's cyber warefare operations are up to modern day challenges.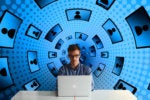 Image geotags, metadata, and location information can allow competitors, cybercriminals, and even nation-state threat actors to gain knowledge they can use against organizations.
Cloudflare's blocking of hate-based forum Kiwi Farms is the latest in a string of controversial actions and inactions around bad behaving customers. Agree or disagree, the company has stuck to its policy throughout.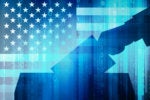 Before Twitter's former CISO sounded the alarm bell, the U.S. government defined steps to counter misinformation and disinformation at the state, local and federal levels.
The lawsuit claims the data broker is putting people at risk of "stigma, stalking, discrimination, job loss, and even physical violence" through the sale of geolocation data.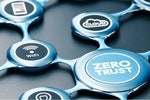 Zero trust is not a product, but a security methodology based on defense-in-depth and least-privileged access concepts.
Load More
Newsletters
Get the latest security news and analysis.
Subscribe Now