Back to basics
Best Android antivirus? The top 8 tools
There are plenty of antivirus tools for Android. Here's how the top 8 measure up in protection, usability and features.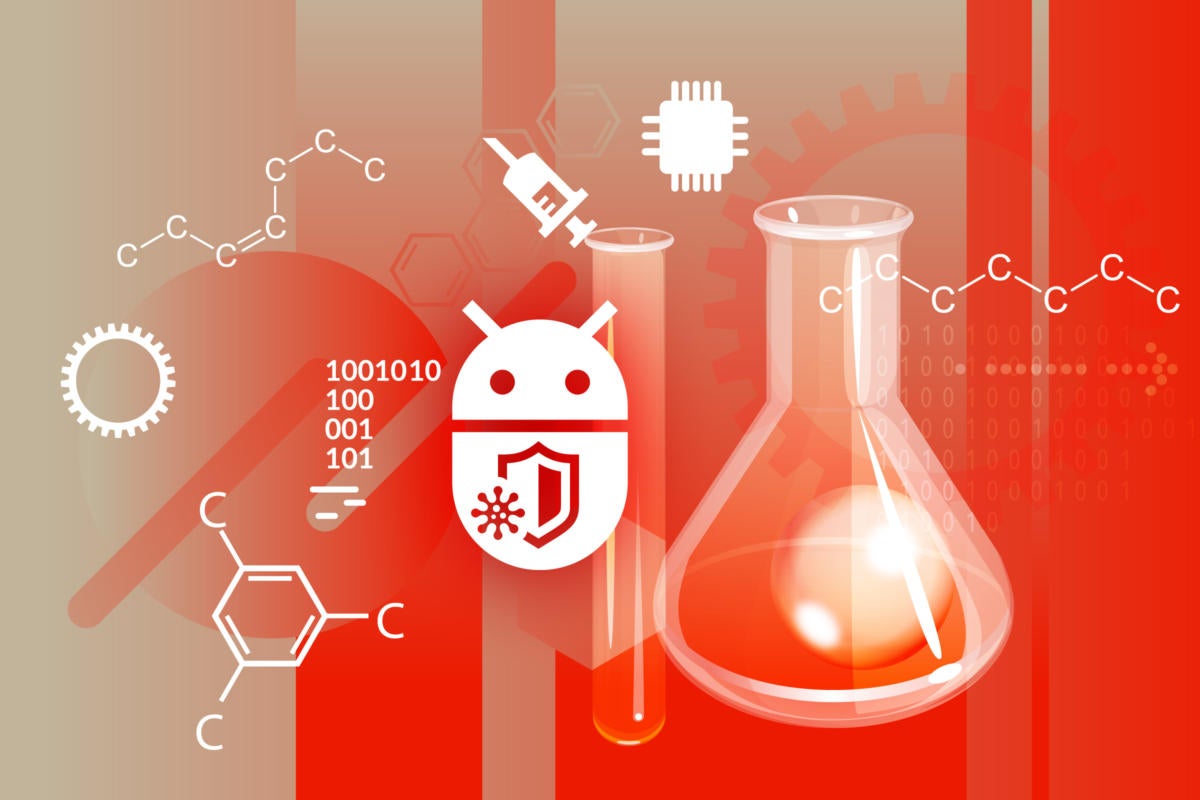 The following are the eight best business-class antivirus tools for Android, according to AV-TEST's January 2020 evaluations of 17 Android security apps. (The AV-TEST Institute is a Germany-based independent service provider of IT security and antivirus research.)
AV-TEST rates each tool for three areas: protection (six points max), performance (six points max), and usability (six points max). Seven of the products listed here all had perfect scores of 18, while one--Securion OnAV 1.0--lost just a half point.
[ Learn how SandBlast Mobile simplifies mobile security. | Get the latest from CSO by signing up for our newsletters. ]
The average real-time malware detection rate for all apps tested was 96%. The real-time detection rate of Android malware discovered in the past four weeks was also 96%.
How to use these antivirus test results
Keep in mind that these tests were done in a lab environment. Different enterprise systems with different threat models will see different results for each of the products listed below. In other words, don't expect that a 100% detection rate in the lab means that a product will detect all antivirus threats on your network. One reason is that it can take days for a newly submitted malware sample to make it into any given antivirus product's database.
What the AV-TEST results show is which Android antivirus products are consistently the best at the fundamentals of malware detection and have minimal impact on system performance. That makes a good starting point as you evaluate which products work best for your environment.
The apps below are in alphabetical order.
The best Android antivirus apps
Avira Antivirus Security 6.3
Bitdefender Mobile Security Version 3.3
G Data Internet Security 26.6
Kaspersky Internet Security 11.36
Norton 360 4.7
Securion OnAV 1.0
SK Telecom T guard 3.01
Trend Micro Mobile Security 11.1
Avira Antivirus Security 6.3
Avira Antivirus Security wasn't quite perfect on protection, detecting 99.8% of malware attacks in real time. It did check all the boxes on performance and gave no false warnings. The app's feature set includes application control, privacy advisor, VPN, and safe browsing. 
Bitdefender Mobile Security Version 3.3
Bitdefender Mobile Security's Android malware detection in real-time is 100%, and it discovered the newest Android threats discovered in the last four weeks 100% of the time as well. For usability, the app gets big check marks for not dragging down battery life or device speeds. AV-TEST found zero false warnings during installation/usage of legitimate apps from Google Play or during installation and use of apps from third-party stores.
Unlike some Android malware protection apps, Bitdefender's Mobile Security offers anti-theft features, including remote lock, wipe, and locate, as well as safe web browsing and phishing protection. Like many other Android security tools, it doesn't include message filtering or call blocking and doesn't support all types of encryption. Additional features not evaluated include app lock and a privacy advisor.
G Data Internet Security 26.6
G Data's Internet Security has more features than many of its other top-rated competitors. AV-TEST checked the boxes for remote lock, wipe, and locate; call blocking; message filtering; safe browsing; and parental control. The app does not enable personal data to be saved to an SD card or cloud storage or provide a VPN feature.
Internet Security's real-time Android malware detection rate was 99.9%, and it detected threats discovered in the past four weeks 100% of the time as well. The app issued zero false warnings during installation and use of legitimate apps from third-party app stores.
Kaspersky Internet Security 11.36
Although Kaspersky Internet Security executed the protection tests perfectly and checked all the performance boxes, its feature set is not as big as some of the other options on this list. It offers application control, call blocking, and safe browsing, but does not have features like backup to an SD card or a privacy advisor.
Norton 360 4.7
Symantec 360 caught 100% of all Android malware, including those discovered recently and within four weeks, with no false warnings. It has a good set of usability features, including safe browsing, personal data backup, anti-theft, and call blocking. Features not reviewed include a system advisor.
Securion OnAV 1.0
A newcomer to the AV-TEST evaluations, Securion OnAV had a good first showing. It had excellent protection scores: a 99:3% detection rate against real-time attacks and 99.8% detection rate on malware discovered in the last four weeks. The app also had minimal impact on device performance. However, OnAV lacks a meaningful feature suite, offering only rooting detection.
SK Telecom T guard 3.01
SK Telecom's T guard scored similarly to the Securion product and had the same minimal feature set, although it did a little better on protection. Perhaps the similarity is due to the fact that both are from South Korean companies.
Trend Micro Mobile Security 11.1
Trend Micro Mobile Security had perfect scores for performance, usability, and protection, detecting 100% of malware attacks in real time and newly discovered malware. It also has a solid feature set, missing only backup of personal data and VPN capability. Features not tested include anti-theft, messenger protection, network protection, and parental control.
The state of Android security
Research from the AV-TEST Institute shows that Android malware samples collected have increased sizably every year. In 2014, the total was more than 326 million. The next year, the malware tally reached more than 470 million. In 2016, AV-TEST recorded nearly 597.5 million samples—nearly double the amount from two years earlier. And in 2018, we're looking at 838.14 million.
By 2019, mobile malware will comprise about 33 percent of all malware reported in standard tests, up from 7.5 percent today, according to Gartner's August 2017  "Market Guide for Mobile Threat Defense Solutions." Though iOS devices aren't immune from malware, "The mobile malware threat is primarily coming from Android," said Dionisio Zumerle, research director at Gartner. The threat should be a concern for all companies with Android users, he said—especially those with large fleets of Android devices or that are in high-security verticals such as finance, healthcare, and government.
Android malware continues to become stealthier and more complex, too. For example, in October 2018, it was discovered that malware authors had been sneaking mobile banking Trojans into the Google Play store that masqueraded as device boosters and cleaners, battery managers, and horoscope apps. "These remotely controlled Trojans are capable of dynamically targeting any apps found on the victim's device with tailor-made phishing forms," according to the IT security firm ESET's We Live Security blog. "Aside from this, they can intercept and redirect text messages to bypass SMS-based two-factor-authentication, intercept call logs, and download and install other apps on the compromised device." 
The good news? "Android security is improving, and the diversity of security applications available for the platform is strong," said Nick FitzGerald, senior research fellow at ESET. "That means there's more than one set of hurdles the bad guys must clear to have a highly successful malware campaign."
Copyright © 2020 IDG Communications, Inc.