November 20, 2018: FBI's Richmond division chief, Adam Lee, named CSO at Dominion Energy
Lee, special agent in charge of the Federal Bureau of Investigation's Richmond Division since 2014, will join the company as vice president and CSO effective December 1. In this newly created post, Lee will be responsible for physical and cybersecurity across Dominion Energy's footprint. He will be expected to direct the development and implementation of corporate security policies and procedures that protect physical and cyber assets and to comply with all applicable laws and regulations, including those dealing with privacy. Lee will liaise with all outside government and law enforcement officials on physical and cyber security matters for the company.
"Adam Lee brings unparalleled experience to Dominion Energy as we work to harden our physical and cyber assets and protect them from potential bad actors," said Thomas F. Farrell, II, chairman, president and CEO, in a press release. "He is well-respected in law enforcement both around Virginia and our nation, and I expect him to do a tremendous job at our company, just as he has done for more than 20 years in the FBI."
Lee retired from the FBI after a career spanning 22 years in intelligence, white collar and cybercrimes, honest services fraud, among others. He was previously chief of the FBI's Public Corruption and Civil Rights Section. In 2017, he was appointed by former FBI Director James Comey to lead a comprehensive study of the FBI's headquarters and organizational model. Lee's experience there also includes leading the Central Virginia Domestic Security Alliance Council (DSAC) – which is composed of selected Fortune 500 companies within Virginia – and providing investigative and technical support on complex cyber intrusions and managing the FBI's relationship with government and private sector in Virginia in the areas of organizational risk, insider threat and cyber intrusion detection.
November 15, 2018: Freshworks hires Shivanath Somanathan as CISO
Somanathan will be responsible for information security, governance, risk and compliance related to product development and production infrastructure at customer engagement software provider Freshworks. He brings more than two decades of industry experience spanning the information assurance, business security and cyber resilience sectors. Somanathan most recently served as CISO for India operations with Tata Communications.
Somanathan holds a master's in cyber law and security from National Law University in Jodhpur, India, and a degree in B. Tech-Electrical & Electronics Engineering from the University of Calicut. He also earned postgraduate diplomas in international business from Pondicherry University and digital business from Columbia University (New York).
"As a unicorn and a next-gen SaaS firm in the making, Freshworks is best-positioned to create a value differentiator in the market through its adaptive security posture. It not only caters to the data protection and privacy requirements of our clients, but also meets the regulatory and statutory obligations for the markets they serve. I'm excited to create and sustain a model where security is forged at the speed of business," Somanathan said in a press release.
November 15, 2018: Chris Hickman becomes Keyfactor's first CSO
Hickman will be responsible for capturing the voice of Keyfactor customers and evangelizing the importance of securing every digital identity to improve cyber defense and operational efficiency. He is a recognized expert in digital identity security, with more than 20 years in the industry including Alacris and Critical Path. He was most recently vice president of platform enablement at Keyfactor, responsible for the on-boarding of customers, systems integration, support and operations.
"More and more we're hearing about the innovative ways our customers leverage the Keyfactor platform," said Kevin von Keyserling, CEO and cofounder of Keyfactor, in a press release. "We created this role to ensure our customers continue to drive our future innovation. At the same time, we needed a leader who can deliver thought leadership to the market and encourage enterprises to invest in solutions to secure every digital identity. And there's no one more qualified for that role than Chris. He knows each Keyfactor customer's solution intimately and is well respected by his industry peers."
"Our customers are visionary leaders that enable their companies to conduct business on a global scale without security becoming a barrier to success," said Hickman in a press release. "They continue to push the boundaries of conventional IT and are looking to Keyfactor to provide solutions to address the security implications of those new initiatives. As CSO, I will bring these challenges to the talented Keyfactor team and ensure we continue to provide the innovative solutions our customers need."
November 15, 2018: Zapproved appoints David P. Smith as CTO and CISO
Smith will lead the engineering team at ediscovery software provider Zapproved, drawing on his 25 years of experience designing and implementing scalable, secure, and highly available systems for companies including Wolters Kluwer, ACTIVE Network and Hilton Hotels. His expertise in enterprise-class architecture, security, and large-scale team management will support the expansion of Zapproved's ediscovery suite capabilities.
November 14, 2018: DSTOQ names David Holtzman as CSO
Previously a technical advisor at DSTOQ, a licensed stock exchange without borders allowing for peer-to-peer trading of tokenized securities, Holtzman will oversee everything related to the security of the DSTOQ platform as CSO. This will involve implementing policies and procedures regarding areas such as business continuity planning, loss prevention, fraud prevention, and privacy. Holtzman will oversee the safeguarding of intellectual property and computer systems, as well as the creation of global security policy, standards, guidelines and procedures to ensure the ongoing maintenance of DSTOQ's platform as a safe and secure way to invest.
"I am thrilled to be a part of the DSTOQ team, and am very passionate about what this project can accomplish," said Holtzman in a press release. "The DSTOQ platform is borderless, meaning that it unlocks the potential to reach emerging markets across the world. This harnesses democratizing power on a global scale, and offers a more affordable and accessible way for investors to get involved in the market. I'm so excited to be on board and help implement a secure and viable investment option for both new and experienced investors."
With over 30 years of experience in the field of emerging technology, Holtzman has held roles as an executive, software developer, advisor and entrepreneur. As an early-stage internet pioneer while CTO of Network Solutions, Holtzman managed the root server of the internet, designing the global DNS registration system used by ICANN. As IBM's Internet Information Chief Scientist, he ran the development of Cryptolopes, selling encrypted, digitized content. Meanwhile, during his time at Booz Allen & Hamilton, Holtzman designed and built Minerva, a distributed information system used by NATO and Wall Street.
November 8, 2018: Michael Johnson is MEDHOST's new CISO
Johnson will be responsible for aligning and overseeing security and networking initiatives as related to enterprise programs and business objectives at MEDHOST, a provider of healthcare engagement solutions. He will play a pivotal role in further strengthening the security of our customers' information assets and technologies and furthering MEDHOST's efforts to protect its own data.
Michael brings 20-plus years of IT and security experience to MEDHOST. He spent the last eight years at Community Health Systems (CHS) in various information security roles—most recently as the senior director of cybersecurity. Prior to his time with CHS he spent 10 years with HCA as a consulting engineer. Michael has also served 14 years in the United States Army Reserves and Tennessee National Guard.
"We're excited for Michael to be part of the MEDHOST team," said Jason Myers, CIO at MEDHOST, in a press release. "MEDHOST takes the security of its assets, technologies and its customers' data very seriously. It was critically important to us to find somebody with extensive experience and an exceptional record in the information security field, especially in healthcare, and we have found that in Michael."
November 7, 2018: Jérôme Razniewski named CISO at Shift Technology
Razniewski will report to Shift cofounder and CTO David Durrleman, and he will drive the company's efforts focused on data security, data integrity, and adherence to global industry regulations and best practices at this provider of fraud detection solutions for the insurance industry.
A highly experienced data and systems security professional, Razniewski joins Shift from La Banque Postale, a €5.7 billion banking subsidiary of the La Poste group, where he served as the organization's information systems security officer. Razniewski will operate from the company's Paris headquarters and oversee all data security strategies and initiatives while expanding Shift's global team of data security experts.
An information security veteran, Razniewski has held a number of data and systems security positions including leadership roles with DIFENSO and France Telecom.
"Data is at the heart of what we do at Shift. Our clients have entrusted us with their data and we take that responsibility seriously," explained Durrleman in a press release. "Jerome is a proven information and systems security professional, which includes having expertise in the protection of financial services data. This level of expertise is incredibly important as we continue to expand globally. Jerome is the right CISO to spearhead the expansion of our data security team and continue to make good on our unwavering commitment to data security and integrity."
November 5, 2018: MedBen promotes Wendell Crain to VP of information systems and CSO
Crain joined MedBen in 2003 as a technical specialist and was subsequently promoted to technical services lead and manager of technical services and web development. Most recently, he served as director of security, infrastructure and web development.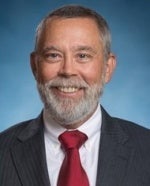 As a director, Crain managed MedBen's comprehensive security measures, including electronic data privacy, disaster recovery and business resumption planning, and loss and fraud prevention. "Protecting personal health information has always been important to us, but in the past several years Wendell has introduced safeguards that bring an unprecedented level of security to our clients' data," Kurt Harden, MedBen's president and CEO, said in a press release. "We're pleased that he has agreed to direct our IS team."
In addition to his CSO responsibilities, Crain will oversee MedBen's IS operations involving its claim systems, websites, network and computer resources, as well as overseeing the company's data services unit.
November 5, 2018: Lehigh University names Eric Zematis as new CISO
Effective December 17, Zematis will report to Bruce M. Taggart, vice provost for Library and Technology Services. "We are delighted that Eric Zematis has agreed to become CISO at Lehigh," Taggart said in a press release. "Eric is a highly capable and well-respected IT security professional and will provide critical leadership in our efforts to protect Lehigh's digital assets, increase campus-wide cybersecurity awareness, and develop more secure university business practices."
Zematis has 20 years of experience in higher education IT, most recently holding the position of information security officer at Charter Oak State College before becoming its CISO in 2017. He also recently served as senior director of infrastructure at Western Connecticut State University.
As a member of the Library and Technology Services leadership team, Zematis will work with university leadership and with staff throughout Lehigh, addressing the larger institutional issues of security policy and practice, data governance, risk assessment and business continuity, as well as the compliance requirements.
Zematis will also take the lead role in the creation or expansion of proactive threat reduction and security response measures, including vulnerability assessment and remediation, malware detection, desktop patch management and full-disk encryption across campus.
"Protecting our data and systems is an integral part of how we serve our community, accomplished through a partnership between technology, administration, and academics," said Zematis in a press release. "I am excited to join Lehigh as the chief information security officer and look forward to the opportunity to collaborate across such a vibrant community to create safer digital pathways for everyone to work, live, and learn."