"The best cybersecurity is armed with true intelligence – the work of understanding threat motives to better predict and prevent malicious activities," said Pickens in a press release. "This intelligence is required for leaders to make informed and good, judgement-based decisions. It has a role in every industry, but the expectation and abilities in cyber threat intelligence have evolved dramatically in the past few years, moving way beyond a threat feed or blocking at the perimeter based on static indicators. Fidelis is at the forefront of this evolution. I am thrilled to join the highly-experienced team here, where we have such strong technology supporting us and vision for the future."
December 14, 2018: David Jollow appointed CISO at Healogics
Jollow will conduct assessments of current IT security and risks and provide next-generation security solutions at Healogics, a provider of advanced chronic wound-care services. He will also be responsible for enhancing, implementing and operating an updated comprehensive information security program. Jollow will report to Healogics CIO Ty Smith.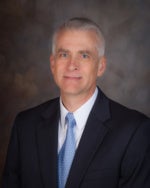 "We are so impressed by David's track record of delivering business value through process excellence and team development," said Smith in a press release. "I believe that David's broad experience in establishing, leading and managing information security programs will help us take our offerings to the next level. We are thrilled to welcome him as our new CISO."
Most recently, Jollow served as the CISO at Nemours Children's Health System for over four years. While there, he developed and led an enterprise information security program. Jollow was also responsible for all aspects of information security including policies and procedures, technology, awareness, training, incident management and team development. Prior to Nemours, Jollow was the head of information security at Bausch & Lomb.
Jollow is a former United States Marine and is a Certified Information Security System Professional (CISSP). He earned his MBA and Bachelor of Science in Electrical Engineering from the Rochester Institute of Technology.
December 11, 2018: GlaxoSmithKline announces Dawn-Marie Hutchinson as CISO for pharmaceutical and R&D units
Hutchinson will leverage her extensive experience in cybersecurity and risk management to enhance business strategy, improve supply chain operations and manage enterprise risk. She has more than 18 years of success in healthcare, retail, technology and professional services sectors and is a recognized thought leader and writer. Hutchinson is credited with establishing standards and controls for the anonymization of identifiable data and authored the white paper for defining those levels, as well as use cases for the secondary uses of medical data.
Named as one of the "Top 12 Most Influential Women in Cyber Security" by CSO Magazine and "Eight Women to Watch" by SC Magazine, Hutchinson has also received recognition as a trailblazer for women in cybersecurity and has hosted "SPARK," an event at Black Hat to encourage mentorship and opportunities for women in the space.
December 8, 2018: Bill Carver named CISO at NetSPI
As NetSPI's top security officer, Carver will ensure that the data, communications, systems, assets and vulnerability orchestration solutions are secure at NetSPI, a provider of orchestrated vulnerability management and security testing services. He will leverage his experience managing diverse and complex cybersecurity strategies to safeguard both NetSPI and its global customers from new types of attacks and vulnerabilities.
"By creating this role, we are demonstrating that security is embedded in every aspect of our business, from IT architecture and software development to operations, policies and procedures," said Aaron Shilts, president and COO, in a press release. "And Bill is perfect for the role. His passion for helping organizations improve their security posture will benefit not only NetSPI, but our clients as well."
Previously NetSPI's practice director for advisory services, has more than two decades of information security experience. Prior to joining NetSPI, he helped establish consulting services capabilities at Optiv and FishNet Security, focusing on the evaluation and improvement of information security programs. He has also held information security roles at Merck and CitiFinancial.
"In today's globally connected society, cybersecurity is more critical than ever. I am thrilled to contribute to NetSPI's vision both in leading our internal cybersecurity efforts as well as providing strategic direction to help support our client's threat and vulnerability management programs," Carver said in a press release.
November 26, 2018: Code42 adds VP of information systems to CISO Jadee Hanson's title
Hanson, who joined data loss protection, visibility and recovery solutions provider Code42 in 2016 as senior director of information security, was promoted to CISO in April 2018. Jadee Hanson, Code42 CISO, expands her leadership position to include VP of information systems. Jadee will manage global security and IS organizations.
In her expanded role, Hanson manages information technology, business enablement and internal application development. In addition, she leads global risk and compliance, security operations, incident response, and insider threat monitoring and investigations.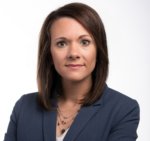 "Since joining Code42, Jadee has played a pivotal role in advancing our data security strategy and program. We are excited to have Jadee expand her leadership position," said Joe Payne, Code42's president and CEO, in a press release. "Jadee is not only committed to putting the protection of our customers' data first, but is also an advocate for women in technology and drawing on diverse viewpoints to solve business challenges."
Hanson brings more than 15 years of experience in data security strategy and technology implementation to Code42. Prior to Code42, Hanson worked at Target Corporation, where she served as senior director of information security and in a variety of other capacities. Hanson also held a management position at Deloitte, specializing in data security governance, risk and compliance.
"I can't think of a more exciting time to take on this position. Companies and employees today expect real-time, anywhere-access to data. This opens up big challenges and opportunities for security and IS teams," said Hanson in a press release. "I'm looking forward to changing the traditional way security and IS are viewed — and broadening our role to trusted advisor for our customers, industry partners and employees."