"Security is top of mind for companies and employees alike, but for us, the stakes are extremely high. Not only do we want to protect our own company's information, but also the employee data for every company that has entrusted us with their business," said Topia CEO Shawn Farshchi in a press release. "Confidence is a core part of our value proposition.  Having worked with Randy previously, I know he brings the strategic vision and operational execution we need to lead the industry and serve as a model for our customers."
A recognized expert in global SaaS and infrastructure security, Barr was named to ExecRank's list of the Top 100 Security Experts for three consecutive years. A sought-after speaker and visionary in the security industry, Barr brings more than 20 years of IT and leadership experience to Topia, including work in the human capital management industry.
Most recently, Barr served as CISO at Aryaka Networks, overseeing security for the company's global private WAN-as-a-service solution. As the former CISO at Saba, Barr created the company's global security program from the ground up, including policy creation, logical and technical controls, vulnerability assessment and a mechanism for weaving security review into the product development lifecycle.
"Security is an integral part of the company's product strategy and roadmap. I look forward to working closely with the product team to continue Topia's focus on data security in a way that is relevant to our customer's needs," said Barr in a press release.
March 12, 2019: RealWear hires Patrick Neise as its first CISO
Highly regarded in the information security field, Neise most recently served as a cybersecurity professional at Johns Hopkins Applied Physics Laboratory (APL) and a defense consulting firm. He has consulted for a variety of top defense and private sector companies on digital strategy, information security and penetration testing. Prior to APL, he served as the red team mission director in support of Department of Defense and U.S. government security efforts and the initial development efforts for U.S. Cyber Command's cyber protection teams.
"Data protection is a fundamental requirement for every industrial customer working to create a safer and more productive connected workforce," said Andy Lowery, cofounder and CEO of RealWear, in a press release. "We are thrilled to have Patrick on board as our first CISO. We will continue to build security and data protection into everything we do."
"This is a chance of a lifetime to be a part of a movement to safely and securely connect every worker to the digital information they need at the right time and at the right place," said Neise in a press release. 
March 6, 2019: Darren Cook is Effectual's new CSO
Cook will lead the security practice at professional services consultancy Effectual and provide clients with guidance on managing business risk through the alignment of security with business objectives. He brings over 18 years of experience as a security risk management professional. Most recently, he held the role of director of information security at Datapipe, where he built global security operations from the ground up and led a multi-disciplined, cross-functional security team. Cook was also instrumental in the creation of the company's enterprise-wide security program and building a multi-cloud, multi-million-dollar managed security service provider (MSSP) business.
"Traditional approaches to security are no longer adequate for the cloud," said Cook in a press release. "Security programs must evolve to mitigate risk associated with an elastic attack surface and meet the demands imposed by today's data privacy and security regulations."
One of the industry's first qualified Payment Card Industry Security Standards Council (PCI SSC) internal security assessors, Cook has a proven record of security and compliance expertise. He worked directly with qualified security assessors to certify Datapipe as a PCI level one service provider for 13 consecutive years.
"Security is job one for any cloud transformation initiative. We built Effectual on the premise of empowering our clients to move to the cloud with confidence," said Effectual CEO Robb Allen in a press release. "Darren's hands-on technical expertise, cybersecurity knowledge and business acumen are a perfect fit for our vision and drive to provide successful business outcomes."
March 4, 2019: Silicon Labs announces Sharon Hagi as CSO
Hagi will oversee the cybersecurity strategies and best practices for delivering security technologies at the company's IoT hardware and software portfolio. He also joins Silicon Labs' corporate strategy team in his newly created role.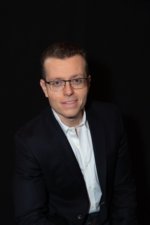 "We are delighted to welcome Sharon as Silicon Labs' first chief security officer," said Daniel Cooley, chief strategy officer at Silicon Labs, in a press release. "Sharon brings 20 years of experience in the cybersecurity industry as a security architect and strategist. His knowledge and expertise will be invaluable in this strategic new role as we deliver connectivity solutions that enhance security and trust in the IoT."
Prior to joining Silicon Labs, Hagi served as vice president of security at Ethoca, a leading global provider of collaboration-based technology that enables card-issuing financial institutions, ecommerce merchants and online businesses to tackle issues involving fraud, chargebacks and disputes. He was also chief technology strategist at IBM Security where he developed security solutions and products addressing infrastructure, cloud and mobile.
"Enabling more companies to focus on security and privacy is important to the growth of the IoT market," said Hagi in a press release. "I am thrilled to join Silicon Labs and have the opportunity to work with a phenomenal global team to innovate and deliver state-of-the-art integrated security, ensuring connected devices and services are secure and safe for customers and end users, from silicon to cloud."
March 4, 2019: EVOTEK appoints Matt Shufeldt as CISO/executive advisor for the Denver market
Shufeldt will lead the cybersecurity expansion of EVOTEK into the Denver market. "Cyber threats are of the most important risks our customers must consider and protect against to ensure the longevity of their business," said Jeff Klenner, EVOTEK president, in a press release. "We have been deliberate on how we have selected the CISO/Executive Advisors to join our team. I am excited to have Matt lead our efforts to drive security posture improvement in Denver."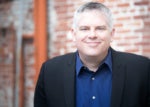 With over 25 years in technology and as a multi-industry CISO, Shufeldt brings decades of practical experience building and operating security programs. He formerly served as a CISO at both Cognizant Healthcare and Sports Authority. He was the inaugural winner of the CTA APEX CISO of the Year award in 2017 and is a board member for the Denver OWASP chapter.
"Denver's security community is one of the healthiest, most driven and collaborative in the country," said Shufeldt in a press release. "Denver's clients are smart, driven and forward looking. EVOTEK has the right approach to create lasting customer relationships built on expertise, trust and successful outcomes."
March 1, 2019: City of Boston names Greg McCarthy as CISO
Mayor Martin J. Walsh announced the appointment of McCarthy as the city's first CISO. He will lead the Cybersecurity Team within the Department of Innovation and Technology. This appointment elevates the role previously held by McCarthy and marks a commitment to strengthening efforts to protect the City of Boston's technology platforms and data from cyber threats.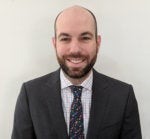 Since joining the City of Boston's Cybersecurity Team in 2010, McCarthy has managed the implementation of numerous information security solutions and helped develop the city's first cybersecurity awareness program for employees. In this role, McCarthy will continue to lead efforts to strengthen the cybersecurity capabilities across the city and further the team's mission through modernizing technology, partnerships and regular training.  
"Cybersecurity is something we clearly have to take seriously, and there are always new challenges ahead; a humbling reminder that our work in this field is never done," said McCarthy in a press release. "It is an honor to be in this position for the City of Boston, and to have the opportunity to lead the city into a new chapter of maturity in how we protect our systems, data, and constituents."
Prior to joining the City, McCarthy spent five years as a principal research technician at the Rhode Island Department of Corrections. He holds an undergraduate degree in Criminal Justice and a graduate degree in Information Assurance, both from Northeastern University. He has also earned a Certified Information Security Manager (CISM) certification from ISACA, graduate certification in Project Management from Boston University, and a Project Management Professional (PMP) certification from the Project Management Institute.