Representing the financial services industry, Elliott will help influence the strategic direction of the NTSC. "After serving as a CISO in a variety of industries and leading security teams at Fortune 500 companies, I've seen the effects that national cybersecurity legislation and policies can have on business," said Elliott in a press release. "As a member of the NTSC board, I look forward to working with CISOs from a variety of backgrounds to offer my insights and engage in dialogue with policymakers on Capitol Hill."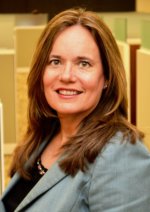 Elliott joined MoneyGram in April 2015 as its VP, CISO. She leads the MoneyGram Information Security team whose responsibilities include managing security risk, security governance, forensics, security awareness, identity and access management, vulnerability management, security operations, security engineering, security architecture, internal fraud, and agent victim fraud.
July 31, 2017: Bob Thibodeaux is the new CISO at DefenseStorm
DefenseStorm, a provider of co-managed cybersecurity operations for financial has hired Thibodeaux as chief information security officer (CISO) as part of an effort to accommodate the company's rapid growth.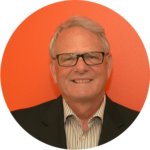 With more than 20 years of information security experience, Thibodeaux is an expert in managing IT, security and network operations. In his new role, Thibodeaux is responsible for overseeing incident response processes, risk management and penetration testing for community banks and credit unions across the U.S. He is also tasked with maintaining a current understanding of the threat landscape for the financial industry and translating that knowledge to identify risks and develop actionable plans to protect DefenseStorm and its customers.
Before joining DefenseStorm, Thibodeaux worked at F5 Networks as a senior security engineer, where he directed the development and management of the company's security operations. Prior to that, he served as senior manager of IT infrastructure at The Seattle Times and as senior network engineer for InterNAP Network Services. Additionally, Thibodeaux is a Certified Information Systems Security Professional (CISSP) and Global Information Assurance Certified (GIAC) Penetration Tester.
"At DefenseStorm, we rely heavily on our sharp and talented employees. Cybersecurity is an ongoing initiative that cannot be solved indefinitely and our customers are targeted with new cyber threats constantly," said Sean Feeney, CEO of DefenseStorm in a press release. "Having a skilled, experienced staff like Bob is vital to helping our customers address their security issues and is ultimately key to DefenseStorm's success as a company."
July 27, 2017: Matt Sorensen joins Secuvant as CISO, VP of risk management
Sorensen's focus at the independent cyber security risk management and managed detection and response firm will be on bringing value to businesses through Secuvant's Cyber-7 risk management methodology. He will lead the Secuvant cyberRPM practice. Sorensen brings 17 years of security experience, over 17 professional certifications in cyber security and 6 years as an attorney to Secuvant.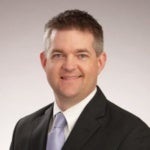 "Having someone as skilled and well respected as Matt join the Secuvant management team is nothing short of incredible," said Ryan Layton, CEO and co-founder of Secuvant in a press release. "Matt has a very unique combination that is rare to find in cyber security, that being business, legal and technical. He has proven to many businesses and their executives that he is the go-to guy when it comes to cyber risk advisory, and now he can add the Secuvant Cyber-7 methodology that just puts client benefits over the top."
Prior to joining Secuvant Matt was an attorney with Holland and Hart in Salt Lake City, focused on managing data breach events, overseeing incident response and investigation teams for clients and helping commercial data breach victims prepare civil claims against negligent data custodians and processors.
"Secuvant starts by helping executives understand that security is a business risk and not just a technical one," said Sorensen in a press release. "I am excited to deliver value to our clients using the Cyber-7 process which is like nothing I've seen before. That is what attracted me to Secuvant. The way they help businesses address growing security threats while enabling revenue and lowering risks and costs, is unique in the marketplace."
July 27, 2017: MCNC promotes Chris Beal to CISO, expands cybersecurity team
By appointing Beal to the CISO role and adding two new positions to its security team, MCNC expects to further develop and implement innovative cybersecurity solutions for its customers. The non-profit MCNC operates the North Carolina Research and Education Network (NCREN), which connected institutions of the University of North Carolina System, Duke University, and Wake Forest University to each other, and through advanced research networks such as Internet2 and National Lambda Rail, to the world.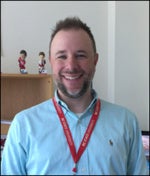 Beal will also assess and monitor network vulnerabilities and risk posture, advisory services so organizations can best manage security risks and threats, and training and education opportunities to help NCREN users stay informed.
"Chris continuously demonstrates a wealth of knowledge and expertise on the latest cybersecurity issues and solutions," said MCNCpresident and CEO Jean Davis in a press release. "His promotion as well as the addition of two team members will allow MCNC to advance upon the foundational elements we've implemented over the past two years to benefit not just our customers but all of North Carolina."
Beal joined MCNC in 2013 as Chief Security Architect. His responsibilities have included working with customers to build MCNC's internal security and risk management programs to ensure security policies, services, and strategies meet the needs of MCNC and the NCREN user community.
"Increased reliance on digital resources means that our customers depend on us to help protect these resources," said Beal in a press release. "At MCNC, we want to leverage our knowledge and expertise to help our customers identify and address their pressing cybersecurity challenges. We will work with our constituents to carefully research and deploy solutions that keep our collective digital environments better protected against threats and vulnerabilities."
July 26, 2017: Capsule8 appoints former RSA chairman Art Coviello to its board of directors
Capsule8 has announced that Coviello will bring his 35-plus years of operating and management experience to the company. This coincides with Capsule8's announcement of its beta release of its flagship product, Capsule8 Protect, a threat prevention and response platform purpose-built for cloud-native environments.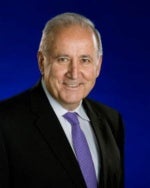 "We're on the verge of a huge market shift as companies migrate from monolithic architectures to modern cloud-native infrastructures. And while they want to embrace new and open technologies – like containers and microservices – the security risks associated with Linux need to be addressed," said Coviello in a press release. "Capsule8 is one of the most exciting security companies I've come across in recent years and I'm eager to help them achieve their full market potential."
In 2015, Art Coviello retired as Executive Chairman of RSA, the security division of EMC. During Coviello's two-decade career at RSA, the company evolved from its roots in authentication and encryption to being a leader in the most important emerging areas of information security, including security analytics, identity, and governance, risk and compliance (GRC).
"As we bring our product to market, it's great to have Art – who was behind one of the greatest successes in the enterprise security market – on our team," said John Viega, Capsule8 CEO, in a press release. "There are few people in the industry with Art's experience, network and know how. We are thrilled that he has agreed to bring his time and talent to Capsule8."
July 21, 2017: Phil Lea named head of security and compliance at Advanced
With the hiring of Lea, British software and services company Advanced hopes to further strengthen its leadership team to deliver technology solutions with security in mind. He will focus on customer security, security technologies and governance. This will include enhancing the tools that Advanced uses to secure its products, customers and internal IT as well as developing managed security service offerings for its hosted and IT outsourced customers.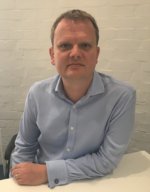 Lea will also be responsible for coordinating security governance across Advanced and ensure the entire business is ready for future regulatory requirements including the General Data Protection Regulation (GDPR).
"Advanced has undergone what is arguably the largest transformation of any UK company at this current time," said Lea in a press release. "Its ambition represents a unique opportunity for any senior leader, and I am thrilled to be joining the organization as it focuses on accelerating its growth. Key to this growth, as with any company, is a solid security strategy and I look forward to supporting Advanced through its next transformative phase as well as helping customers securely reimagine their own businesses."
Lea has over 20 years' IT and security experience at companies such as Fujitsu, Gartner and the Department for Work and Pensions. At Fujitsu, he spent over eight years as Managing Security Consultant before taking up the role of Security Practice Manager where he led the Chief Information Security Officer (CISO) and Consultancy Practices in the technology giant's security operations team 
July 19, 2017: Managed security provider MKACyber names Mark G. Hall as director, operational risk and compliance
Hall joins MKACyber, a managed security services provider (MSSP) and security consulting firm, to help its customers align their cyber defenses against identified threats and risks to their business operations and high value data and systems. He brings over 30 years of experience in information assurance and cybersecurity working for both the public and private sector.
Prior to joining MKACyber, Hall worked as an independent consultant and senior partner with the Cyber Security Consulting Group. He also served as vice president, cyber security engineering at Decisive Analytics Corporation. Hall also spent nearly 25 years in the intelligence community and later the Department of Defense (Office of the Secretary of Defense)
"Mark is a seasoned cybersecurity professional. He brings unique insights to our customers' cyber defense requirements. His previous work on a variety of IA initiatives and programs, as well as the enforcement and compliance with policy and security protocols that he supported, made him perfect for this position," said MKACyber found and CEO Mischel Kwon in a press release.
July 19, 2017: Proofpoint adds Capital One CISO Michael Johnson to its board of directors
Cybersecurity company Proofpoint, Inc., named Johnson as an independent director for the company effective July 18. He is currently senior vice president and chief information security officer (CISO) of Capital One Financial Corporation. Prior to this role, he served as the chief information officer for the U.S. Department of Energy overseeing cybersecurity, cyber enterprise integration, enterprise information resources management, cyber supply chain risk management and headquarters information technology operations.
"We are pleased to welcome Michael to Proofpoint's Board of Directors," said Eric Hahn, Proofpoint founder and chairman of the board in a press release. "He brings exceptional information security and risk management knowledge to the position that will further enhance our ability to maintain our momentum and grow market share as we protect more than fifty percent of the Fortune 100 from advanced threats and compliance risks." 
July 18, 2017: Randy James to lead ICF's cybersecurity and resilience business
Global consulting and technology services provider ICF named James senior vice president and division lead for the company's enterprise cybersecurity and resilience (ECR) practice. The company expects James to leverage his extensive experience in cyber consulting, engineering and operations to accelerate ICF's current strategy of helping to protect organizations against rising cyber threats without disrupting innovation and growth.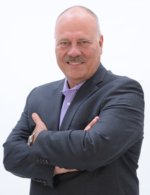 James has over 30 years of experience in information technology, critical infrastructure protection and professional services. He most recently served as vice president of cyber at SAIC and also served as CISO at CSC Government Solutions.
"Randy is one of the nation's most respected cybersecurity and resilience leaders and is an incredible addition to the ICF team," said Ellen Glover, executive vice president of transformation and resilience solutions at ICF in a press release. "I look forward to working with Randy to keep our clients ahead of the curve with the best technologies, strategies and tools to address the increasing sophistication and frequency of cyber attacks."
"I am honored to join a team that is leading the next generation of cyber defense," said James in a press release. "I am eager to build upon the company's extensive experience and solid foundation in solving complex cybersecurity challenges."