August 4, 2017: Lyft hires Mike Johnson as its first CISO
Fast-growing ride-hailing company Lyft, Inc., has named Johnson as its director of engineering and chief information security officer. He joins Lyft from Salesforce.com, where he held several security roles.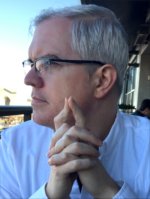 "I joined Lyft to help a fantastic team execute as well as drive new security and privacy initiatives necessary to maintain our incredible growth, especially as Lyft pushes into new areas such as self-driving cars," says Johnson. "I'm concentrating on growing the team through the hiring of world class security professionals and ensuring we have the right technology in place to keep up with the growth of the company."
August 2, 2017: Scott Caschette promoted to CISO at managed IT service provider Vology 
Caschette moves up form a senior technology strategist role to lead Vology's managed security practice, with the mission to protect the company's customers and employees against accelerating cybersecurity threats. "In less than a year, Scott has become an integral part of the Vology team, offering distinctive insight as a former CIO for one of our customers," said Barry Shevlin, CEO of Vology in a press release. "With his pragmatic approach to problem solving and his security background, he was the ideal choice to take the CISO role and build out our managed security practice."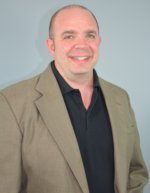 "By combining our world-class network operations centers, partner relationships, nationwide network and extensive skill sets in enterprise security, Vology is uniquely positioned to deliver managed security offerings to its customers," said Caschette in a press release. "In the ever-changing environment of cyber threats, organizations are faced with challenges from policy creation to threat mitigation and remediation."
Caschette has more than 25 years of experience in providing leadership in the design and implementation of enterprise technology. Prior to joining Vology in November 2016, Caschette served as CIO at Albertelli Law for more than four years. There, he developed and executed a complete technology transformation, successfully modernizing, securing, and ensuring compliance in infrastructure, data management, disaster recovery, vendor management, delivery, and sustainability. Caschette holds a Bachelor of Arts in Management of Information Systems from Front Range College.
Caschette is actively involved in multiple organizations with strong commitments to advancing the local tech community. In addition to his role on the CIO Executive Council, Caschette is an advocate for the Tampa Bay Technology Forum. He currently serves on the events committee, and he was one of four judges for the group's Annual Industry Achievement Awards in 2014 and 2015. Caschette is also an advisory board member to several companies and start-ups.
August 2. 2017: Mark Nunnelly picked to run newly formed Massachusetts technology and security agency
Massachusetts Governor Charlie Baker's administration has announced the formation of a new executive branch agency, the Executive Office of Technology Service and Security (EOTSS) to provide secure and quality digital information, services and tools to constituents and service providers. Nunnelly, currently the executive director of MassIT, has been named as secretary of EOTSS and CIO for the Commonwealth.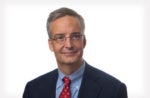 Through EOTSS, Nunnelly will have oversight on all IT activities of state agencies. EOTSS will focus on centralizing IT infrastructure services across the executive department and review and update policies and procedures governing state cybersecurity, digital platforms and data management.
"Establishing the Executive Office of Technology Service and Security will allow state government to streamline state services, improve cybersecurity and better serve our constituents," said Governor Baker in a press release. "We look forward to developing this secretariat to support the Commonwealth's focus on providing modern, secure and stable technologies."
"The rate and pace of change have forced all large organizations to rethink their digital service approach from a security, service and structure perspective," said Nunnelly in a press release. "This reorganization will help equip the many talented IT professionals across the State with the right structure, tools, and platform to secure our information and provide better service to our constituents. We look forward to working with leaders from across the executive branch in making progress against these imperatives."
August 1, 2017: Diane E. McCracken promoted to executive VP and chief security officer at Customers Bank
McCracken will have executive oversight of all security operations, including cyber, information, application and physical security as well as business continuity and disaster recovery at Customers Bank, a community-based, full-service bank with assets of approximately $10.9 billion 
"Security is a top priority for Customers Bank, and managing risks effectively and proactively requires executive-level commitment and attention," said COO Richard Ehst in a press release. "By elevating the CSO to an executive role, we are able to take a more strategic approach to our security operations that includes unprecedented visibility across all areas of the bank, with results that will benefit each and every one of our customers. Diane's knowledge of Customers Bank and her vast successes in information technology and security make her an ideal fit for this role." 
McCracken has more than 18 years of experience as a technologist with a specialty in information technology. She began her career in information security in 2004 as an analyst with Sovereign Bank. She joined Customers Bank in 2011 as the Information Security Leader and has held various roles since then, including launching the Bank's first mobile app in 2012, leading the vendor management practice, and building the bank's cybersecurity programs. She was promoted to Chief Security Officer in September 2015.  
"Customers Bank's approach to security has always been innovative, which is evident not only in the size of its security team but also in the ongoing assessment and evolution of its security practices," said McCracken in a press release. "It has been a privilege to be part of such a dedicated team, and I look forward to taking it to the next level as Executive Vice President."
July 31, 2017: The NTSC appoints Discover Financial Services CISO James McJunkin and MoneyGram International CISO Betty Elliott to its board of directors
McJunkin brings knowledge from the financial services industry and will help influence the strategic direction of the NTSC, which provides a platform for CISOs to advocate for beneficial legislative and regulatory policies. He joins CISOs who represent a broad cross-section of enterprise companies and have a vested interest in protecting the security of their customers and employees through policies that improve national cybersecurity standards and awareness.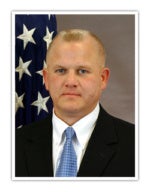 "As someone who spent nearly 30 years in state and federal government as a law enforcement professional and held significant leadership positions at the FBI within their Counterterrorism Division, I understand the need for sound cybersecurity policy that helps both business and government," said McJunkin in a press release. "The NTSC gives CISOs an important platform to help influence legislation and policy around critical issues such as data breach notification, public-private information sharing, and encryption."
At Discover Financial Services, Mr. McJunkin is responsible for second line risk management of information security. That includes governance of the enterprise-wide information security program, internal and external investigations; third-party vendor compliance for information security, business continuity, and executive protection; and physical security for the entire corporate enterprise.
Representing the financial services industry, Elliott will help influence the strategic direction of the NTSC. "After serving as a CISO in a variety of industries and leading security teams at Fortune 500 companies, I've seen the effects that national cybersecurity legislation and policies can have on business," said Elliott in a press release. "As a member of the NTSC board, I look forward to working with CISOs from a variety of backgrounds to offer my insights and engage in dialogue with policymakers on Capitol Hill."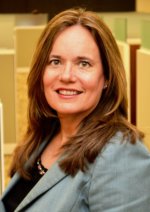 Elliott joined MoneyGram in April 2015 as its VP, CISO. She leads the MoneyGram Information Security team whose responsibilities include managing security risk, security governance, forensics, security awareness, identity and access management, vulnerability management, security operations, security engineering, security architecture, internal fraud, and agent victim fraud.
July 31, 2017: Bob Thibodeaux is the new CISO at DefenseStorm
DefenseStorm, a provider of co-managed cybersecurity operations for financial has hired Thibodeaux as chief information security officer (CISO) as part of an effort to accommodate the company's rapid growth.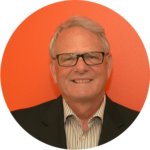 With more than 20 years of information security experience, Thibodeaux is an expert in managing IT, security and network operations. In his new role, Thibodeaux is responsible for overseeing incident response processes, risk management and penetration testing for community banks and credit unions across the U.S. He is also tasked with maintaining a current understanding of the threat landscape for the financial industry and translating that knowledge to identify risks and develop actionable plans to protect DefenseStorm and its customers.
Before joining DefenseStorm, Thibodeaux worked at F5 Networks as a senior security engineer, where he directed the development and management of the company's security operations. Prior to that, he served as senior manager of IT infrastructure at The Seattle Times and as senior network engineer for InterNAP Network Services. Additionally, Thibodeaux is a Certified Information Systems Security Professional (CISSP) and Global Information Assurance Certified (GIAC) Penetration Tester.
"At DefenseStorm, we rely heavily on our sharp and talented employees. Cybersecurity is an ongoing initiative that cannot be solved indefinitely and our customers are targeted with new cyber threats constantly," said Sean Feeney, CEO of DefenseStorm in a press release. "Having a skilled, experienced staff like Bob is vital to helping our customers address their security issues and is ultimately key to DefenseStorm's success as a company."
July 27, 2017: Matt Sorensen joins Secuvant as CISO, VP of risk management
Sorensen's focus at the independent cyber security risk management and managed detection and response firm will be on bringing value to businesses through Secuvant's Cyber-7 risk management methodology. He will lead the Secuvant cyberRPM practice. Sorensen brings 17 years of security experience, over 17 professional certifications in cyber security and 6 years as an attorney to Secuvant.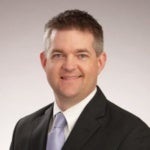 "Having someone as skilled and well respected as Matt join the Secuvant management team is nothing short of incredible," said Ryan Layton, CEO and co-founder of Secuvant in a press release. "Matt has a very unique combination that is rare to find in cyber security, that being business, legal and technical. He has proven to many businesses and their executives that he is the go-to guy when it comes to cyber risk advisory, and now he can add the Secuvant Cyber-7 methodology that just puts client benefits over the top."
Prior to joining Secuvant Matt was an attorney with Holland and Hart in Salt Lake City, focused on managing data breach events, overseeing incident response and investigation teams for clients and helping commercial data breach victims prepare civil claims against negligent data custodians and processors.
"Secuvant starts by helping executives understand that security is a business risk and not just a technical one," said Sorensen in a press release. "I am excited to deliver value to our clients using the Cyber-7 process which is like nothing I've seen before. That is what attracted me to Secuvant. The way they help businesses address growing security threats while enabling revenue and lowering risks and costs, is unique in the marketplace."
July 27, 2017: MCNC promotes Chris Beal to CISO, expands cybersecurity team
By appointing Beal to the CISO role and adding two new positions to its security team, MCNC expects to further develop and implement innovative cybersecurity solutions for its customers. The non-profit MCNC operates the North Carolina Research and Education Network (NCREN), which connected institutions of the University of North Carolina System, Duke University, and Wake Forest University to each other, and through advanced research networks such as Internet2 and National Lambda Rail, to the world.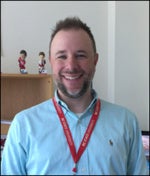 Beal will also assess and monitor network vulnerabilities and risk posture, advisory services so organizations can best manage security risks and threats, and training and education opportunities to help NCREN users stay informed.