Rezai holds a master's degree in business administration and a bachelor's degree in information technology and computer science. She also holds an executive certification from Harvard and Cambridge.
September 18, 2017: Rob Hopps named OWNZONES Media Network's first CSO
In the newly created role of CSO and senior VP, platform operations, Hopps will oversee all information security, infrastructure and technology operations at OWNZONES, an OTT EntTech company that provides technology and media solutions for the motion picture, television, and digital content creation industries. He is based at the company's headquarters in Beverly Hills, CA.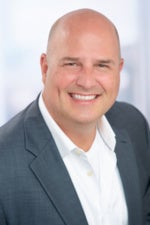 "We are excited to have Rob as our first chief security officer," said Dan Goman, CEO, in a press release. "Rob's newly created role underscores our commitment to protect our clients. OWNZONES will now have stronger oversight over the secure technology used across all of its OTT platforms and ensure the best and most up-to-date security is employed at all times. Rob has extensive experience and knowledge in handling cyber security threats and creating security roadmaps with exceptional organizational leadership and technology management skills."
"I joined OWNZONES to help an incredible dynamic and talented team of software and design experts to execute as well as drive new security initiatives necessary to expand the company's technology offerings," said Hopps in a press release. "In my new role, I look forward to driving operations and strategies that align with Dan's vision and that support and protect OWNZONES' customers and employees as it continues to grow on the leading edge of content and OTT solutions."
Hopps is a technology veteran with over 20 years leading technology operations and strategic initiatives. Most recently, Hopps served as vice president, CISO at the Federal Home Loan Bank of San Francisco. Prior to this, Hopps held information technology positions at Liberty Mutual Group, Safeco Corporation and Pemco Insurance. A graduate of the University of Washington with a B.A. in Business Administration, Hopps is also a Certified Information Systems Security Professional (CISSP).
September 14, 2017: Duck Creek Technologies hires John Germain as CISO
As the company's first CISO, Germain is responsible for the overall strategy, direction, and management of Duck Creek's security programs and cyber-protection initiatives. This includes the security oversight of Duck Creek's On-Demand, mobile, and cloud-enabled services for property and casualty (P&C) insurance companies.
"John's expertise combines technical skill with strategic vision – a combination that we need to safely and efficiently take our growing user base into the future," said Michael Jackowski, CEO of Duck Creek, in a press release. "John will oversee all of our IT security programs, including the navigation of cyber security threats."
With more than 25 years in IT, including 15 years as a security professional, Germain brings the experience necessary to effectively thwart cyber risks and protect the integrity and availability of Duck Creek's intellectual property by anticipating and preventing potential security threats.
"This is a pivotal time for Duck Creek as the company grows and expands across global markets," said Germain in a press release. "I look forward to being part of the company's continued evolution, and implementing security programs that allow us to provide customers and partners with the safest, highest-quality P&C solutions possible."
Prior to joining Duck Creek, Germain served as VP and CISO of IT Infrastructure at Xylem, Inc., an American water technology provider, for nearly 20 years and created critical infrastructure to defend the company from potential security threats. Germain also has been named a Top 100 CISO and a Top 25 Breakaway CISO Leader.
September 7, 2017: Jason Albuquerque is Carousel Industries' first CISO
Albuquerque, who had been the company's director of business systems and operations, will focus on establishing a comprehensive security office as a center of excellence for Carousel Industries, a provider of communication and network technologies, professional and managed services, and cloud solutions. He will also partner with the company's pre-sales engineering team to identify and develop new client engagements in cyber-attack prevention. As CISO, he will lead the assessment, evaluation, prioritization and mitigation of the internal and external security threat to Carousel's services, network infrastructure and business information systems.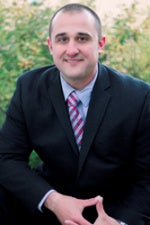 "Jason Albuquerque's appointment to the CISO position at Carousel underscores the growing global importance of this strategic role to enterprises in all industries," said Bill Thompson, Carousel's executive vice president of operations in a press release. "In his new role, Jason is already leading the charge to build an informed organizational culture of cyber security, further positioning Carousel as the vanguard for our customers and creating an unbreakable relationship forged by credibility and trust."
"Globally, cyber-attacks of all types are escalating as more sophisticated tactics are being deployed to elude traditional security controls," said Albuquerque in a press release. "Manufacturers, suppliers, partners and service providers are all under greater scrutiny than ever from their clients and from one another to apply increased governance, improved processes and enabling technologies to reduce and mitigate threats. This dynamic presents interesting challenges as well as significant business opportunities and I look forward to guiding our clients' cyber security initiatives and further expanding our security practice." 
September 7, 2017: Former Santander Bank CISO Geoff Hauge joins Edgile as Eastern Regional Partner 
At Edgile, a cyber risk and regulatory compliance partner to Fortune 500 companies, Hauge will work with highly regulated organizations to solve both on-premises and cloud challenges, including security, identity and access management (IAM) and industry-specific governance, risk, and compliance (GRC).
"As a world-class CISO who has led organization-wide security and compliance transformation for global institutions, Geoff's client-focused perspective makes him a solid addition to our executive team," said Edgile CEO Don Elledge in a press release. "His experience assessing and managing complex cybersecurity threats and regulatory landscape challenges—while communicating effective solutions up through the board-level—adds tremendous value for our customers."
Hauge joins Edgile from Santander Bank, where he served as both U.S. CISO and U.S. chief information risk officer. He led major transformational cybersecurity and data protection initiatives, and established governance, oversight, and assurance programs in accordance with customer data requirements under the Gramm–Leach–Bliley Act (GLBA).
"Working directly in financial services over the past six years, I've gained firsthand appreciation for the challenges highly-regulated clients face in defining, communicating, and delivering successful security and GRC programs," said Hauge in a press release. "I am deeply proud to join the industry-leaders at Edgile, and to partner with clients in advancing their security, transformation, and growth."
August 31, 2017: eCurrency appoints Mitch Cohen as CSO 
eCurrency Mint Limited ("eCurrency"), the pioneer of the innovative technology that enables central banks to issue a digital fiat currency, today announced two appointments to its executive suite: Stefan Carlsson as Chief Financial Officer (CFO) and Mitch Cohen as Chief Security Officer (CSO).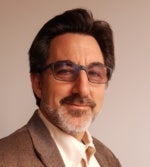 Cohen has been a longtime advisor to eCurrency, a pioneer of technology that enables central banks to issue a digital fiat currency, and started working closely with the management team earlier this year. Mitch brings 30 years' information technology leadership experience to eCurrency with the last 10 years dedicated to building information security programs.
Cohen has expertise in cyber risk management and security requirements for U.S. federal information systems and healthcare information systems. Prior to joining eCurrency, he provided cyber security program management services to NASA, where he oversaw multiple information security teams including security operations, penetration testing, security assessments, incident response, public key infrastructure and compliance while also serving on the agency's authentication architecture working group.
August 11, 2017: Glenn Johnson promoted to executive VP and CIO/CISO at North State
North State, a technology company focused on inspiring the Internet-driven lifestyle through high-touch experiences, expects Johnson to provide leadership to the company's information systems and related technologies.  He will also oversee governance, policy and strategic direction at North State for all companywide and business unit IT and IT security functions.
Johnson previously served as chief technology officer and CISO Stalwart Systems, a company acquired by North State in 2015. Earlier in his career, Johnson held senior-level technical positions in security, networking and Unix administration for two Fortune 100 companies and served in a lead capacity for a NASA enterprise rollout.
"We are excited to have Glenn as our CIO/CISO and as part of our executive leadership team," North State CEO Royster Tucker III said in a press release. "Glenn's new role underscores North State's focus on strategically using secure technology to deliver great experiences and outcomes for our customers. We welcome his experience and vision as we continue to build on our strong technology base."
"I am excited to become CIO/CISO during this exciting time of growth and change," Johnson said in a press release. "Not only is the company providing vital technology IT solutions to customers, but it is also committed to enhancing and leveraging its own IT systems. I look forward to working with the executive team and the outstanding group of IT professionals to help shape the IT strategy for North State."
August 9, 2017: Steve White joins ForgeRock as CSO 
White brings his 20 years of cyber security experience to digital identity management solution provider ForgeRock. He is expected to transform the company's security and compliance programs into a dynamic cyber defense strategy. A business-savvy technologist with over 17 years of security experience across multiple disciplines, White has a rich history of successfully leading security-focused change for agile product engineering/operations/development organizations.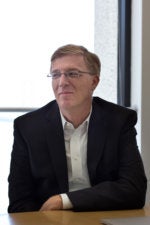 "Steve White has the ideal mix of ingenuity, skills and expertise to lead ForgeRock's information security strategy and operations as we enter the next phase of our growth," said CEO Mike Ellis in a press release. "The fastest growing segments of our business involve managing digital identities in the cloud, and customer identity and access management implementations for global brands. These types of business cases pose unique security challenges that require thorough, precise approaches through all stages from development to ongoing operations. All of us at ForgeRock are excited to have Steve leading our security efforts."
White comes to ForgeRock from Sonos, where he oversaw the security strategy and programs for the company. He previously held senior information security positions at CenturyLink Cloud and Amazon, and also was a key leader driving the launch and growth of a cybersecurity consulting practice for Microsoft Services. Steve began his career in cybersecurity as an officer in the U.S. Air Force, holding multiple engineering and leadership roles in various Air Force cyber units.
"Digital identity is the key enabling technology powering many of the fastest-moving and challenging trends in business today, from digital transformation and the internet of things, to Open Banking, PSD2, GDPR and more," said White in a press release. "Having worked in government, retail and consumer IoT, I've had firsthand experience in numerous projects and deployments where digital identity technology was required to secure personal data, devices, and things. ForgeRock's impact on the value and transformation for enterprises, to enable trusted human and IOT relationships across their ecosystem of customers and routes to market, through the amazing innovations that ForgeRock is driving in the digital identity space makes this an incredible opportunity. I'm thrilled to be joining the ForgeRock team."  
August 8, 2017: Bay Dynamics names former U.S. CISO Gregory J. Touhill to its board of directors
Cyber risk analytics software provider Bay Dynamics added retired Brigadier General Touhill to its board to help the company's efforts to enable enterprises and government agencies to adopt a risk based approach to cyber security. "Bay Dynamics and I share a vision of enabling public and private organizations to approach cyber security as a risk management problem," said General Touhill in a press release. "I am looking forward to adding my expertise to a company that is at the forefront of risk based security."