Prior to his role at The Home Depot, Farshchi was the first global CISO at Time Warner, where he brought to bear risk-management techniques from the financial and government sectors to develop a model security program for the media and entertainment industry. Before that, Farshchi was the vice president of global information security at Visa, where he developed and implemented the firm's first global information security strategy; led efforts in mobile security, identity, and big data; and transformed its security program into a recognized global leader.
"Equifax is a company with tremendous potential, and I am confident that we will transform our security program into one of the most advanced and recognized globally," said Farshchi in a press release. "I am grateful for this new challenge and am looking forward to enabling the business with new insights, a fresh perspective, and a multi-dimensional way of thinking about global data stewardship and information security."
February 12, 2018: ThreatModeler Software hires David Nester as CSO
Nester joins ThreatModeler Software, Inc., a provider of an automated threat modeling platform, after serving as the global director of Fortify on Demand at Hewlett Packard Enterprise. "I was truly impressed with the ThreatModeler Platform," said Nester in a press release. "When the ThreatModeler team demonstrated their automated platform and how it accurately identifies 99% of the potential static and dynamic application vulnerabilities before a single line of code is even written, I knew instantly this was the solution many organizations need."
Nester is an accomplished information security leader with 20 years of experience and success in fulfilling mission-critical security objectives and goals, and directing global technology teams. At Hewlett Packard, he managed the global team of application security experts. Nester offers advanced capabilities in application security and risk management combined with a deep understanding of the intersection between technology, business, and operational needs.
February 9, 2018: Thesys CAT LLC appoints Vas Rajan as CISO for consolidated audit trail
Rajan will be responsible for ensuring security compliance of the CAT System and evolving and executing cybersecurity programs as the CAT platform advances from build to live along with its continuous development and optimization. He will also be responsible for partnering with the CISOs from the self-regulatory organizations (SROs) to ensure the highest standards of security across the CAT System.
Mike Beller, CEO, Thesys Technologies, said in a press release, "Security has been at the forefront of our design and strategy for the CAT system from the beginning, and one important key to success is ensuring there is a well-rounded leader to oversee all the security aspects of the CAT, both before it goes live, and once it is operational. We are pleased that, together with the SROs, we have found an exceptionally talented candidate like Vas, who is highly capable of securing the system and working with the multiple stakeholders within CAT to deliver best in class security practices."
Rajan joins Thesys CAT with over 20 years of IT experience within the financial services industry. Most recently he served as CISO and business continuity officer of CLS Bank, the member owned FX market utility, where he was responsible for the security strategy of the company in accordance with all requirements of a financial market utility, designated as systemically important by the U.S. government. Prior to CLS, Rajan was head of security and privacy officer of ING Direct USA, a major retail bank and brokerage.
February 6, 2018: Armored Things adds Elizabeth Carter as CSO
A specialist in threat and risk assessment, crisis management and response, and emergency program management, Carter will work with Armored Things customers to bridge the gap between cyber- and physical security. The company develops software that protects large public and private facilities and venues against risks and threats.
Prior to joining Armored Things, Carter led crisis management for the Americas at Apple, Inc., where she was responsible for responding to incidents and protecting the company's operations, personnel, and facilities throughout North and South America. Her experience also includes senior director with The Chertoff Group in Washington, DC, where she worked with public and private sector clients on issues related to counterterrorism, cyber security, crisis management, health preparedness, and infrastructure protection.
"Elizabeth has been a friend and trusted colleague for years, and our team couldn't be more thrilled to have her aboard," said Armored Things CEO Charles Curran in a press release. "Given her experience that bridges the gap between physical and cybersecurity, she is uniquely qualified to help our clients leverage technology to reduce risks and respond more quickly and effectively to emergencies."
February 6, 2018: Mario Duarte joins Snowflake Computing executive team as VP of security
Duarte has extensive experience deploying product and company-wide security programs and will continue to advance the industry- and country-specific customer security requirements for Snowflake, a cloud-based enterprise data warehouse provider.  
"Mario's industry leadership will be crucial to accelerating product innovation, enhancing our go-to-market strategy and advancing our enterprise-grade security for customers to help enterprises uncover maximum value from their data," Snowflake CEO Bob Muglia said in a press release.
Duarte has worked in the retail, health care, and financial sectors for two decades. He has built and managed security teams, developed and implemented security programs and has managed PCI and HIPAA compliance initiatives for medium and large organizations. 
"Security has been a pillar of Snowflake's architecture and culture since day one and it's what drives us to embrace strong security safeguards in all facets of our business," Duarte said in a press release. "This strong security ethos empowers us to protect our customers valuable data assets against existing and emerging security threats. Snowflake's cloud-built data warehouse-as-a-service is uniquely designed to meet rigorous compliance requirements such as FedRAMP, which in turn help to accelerate our customers' compliance initiatives."
January 19, 2018: MedSec names Stephanie Domas as VP of research
Domas will responsible for the introduction of MedScan, which allows hospitals to assess the cybersecurity status of the medical devices on their networks. She is widely recognized as one of the leading experts in healthcare cybersecurity, having contributed toward national security guidance and standards for medical devices, authored dozens of industry articles, and presented at major conferences. 
"Stephanie has done a tremendous job bridging the gap between hospital executives and medical device makers so that both audiences have a better understanding of the challenges and complexities they each face," said Justine Bone, CEO of cybersecurity software provider MedSec, in a press release. "For a long time, these groups have been working in relative isolation despite having common ground – both want the medical equipment to operate effectively without the risk of cyber intrusions – to the benefit of patients."
Domas was previously the director of product security at Battelle. At MedSec, she will facilitate collaboration between manufacturers and hospitals, and help them work through pain points on both sides. "I'll be leading a MedSec team that will help hospitals assess the state of the devices on their networks and facilitate with the medical device manufacturing community to determine the most effective and efficient solutions," said Domas in a press release. 
Domas is an active member of the UL2900, UL5500, AAMI TIR-57, and AAMI TIR-97 standards committees, shaping industry best practices and security standards for medical devices. She is a registered Professional Engineer (PE) in the state of Ohio, and a Certified Ethical Hacker (CEH).  She was recently named a 2017 Influential Women "One To Watch" by the Executive Women's Forum, the largest member organization serving emerging leaders as well as the most prominent and influential female executives in the Information Security, Risk Management and Privacy industries.
January 19, 2018: Paytm Payments Bank appoints Nitin Chauhan as CISO
Chauhan will set up and enhance Paytm's enterprise security strategies, infrastructure, and network design. He will also secure links with partner banks and financial services, and he will oversee regulatory compliance with an emphasis on building a security framework for all Paytm Payments Bank customers.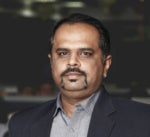 Chauhan has two decades of infosec experience. Before joining Paytm, he served as the CISO at RBL Bank for more than six years. Prior to that, Chauhan worked with Kotak Bank and other financial institutions. He graduated in Commerce from Delhi University and holds an MBA degree in IT and International Business. He is a CISA professional and is a certified Lead Auditor from BSI for BS 25999 and Lead Implementer for ISO27001 security standard.
January 18, 2018: Susan M. Viveiros named VP, information security officer at BankNewport
Viveiros will be responsible for the development and implementation of BankNewport's information security, vendor management, and business continuity programs. She comes to BankNewport from HarborOne Bank in Brockton, Massachusetts, where she served as vice president, information security officer.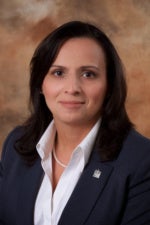 Viveiros is a Certified Information Security Manager (CISM) and Certified Information System Auditor (CISA). She is also Global Information Assurance Security Essentials certified. Viveiros completed the Bryant University Executive Development Center Business Continuity Program and is currently pursuing certification as a chief information security officer from the International Council of E-Commerce Consultants.
January 16, 2018: HaystackID hires Lee Neubecker as CISO
Neubecker will join the executive team at HaystackID LLC, an international end-to-end litigation support, forensics and managed services provider. With both a Certified Information Systems Security Professional (CISSP) and master of business administration (MBA), he boasts a range of technical acumen and experience.
From 2000 to 2016, Neubecker served as president and CEO of Forensicon, Inc., which he founded. He led a team of experts and helped establish his firm as the premier computer forensics firm in the midwest, handling complex investigative and litigation matters including white collar crime, trade secret misappropriation, data breach incident response and various employment litigation matters.
In addition to providing eDiscovery, forensics, litigation support, and data recovery consultation to a wide variety of entities, Neubecker acted as an expert witness and renowned digital sleuth. "Lee's exceptional understanding of computer forensics, systems and management has made him one of the premier leaders in this industry," said Haystack president and CEO Kevin D. Glass in a press release. 
January 14, 2018: DataBank appoints Mark Houpt CISO
Houpt will drive DataBank's information security and compliance initiatives to ensure that the company's solutions meet rigorous and changing compliance and cybersecurity standards. He is responsible for developing and maintaining the company's security program roadmap and datacenter compliance programs.
Houpt brings more than 25 years of extensive information security and information technology experience in a wide range of industries and institutions. He holds an MS-ISA (Masters Information Security and Assurance), numerous security and technical certifications (CISSP, CEH, CHFI, Security +, Network+), and he is qualified for DoD IAT Level III, IAM Level III, IASAE Level II, CND Analyst, CND Infrastructure Support, CND Incident Responder, and CND Auditor positions and responsibilities. Houpt is an expert in understanding and the interpretation of FedRAMP, HIPAA and PCI-DSS compliance requirements. Mark is an active member of ISC2, ASIS International, COMPTIA, IAPP, and ISACA, among other leading national and international security organizations.
January 4, 2018: Centra Tech hires Enrique Perez as CISO
Perez spent the last 15 years with VISA, mostly recently as the senior information security and compliance officer for Global Service Operations. Centra Tech, which sells cryptocurrency products, expects Perez to apply his payment card expertise to enhance the security if its Centra Wallet and Card platforms.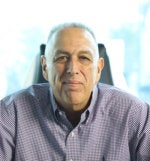 Perez previously held the titles of director of external penetration test team and director of information security for VISA Latin American Region. He has been responsible for managing operational and security risk for more than 100 Global Customer Support Services contact centers through identification of risk exposures and examination of controls effectiveness to calculate residual risk. He was also responsible for ensuring adherence to VISA internal policies, PCI—DSS standards, domestic and international regulations (including GDPR, Security Shield and PIPEDA).