Soto was previously senior VP and global CISO of Comcast Corp., which she joined in 2009. "When I started at Comcast, we were extremely federated in our approach to security. Rationalizing security investments, maturing operational processes, and maturing a very strong and effective security program across the enterprise is something I am very proud of," says Soto. "I am also very proud of the teams and leadership we developed and who will lead the company into the next stage of continuous improvement."   
Leaving that team of practitioners and business people is one regret that Soto has leaving the CISO role. "I will also miss the diverse set of businesses Comcast represents. Comcast was an extremely exciting place to be at. However, I am certain I am replacing it with another incredible vertical that will foster and develop the next generation of innovative security solutions," says Soto.
She has a total of 25 years of information security and technology leadership experience at American Express, Royal Caribbean Cruise Lines, Kemper Insurance and MGM Resorts. Soto was also recently named to Fortune magazine's "50 Most Powerful Latinas in Business" for the second consecutive year and has been recognized by SC Magazine among the "Top 10 Power Players for Women in Security" and among the Top 100 Technology Executives by the Hispanic IT Executive Council.
​​April 16, 2018: Unisys hires Mathew Newfield as CISO
Newfield will lead the Unisys corporate information security team, which is responsible for the design, development and implementation of the company's corporate information security and risk program across all regions and functions. That includes the company's two go-to-market organizations, Enterprise Solutions and Unisys Federal. He reports to Eric Hutto, senior vice president and president, Enterprise Solutions, Unisys.
Prior to joining Unisys, Newfield served as director of global managed security services (MSS) for IBM as well as the business information security officer within IBM's security organization. In that role, he was responsible for the delivery of services in 133 countries and managing a staff of 1,500 security professionals. Newfield also has previously held security leadership roles with Cybertrust, RSA and DDC Advocacy.
Newfield has published books on security and has been an instructor with the SANS Institute, a security research and education organization. He has been a frequent presenter around the world on cyber topics and worked closely with many global organizations to improve their security.
"Matt's experience working as a global leader at some of the world's most prominent security and technology companies will help Unisys to continue our momentum as a company focused on leading-edge security," said Hutto in a press release. "He brings an enormous array of skills and knowledge in both internal and client-facing roles. Unisys will leverage this experience in protecting both client information assets and our own."
April 16, 2018: Former DEFCON security head Marc Rogers Joins ScaleFT as CSO
Rogers brings over 20 years of security industry expertise to zero-trust security company ScaleFT. He has held the role of head of security for DEFCON, the world's longest-running hacker conference, since 1999. Most recently, Rogers served as head of information security at CloudFlare, Inc., responsible for the global security of the compliance, product security, infrastructure security, and threat intelligence teams. He brings deep technical expertise to the ScaleFT mission of helping companies achieve their own BeyondCorp-inspired zero-trust security architectures.
"Marc has been incredibly valuable as an advisor and community advocate, and we are extremely excited to welcome him to ScaleFT," said Jason Luce, CEO and co-founder of ScaleFT, in a press release. "We share the same vision for security as a significant business enabler, with zero trust as the right model, and we look forward to his contributions to our fast-growing company."
Rogers has been a prominent figure in the information security field for decades, where he is best known for his whitehat hacking including Google Glass, Apple's TouchID and most recently The Tesla Model S sports car. He has served on industry steering groups that include the Microsoft CISO council and the GSMA Security Group. He has also advised several TV networks including BBC, where he appeared on and advised the series, "The Real Hustle", and most recently USA Network's MR Robot where he designed hacks such as the Femtocell used for the finale in Season 2.
"I have been incredibly impressed with how ScaleFT has brought the core principles of BeyondCorp to the market in such a positive and meaningful manner," said Rogers in a press release. "It's my strong belief that security should be seen as a business enabler, never a blocker, and ScaleFT is the company to bring that confidence to organizations of all size through its Zero Trust platform."
April 12, 2018: Justin Calmus appointed CSO at OneLogin
With deep experience across enterprise information security in CIO and CSO roles, Calmus will architect and lead unified access management provider OneLogin's risk management, security and compliance efforts. He will drive security and compliance requirements for some of the most demanding computing environments for companies such as AAA, Airbus, Citizen, and Tesco.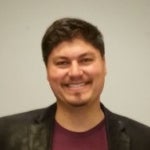 Before joining OneLogin, Calmus served as VP of hacker success at HackerOne, the leading bug bounty platform, where he was responsible for representing and cultivating HackerOne's community of more than 100,000 hackers. Prior to his tenure there, he served as CIO and CSO at Zenefits, was director of enterprise security at Salesforce, and manager of security engineering at LinkedIn.
"Security is paramount as digital transformation empowers businesses with enhanced efficiency and business agility," said OneLogin CEO Brad Brooks in a press release. "Justin has a unique blend of experience and expertise, and I am delighted to have him leading our efforts."
"OneLogin is at an exciting stage of its growth from both a business and a technology perspective as it pioneers the new unified access management category," said Calmus in a press release. "I'm thrilled to be joining the executive team to lead security and compliance efforts as the company moves its vision forward."
April 10, 2018: Michael Ngo joins ORock Technologies' executive team as CSO
Ngo is responsible for ensuring the security and compliance of ORock's infrastructure as a service (IaaS) and cloud service offerings. He recently completed his 28-year military career as a colonel with the US Army, where he directed worldwide network operations and cyber defense for large-scale organizations of over 7 million systems, on 15,000 separate networks, across various security domains.
Prior to joining ORock, Ngo served as COO, Joint Force Headquarters Department of Defense Information Networks (JFHQ-DODIN). He was responsible for command and control of defensive cyberspace activities focusing on unity of command and unity of effort within the DoD to secure, operate, and defend DoD Networks.
"Mike's deep experience overseeing and protecting critical DoD networks made him the ideal candidate to ensure the security and compliance of ORock solutions," said Gregory Hrncir, co-founder and CEO of ORock. "We're excited about the addition of another distinguished military leader to our team of senior executives and advisors."
Ngo holds a Master of Science in Information Technology Management from the Naval Postgraduate School and graduated as a ROTC Distinguished Military Graduate with a degree in computer science from Millersville University.
April 5, 2018: Matt Palmer leaves CISO role to direct new risk tool at Willis Towers Watson
Palmer oversee the Cyber Risk Profile Diagnostic (CRPD) tool and its development for global advisory, broking, and solutions company Willis Towers Watson. Previously the company's CISO, he now becomes its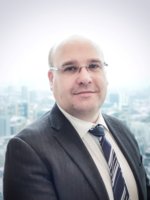 business.
Anthony Dagostino, global head of cyber risk for Willis Towers Watson, said in a press release: "Matt's excellent track record as CISO and deep knowledge of cyber risk, technology and regulation will be invaluable in supporting our global clients with their own information security programs and leading our innovative new CRDP tool."
"The benefits of deploying the CRPD tool are numerous and go beyond the structured approach to risk evaluation and control planning," said Palmer in a press release.  "Ensuring that resources are allocated efficiently for any risk mitigation activities allows companies to improve stakeholder confidence while minimizing the brand and reputational impact in the occurrence of a breach, and also help companies to solve the complex issues around cyber resiliency".
April 4, 2018: Marzena Fuller named CSO at SignalFx
Fuller joina SignalFx to support the company's rapidly expanding customer base, strong revenue growth, new partnerships, integrations, and geographic expansion. "We're at an inflection point as more enterprises are embracing digital transformation and turning to SignalFx as their strategic partner for monitoring their cloud environments in real-time. We're thrilled to welcome Marzena ... to the team that will take SignalFx to the next level," said Karthik Rau, co-founder and CEO of SignalFx, in a press release.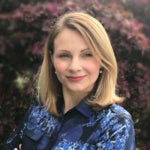 Fuller will lead SignalFx's security operations, helping the company maintain the highest level of security standards for SignalFx and its enterprise customers. She has extensive experience building security, risk, and compliance programs at big data and machine learning companies, and bringing a customer-oriented approach to information security. Fuller was previously senior director security at Databricks where she was responsible for developing and implementing the company's security and compliance strategy. Prior to Databricks, she worked as director, security sompliance at Sumo Logic, overseeing the organization's security, compliance, privacy, risk and data protection programs.
"SignalFx understands that enterprises need to be able to trust their providers with confidential data and assets, so the company takes its stewardship of client data very seriously," said Fuller in a press release. "I'm excited to help our customers and the SignalFx team standardize and scale best-in-class security practices."
April 2, 2018: Jesus "Laz" Montano becomes head of enterprise information risk management and CISO for MassMutual
A long-time information technology executive, Montano– Underscoring the importance it places on comprehensive, robust information security and risk management capabilities, Massachusetts Mutual Life Insurance Company (MassMutual) today named long-time information technology executive Jesus "Laz" Montano as Head of Enterprise Information Risk Management (EIRM) and Chief Information Security Officer. Montano reports to Mark Roellig, MassMutual's Chief Technology and Administration Officer.
Montano will work closely with the executive leadership team at Massachusetts Mutual Life Insurance Company's (MassMutual). He will direct a holistic risk management approach across the company, including managing operational and cyber security risks, ensuring all regulatory and compliance requirements are met, and overseeing the safeguarding of MassMutual's information assets. Montano reports to Mark Roellig, MassMutual's chief technology and administration officer.
"Laz brings to MassMutual both demonstrated expertise and a deep business insight, built on nearly 30 years of technology and cyber security experience, and we look forward to his contributions as part of our unwavering commitment to best-in-class EIRM practices," said Roellig in a press release. "Importantly, Laz is also a tremendous advocate of fostering diversity and inclusion, a basic tenet of our organization."
"Joining MassMutual is a great honor, and I am very excited to be part of an organization that feeds the very passion that has been at the center of most of my career – which is safeguarding customer's information and empowering those around me to do the same," said Montano in a press release.
Montano joins MassMutual from Voya Financial, where he served as CISO for the past four years, responsible for providing leadership, management and strategy for all aspects of the company's technology risk and information security. Montano has also held technology security leadership roles at OpenSky, MetLife, The Travelers Companies and Lucent Technologies.
March 29, 2018: Marcura hires Richard Bell as its external data protection officer
In anticipation of the EU's General Data Protection Regulations, which go into effect in May, The Marcura Group, a Dubai-based group of companies focused on providing innovative business solutions to the maritime industry, appointed TenIntelligence Limited's Richard Bell as its external data protection officer (DPO).
Bell will serve as an independent consultant for the entire Group on matters related to GDPR compliance. He currently heads the TenIntelligence Security & Privacy practice, advising companies located in Europe, Middle East, and US on physical and cyber security matters. He served as the CISO and head of cyber security operations & investigations for Transport for London (TfL). He works regularly with the National Cyber Security Centre (NCSC), National Crime Agency (NCA) and the Information Commissioner's Office (ICO). He is a Fellow of The Security Institute and a Member of the Association of Security Consultants.