Prior to the Linux Foundation, van Someren served as the founder and CTO of the world's leading cryptographic hardware security module company, nCipher Plc, until its acquisition by Thales eSecurity in 2008; the CTO of mobile security company Good Technology Inc., which was acquired by Blackberry in 2015; the chief security architect of the global networking company Juniper Network; and the founder and CTO of embedded networking company ANT Plc.
"Nicko's been advising us since the beginning of nanopay. His proven track record and strategic vision on security are a perfect fit for the company and align well with the direction of nanopay," said Laurence Cooke, founder and CEO of nanopay, in a press release. "With the addition of Nicko to our team, our products will set a new standard for secure, frictionless payments."
May 1, 2018: Atrion's new CISO is Richard Moore III
Moore is expected to expand upon Atrion's service offerings with concepts like vCISO the virtual chief information security officer (vCISO). He brings over 25 years of experience in designing, leading, and maintaining the implementation and assurance frameworks for organizational information to this full-service information security and technology consulting firm. He has 15 years of military service with the U.S. Marine Corps intelligence community, concluding his military service as regimental intelligence chief.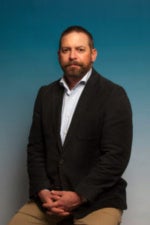 In the private sector, Moore ascended to security leadership roles within KPMG and the Royal Bank of Scotland – Citizens Bank, leading the regulatory and data protection programs. Prior to joining Atrion, Richard Moore served as CISO at New York Life Insurance Company and managing director at Alvarez & Marsal.
April 30, 2018: Tracy Reinhold named CSO at Everbridge
Reinhold will be responsible for advancing enterprise-level security strategy at Everbridge, which provides event management and enterprise safety software applications. He will also work closely with customers and partners to optimize their organizational approach to managing and responding to critical events.  This newly created role will report to CEO Jaime Ellertson.
Previously, Reinhold has served in executive leadership roles in security and incident management for some of the world's largest brands. As CSO at Fannie Mae, he was responsible for designing and managing the company's enterprise resilience strategy. He established a robust enterprise response model that enabled senior leaders to respond to security and business disruptions in an efficient and consistent manner. Prior to Fannie Mae, Reinhold served as vice president of global investigations at Walmart, and before his commercial roles in security, Reinhold served as a special agent with the Federal Bureau of Investigation for 22 years. 
"The role of CSO continues to evolve in complexity as well as in terms of its importance to the creation of business value," said Ellertson in a press release. "Tracy has demonstrated an impressive track record in helping Fortune 500 businesses bridge the gap between security and risk to maximize the operational response to critical events. We are excited to add Tracy's deep insight and expertise in helping customers address today's wide-ranging security challenges."  
"Everbridge is the gold standard for how enterprises deliver organizational resilience on an unprecedented scale," said Reinhold in a press release. "I look forward to working alongside Everbridge's talented leadership team in helping to expand the reach and impact of the company's global Critical Event Management platform and solutions."
April 25, 2018: CISO Guy Flechter adds data protection officer title to his role at AppsFlyer
By taking on the DPO role along with his CISO duties, Flechter will help AppsFlyer, a provider of mobile attribution and marketing analytics, meet its commitment to high standards of data security and privacy. He will lead an expanded data security team that will enforce data protection laws and practices for ongoing diligent compliance with the requirements of European Union (EU) General Data Protection Regulation (GDPR), and relevant data protection laws and regulations across AppsFlyer's solutions and teams.
Flechter has more than 15 years of experience in information security and data privacy. Previously, he served as information security team lead at LivePerson, where he kept the organization aligned with the most up-to-date and relevant industry standards, as well as spearheaded the security operations team.
"We put clients' needs at the center of everything we do, and, as a data processor under the new GDPR guidelines, we will assist them in every way possible to become compliant by the time enforcement begins," said Oren Kaniel, CEO and co-founder of AppsFlyer, in a press release. "Guy will continue to lead our information security efforts and assist our clients with understanding the role we play as data processor, help implement best practices under the new GDPR guidelines, as well as lead AppsFlyer's GDPR compliance moving forward."
"I have been protecting data and privacy, which I view as a fundamental human right, for over 15 years," said Flechter in a press release. "As both an information security officer, and as an end user who values privacy protection, I expect GDPR to benefit both businesses and consumers, providing more transparency and enhancing trust across our industry."
April 24, 2018: Charles Wilson promoted to CSO at Rock Family of Companies and Bedrock
Wilson will oversee all aspects of security operations throughout the entire enterprise, ensuring a safe and secure working environment for the more than 30,000 Rock Family team members in Detroit, Cleveland and across the country. He will also lead the relationship and partnership development with local law enforcement, allowing a real-time contribution of data and services in the communities where the companies are located.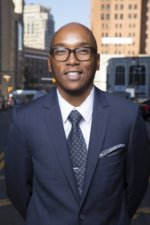 "We took a very deliberate approach to finding the right leader for security operations, conducting a nationwide search," said Jay Farner, Quicken Loans CEO, in a press release. "No matter who we spoke with, or where we looked, Charles' name and skill set always stood out, and he was already leading the security apparatus at Greektown Casino-Hotel, which will make his transition seamless. His strong background and experience makes him the perfect match for this dynamic and important position, and the fact that he is a native Detroiter is another tremendous plus."
In addition to most recently serving as the vice president of support services at Greektown Casino-Hotel for the last four years, Wilson served 20 years in the Detroit Police Department (DPD). There, he was a direct liaison to the business community, fostering a positive working relationship between DPD and local businesses.
"I am inspired by the new challenge before me and look forward to working alongside all of the talented men and women of the security team and the entire Rock Family of Companies," Wilson said in a press release. "I have dedicated my career to Detroit, and it is an honor and privilege to be part of an organization so actively involved in the community. The Rock Family of Companies has hired thousands of Detroiters, breathed new life into historic buildings and committed its significant resources to both the rebirth of downtown and Detroit's neighborhoods. I am proud to be leading the organization's focus on safety as a key pillar of its overall mission."
April 19, 2018: Popular promotes Betina Castellví to CSO
Castellvi will lead the newly created Corporate Security Group, led by Betina Castellví as the Chief Security Officer at Popular, a bank that serves Puerto Rico, the Caribbean, and Latin America. This new group will consolidate all corporate efforts related to cyber security and enterprise fraud. Castellví will be a member of the senior management team and will report directly to Ignacio Alvarez, president and CEO of Popular.
"Security is a top priority for Popular. We continue to invest considerable resources to ensure that we protect our customers' information and our corporation in this rapidly-changing environment.  We are confident that the creation of this group will further increase awareness of this important matter and facilitate collaboration across the organization," said Alvarez in a press release.
Castellví's career at Popular, which spans over 20 years, includes leadership roles in several areas, such as financial, operational and market risk, and most recently, the position of general auditor, which she assumed in 2012.  Castellví, a Certified Public Accountant and lawyer, earned a Bachelor's Degree in accounting from the Wharton School of the University of Pennsylvania and a law degree from the University of Puerto Rico.
April 13, 2018: BYU names Tracy Flinders as CISO
Flinders will establish and oversee a cybersecurity program for the university that covers communications, applications and infrastructure.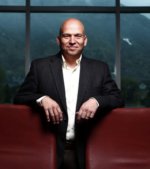 "Our campus systems and information are constantly being attacked and must be protected, but we must also accomplish our university mission and get our work done," said Kelly Flanagan, BYU's vice president of IT and CIO, in a press release. "The proper balance of these two efforts is critical, and Tracy is just the right person to provide it. Tracy is an experienced leader and manager who doesn't panic or overreact during difficult moments. He will provide leadership that will put BYU on a firm IT security foundation, but will also safely guide the campus community through inevitable security incidents."
Flinders is a seasoned executive leader with 28 years in the IT industry. He most recently worked as a managing director of BYU OIT's Business Support organization.
April 18, 2018: Dr. Sam Small named CSO at ZeroFOX
Dr. Small will work with social media security provider ZeroFOX's enterprise customer portfolio to develop, execute and maintain strategies that address the security threats intertwined with social media platforms. As one of the country's foremost experts on intellectual property (IP), Dr. Small will continue to invest, build upon and protect ZeroFOX's proprietary platform and continued growth.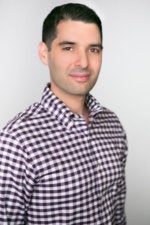 "The social media landscape has never been more vulnerable, and ZeroFOX is leading the global charge to ensure security is top of mind when it comes to interacting with these platforms," said James C. Foster, CEO of ZeroFOX, in a press release. "As we enter our next phase of growth, Sam will help us drive security both internally at ZeroFOX and for our customers."
At ZeroFOX, Dr. Small will drive ZeroFOX's security vision both internally and externally for customers. He will work directly with customers at the CXO level to deliver the company's services and technology as well as infusing the ZeroFOX Platform with his expertise. Finally, Dr. Small will help oversee all ZeroFOX's IP and internal security operations.
"ZeroFOX's team is committed to delivering the people, technology and processes that will keep our customers secure on social media," said Dr. Small in a press release. "They've architected a scalable platform to solve enterprise social media and digital security challenges both now and in the future, and I look forward to being part of this forward-thinking team."
Prior to being named CSO, Dr. Small served on ZeroFOX's board of advisors. He was also the CEO and founder of Fast Orientation, an enterprise security software startup. Additionally, after earning his doctorate in computer science from Johns Hopkins University, he led an academic security research lab and launched two security startups.
April 16, 2018: Myrna Soto leaves CISO role to join ForgePoint Capital as a partner
Soto will be a member of the investment team at ForgePoint (formerly Trident Capital Cybersecurity), a venture capital firm focused on the cybersecurity industry. The ForgePoint investment team and will help identify investment opportunities; advise portfolio companies; participate in due diligence activities; organize the CISO, CIO, and CTO community; and refine the firm's investment strategy.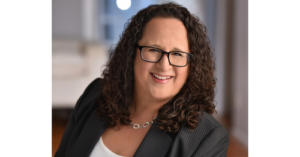 "I have had the honor to serve as an advisory board member to a number of startups, growth-stage companies and large technology solution providers.  My work identifying core technologies for security innovation and being a design partner in that regard has always been very gratifying," Soto tells CSO. "Now I will have the opportunity to do this at a much deeper scale." 
"Myrna is a tremendous addition to our team given her demonstrated success managing global cybersecurity and technology risk programs at leading Fortune 500 companies," said J. Alberto Yepez, Co-founder and managing director at TCC, in a press release. "Her broad industry insights, business acumen and experience serving in public company boards will bring invaluable perspective to our investment activities and to the growth of our portfolio companies. Myrna is a champion of diversity and has been recognized multiple times as one of the most powerful women in cybersecurity and most powerful Latinas in business."
As a former CISO, Soto expects to apply her operational and strategic experience to help startups develop go-to-market strategies, position product, provide implementation guidance, and advise on how best to have their product or service embraced by security leaders. "Identifying innovated technologies and products that will lead us to the next generation of core security technologies is all the enticement I need [to join ForgePoint]," says Soto. "I am thrilled to be named a partner in the firm and to be the first female partner in the firm's history."