Gagnon rejoins MITRE after most recently serving as vice president and CISO at Amazon. Before that he was at Inmarsat as senior vice president of global security and CISO. Gagnon worked at MITRE for 30 years in many leadership roles including CSO, vice president of the National Cybersecurity Federally Funded Research and Development Center, and senior vice president of intelligence programs.
August 21, 2018: Blink Health adds Kurt Sauer as CISO and member of its executive team
Sauer, who most recently served as vice president of trust and information security at Salesforce, brings 25 years of experience in information security to Blink, which offers a pharmacy app to make prescription drugs more affordable. That experience includes having served as the CSO of Skype from 2003 to 2008.
Sauer's hiring rounds out Blink Health's leadership team. The company recently appointed several other renowned executives with decades of combined leadership experience in the pharmaceutical and consumer e-commerce categories. These hirings were made as the company continues to invest in its technology platform and service expansion.
August 17, 2018: Matt Olsen named chief trust and security officer at Uber
In a company-wide email sent to employees, Uber Chief Legal Officer Tony West announced that Olsen would join the company as chief trust and security officer starting in mid-September. Olsen had already been working with Uber as an advisor to help assess the organizational structure and strategy of Uber's security teams.
"Matt has an incredible background and is deeply respected across industries, having co-founded a cybersecurity firm and served as the director of the National Counterterrorism Center, the general counsel of the National Security Agency, and in leadership positions at the Department of Justice and the FBI," said West in the email.
West noted the importance of adding the word "trust" to Olsen's title. "As I've said before, earning and maintaining trust is an essential ingredient to our brand proposition, and it's everybody's job. That's particularly true when it comes to handling our riders' and customers' data, and our success in that task is core to our Security team's mission. Given Matt's experience in and passion for strengthening the nexus between trust and security, I know he'll make great contributions to our becoming one of our industry's most trusted brands," he said.
August 17, 2018: Hilltop Cybersecurity hires Pete Herzog as CISO
Herzog, a well-known white-hat hacker, is respected worldwide for his work with IBM's Ethical Hacking team, in creating the Open Source Security Testing Methodology Manual (OSSTMM), and for creating Hacker Highschool, the world's most popular cybersecurity and cyber-safety textbooks for teenagers. Hilltop Cybersecurity has long supported the latter two projects and has integrated OSSTMM research into its products with the help of Herzog.
A featured speaker at RSA annually, Herzog has won numerous awards for his contributions to the cybersecurity space both public and private. "We are privileged to both work with Pete and learn from his insight and experience," said Hilltop CEO Corby Marshall in a press release. "The leadership of the company is thrilled that he believes enough in the technology and direction of the company's products to join us in a more substantive full-time role."
August 16, 2018: Twilio names Nils Puhlmann as chief trust and security officer
Puhlmann will become part of cloud communications platform providerTwilio's executive management team and will oversee the company's global trust and security programs.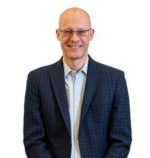 "At Twilio, trust is the number one thing we sell, so being a leader in security, data protection, and compliance is paramount for the millions of developers who use Twilio to power mission critical business applications," said Jeff Lawson, Twilio co-founder and CEO, in a press release. "Nils is a 20-year security veteran with significant experience in diverse business environments with tremendous passion for building trust amongst our developer community, while keeping their data secure. We are thrilled to welcome him to the team."
The Twilio security framework is based on the ISO 27001 Information Security Standard. In addition to ISO 27001 certification, Twilio has also achieved SOC 2 attestation for Authy, and Twilio is self-certified to the EU-US Privacy Shield as well as the Swiss-US Privacy Shield Frameworks.
"At Twilio, we're committed to upholding the high standards of security and data protection, which are reflected in the investments we've made in these two mission-critical areas. After serving as an advisor for many years, I'm joining Twilio because security is a priority for the company," said Puhlmann in a press release. "I'm excited to continue to build our teams and capabilities to support our vision of becoming a leader in trusted communications."
Puhlmann has served as an advisor to Twilio since 2014. Previously, he served as the CTO of Endgame, and has held CSO positions at Zynga, Qualys, and Electronic Arts. He also co-founded the Cloud Security Alliance nonprofit organization, which promotes the use of best practices for security assurance within cloud computing.
August 9, 2018: Srikant Manda joins Blockchain company AlphaPoint as CISO
With a specialty in financial services, Manda brings 15 years of cybersecurity governance, architecture and operations experience. He has previously worked in cybersecurity operations with Citigroup and TD Bank. More recently, he led security architecture and engineering teams at Juniper Networks and Fortinet. Manda has a strong background in security strategy, governance, architecture, automation, machine learning, and product security. 

"One of the reasons I am especially excited to join AlphaPoint is that it's clear that the company already prioritizes security — internally as a company as well as for its customers. For example, their partnership with Intel offers a trusted security-focused solution backed by Intel's Software Guard Extensions (SGXs)," said Manda in a press release. 

"There is a lot of scrutiny around hacks and lost funds on cryptocurrency exchanges, and we do not take this challenge lightly. We work every day to protect our clients and ensure the safety and security of our products and customers through multilayer cybersecurity, physical security, and operational best practices. Sri coming on board doubles down on our commitment to be a security first company," said AlphaPoint co-founder and CTO Joe Ventura in a press release. 
August 8, 2018: Cloud Computing Concepts welcomes Michael Scheidell as CISO
In addition to managing Cloud Computing Concept's (C3's) internal security and compliance activities, Scheidell will assist in the continued development of technology and communications services provider's rapidly expanding portfolio of security products and services. New services immediately available to clients include on-site security consulting, managed network security, penetration testing, vulnerability assessments and security awareness training.
Respected throughout the security community, Scheidell is a Certified CISO, president of the South Florida Chapter of the Cloud Security Alliance, member of the FBI's InfraGard, member of the US Secret Service Miami Electronic Crimes Task Force, and a senior member of the IEEE. His expertise in Security, Corporate Information Risk Management, and Privacy has been relied upon by multinational corporations, government agencies, critical infrastructure providers, and healthcare organizations.
"The security and privacy of our customers have always been a top priority for us," said Rick Mancinelli, CEO of C3, in a press release. "It is an honor to have someone of Mr. Scheidell's expertise and experience on board to lead our efforts in this area."
 "It is a pleasure to be working with C3, their partners and their clients," said Scheidell in a press release. "With a threat landscape that continues to grow in both sophistication and frequency of attack, effective security practices are more important than ever."
August 7, 2018: NERC promotes Bill Lawrence to VP and CSO
Lawrence will lead all of NERC's security programs executed through the Electricity Information Sharing and Analysis Center (E-ISAC) operations, directing security risk assessments and mitigation initiatives to protect critical electricity infrastructure across North America. He will also lead coordination efforts with government agencies and stakeholders on cyber and physical security matters, including analysis, response and sharing of critical sector information.
"I am excited to have Bill in this role leading NERC's security programs," said NERC President and CEO Jim Robb in a press release. "Bill's dedication to the security mission of the E-ISAC and his commitment to stakeholders factored heavily in our decision to name him as our top officer for the E-ISAC."
Lawrence joined NERC in July 2012 and has held a variety of positions with the E-ISAC, including overseeing the development of NERC's grid security exercise and grid security conference — GridEx and GridSecCon, respectively. Currently, Lawrence serves as senior director of the E-ISAC, leading the division in its mission to identify and mitigate cyber and physical security risks to the grid in North America.
"I am humbled to have this opportunity to make positive strides toward the security and resilience of the grid. Security across North America is a vital piece of our mission. The threats are real, dynamic and extremely significant," Lawrence said in a press release. "The E-ISAC Long-Term Strategic Plan provides the framework to increasing the EISAC capability required to help stakeholders protect the grid. I look forward to leading that charge and working with our industry and government stakeholders toward that end."
Prior to joining NERC, Lawrence was a pilot of F-14 Tomcats and F/A-18F Super Hornets for the U.S. Navy. He also served as the deputy director in the Character Development and Training Division at the U.S. Naval Academy, where he taught courses in Ethics and Cyber Security.
August 1, 2018: Ankura Names Gina Ciavarro CISO
Based in Washington D.C. and specializing in information security and governance, Ciavarro brings insights developed from a decade of counseling clients to her new role with this business advisory and expert services firm.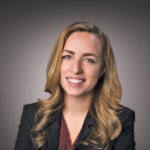 Previously, Ciavarro led Ankura's information security program development and compliance initiatives for one of the firm's largest clients. In that role, she developed tailored solutions that fortified and modernized the client's security systems to fulfill regulatory requirements. Ciavarro's adaptive approach to information security challenges enables her to seamlessly and collaboratively integrate across business functions to solve complex data protection issues.
"As a recognized expert in IT security, Gina is a perfect fit for the role of chief information security officer. She brings real-world security management experience and a consulting mindset to the role, which will allow her to approach issues from numerous perspectives and deliver valuable business and technology outcomes for Ankura and our clients," said Kevin Cheung, Ankura's CIO, in a press release.  
Prior to joining Ankura, Ciavarro served as a principal consultant for Symantec, a leader in the data loss prevention and security services industry. During her career advising large, multi-national enterprises, Ciavarro has developed security strategies focusing on technology implementation and integration, business process, program design, and data governance.
"I am excited to work with Kevin and the Ankura leadership team to meet the challenges of my new role and build upon the efforts already underway to continuously evolve and maintain the firm's IT security infrastructure," said Ciavarro in a press release. "Security is clearly top of mind for all clients and as a trusted partner to them, we remain steadfast in our commitment to being a leader in information security and protection."
August 1, 2018: Arctic Wolf Networks hires Marty Sanders as chief security services officer
In this new role, Sanders will lead all aspects of the delivery of Arctic Wolf's AWN CyberSOC, which provides a security operations center as a service. He will manage the security engineering teams' customer interface and back-end analysis.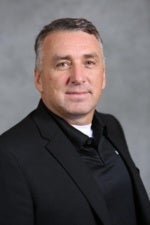 With more than 29 years of industry experience, Sanders has held positions ranging from chief technology officer for North America at Kaminario to technology and services team lead at Dell/Compellent.
"With his proven track record for developing and building service organizations known for their amazing customer experience, welcoming Marty to the team means providing the best for our current and future customers," said Brian NeSmith, CEO and co-founder of Arctic Wolf Networks, in a press release. "We're strategically building our team, capabilities and infrastructure to ensure we are providing the level of engagement our customers deserve, and the addition of a dedicated CSSO exemplifies this commitment."
"As enterprises struggle with the troubling dichotomy between an increasing volume of cyber threats and the cybersecurity skills shortage, there is a critical need for outsourced cybersecurity services to support internal teams' efforts," Sanders said in a press release. "I'm excited to be a part of developing such a viable market solution, centered around customer service and affordability, to help enterprises of all sizes get the talent and security they need."