Fisher boasts extensive experience at the highest level of security management from prior positions at the Metropolitan Police Department in Washington, DC, and three branches of the U.S. military. As a supervisory special agent in the FBI Cyber Division and an FBI Cyber Division liaison to the National Security Agency, Fisher led efforts on a variety of investigations including state-sponsored computer intrusions and transnational organized crime rings.
"The excitement surrounding the blockchain industry right now is palpable thanks to the unprecedented pace of innovation, but with this race to innovate comes a heightened need for security," said Fisher in a press release. "TLDR is not only tackling the cybersecurity problems of today but looking to the future to anticipate preventative security and custody solutions for clients. I'm confident that my expertise will bolster TLDR in its mission to help educate and empower organizations to remain vigilant against security threats."
October 10, 2018: Justin Dolly named COO and CSO at SecureAuth
Dolly is a former SecureAuth board member and has extensive experience in advanced information, infrastructure, web, application, and product security, as well as in risk management, network engineering, and design. Dolly comes to SecureAuth from Malwarebytes where he served as CSO and CIO.
October 2, 2018: AutoGrid announces Omprakesh Moolchandani as its first CISO
Moolchandani joined the AutoGrid executive team on October 1 and will play an important role on leadership team at AutoGrid, a provider of security solutions to the energy sector. "Our customers care deeply about the safety and security of their data," said Dr. Amit Narayan, CEO, in a press release. "We take cybersecurity very seriously, and Om's appointment and this new position intensify that focus."
Cybersecurity ranks as the utility industry's most pressing concern, with more than 80 percent of respondents in Utility Dive's 2018 State of the Electric Utility Survey listing it as important or very important.
Moolchandani comes to AutoGrid from General Electric's industrial internet of things unit, Predix, where he served as senior director for cybersecurity. Before GE, Om headed cybersecurity for cloud security company CipherCloud and for several Australian financial and industrial companies.
Moolchandani holds master's and bachelor's degrees in computer applications from University of Technology of Madhya Pradesh, a certificate in business strategy from Harvard Business School, and a certificate in IoT business from the MIT Sloan School of Management. Om is a lifetime member of ISACA, the worldwide information systems association
October 1, 2018: County of San Bernardino hires Robert Pittman as CISO
Pittman previously served as CISO for the County of Los Angeles. Prior to that, he was  as their Chief Information Security Officer (CISO).  Prior to that, he was the county's first assistant CISO for six years. There, Pittman built and grew an enterprise information security program from the bottom up, established a security culture, and designed a sustainable security foundation.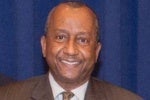 As CISO for the largest geographical county in the nation at the County of San Bernardino, Pittman plans to use his experiences and insight gained to better secure the county's 44 departments or business units and 22,000 employees.
Pittman was given the 2016 Local Government Cybersecurity Leadership and Innovation award by the Center for Digital Government for advancements to the County's information security program, the 2014 Cyber Security Leadership in Local Government award by the State of California and the Office of the Attorney General, and 2012 CISO of the Year award by the Info Security Products Guide.
September 11, 2018. Richard Bejtlich joins Corelight as principal security strategist 
Bejtlich, an early proponent of the open source Bro Network Security Monitor that is at the heart of the Corelight Sensor network visibility tool, will work with the company's executive team to help align product development with enterprise needs. He will also communicate the value of Bro data and network security monitoring for countering adversaries.
"Richard has inspired a generation of defenders through his books, blog posts, presentations, and personal example. Corelight is the network visibility company and Richard is the network visibility guru - so this feels like a perfect match," said Greg Bell, CEO of Corelight, in a press release. "We are thrilled to have him join the Corelight team."
Bejtlich has spent years championing the importance of network security monitoring and the critical role real-time data plays in assessment, detection, and response processes. His first book, The Tao of Network Security Monitoring: Beyond Intrusion Detection (Addison-Wesley Professional, 2004), includes a chapter devoted to Bro and he has also frequently blogged about the technology.
"After years of protecting networks with Bro, joining the Corelight team feels like the natural next step," said Bejtlich in a press release. "Other tools offer glimpses of network visibility, but Bro is like the Hubble telescope. I look forward to working with my new team - many of whom I consider security mentors - to help all organizations harness the power of Bro and Corelight to defend their networks."
Bejtlich was previously Mandiant's CSO when FireEye acquired Mandiant in 2013. Prior to Mandiant, Bejtlich worked as director of incident response at General Electric, where he built and led the 40-member GE Computer Incident Response Team (GE-CIRT).
September 27, 2018: Adnan Dakhwe joins security startup Vera as head of security and compliance
For more than a decade, Dakhwe has built and maintained security, compliance, risk and privacy programs. With a passion for security, technology, innovation and entrepreneurship, he has deep experience in security strategy, risk management, cybersecurity, architecture, product security, governance, business continuity and disaster recovery across cloud, hybrid and on-premise environments.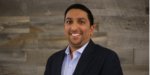 Prior to Vera, Dakhwe served as a manager for MuleSoft's Global Information and Compliance group. Adnan has served is various leadership roles at a Fortune 100 retailer, one of the largest global consulting organization and a marquee healthcare organization. 
For the last six years, Dakhwe has served on the board of directors of ISACA (San Francisco and then Silicon Valley). He is an active advisor of SecureWorld and a researcher for the Cloud Security Alliance. 
September 24, 2018: Santander UK appoints Emma Leith as CISO
In the newly created role, Leith will be responsible for the delivery of security and privacy services across Santander UK, in line with the continued commitment to protect Santander's systems, information and customers from the growing cyber risk.
Leith joins from Barclays International, where she was director of cyber strategy and programme. Prior to this, she was CISO for the Corporate Functions and Commodity Trading Division at BP Oil International and has over 13 years' experience in leading cybersecurity and privacy agendas across a variety of industry sectors including financial services, oil and gas, telecoms and government.
Leith will report to Santander UK COO Michael Harte. "I'm delighted to appoint Emma as Chief Information Security Officer as we continue to build a team delivering innovative products and solutions for our customers and communities that we serve, whilst ensuring information security remains a top priority," said Harte in a press release. "Emma brings extensive knowledge and experience to the team which will prove invaluable in helping us drive forward our security and privacy agendas across Santander UK to ensure our customers' prosper."
"I am delighted to be joining Santander UK. It is well known in the market for creating customer value through innovative solutions and delivering an excellent service," said Leith in a press release. "I look forward to working with the teams both in the UK and across Santander Group to further build on the existing work and ensure we are well placed for the challenges ahead."
September 18, 2018: Chris Betz is CenturyLink's new CSO
Betz will lead the telecommunication company's corporate security, information security and security product development teams. "Customers rely on CenturyLink to help them protect their homes, their businesses and global critical infrastructure," said Aamir Hussain, executive vice president and chief technology officer for CenturyLink. "Chris brings a wealth of knowledge informed by the right mix of experience, from his service in the United States Air Force to overseeing product security for one of the world's foremost brands."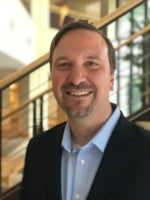 Previously, Betz led security for Apple products and has held leadership roles in information security, security operations and response and security intelligence at Microsoft, CBS Corporation and the National Security Agency (NSA).
September 12, 2018: Michael Montoya named CISO at Digital Realty
Montoya is responsible for overseeing information security technology and programs and managing risks related to confidentiality, integrity and availability of systems and data at Digital Realty, a provider of data center, colocation and interconnection solutions. He reports to Executive Vice President, Operations Erich Sanchack.
"Michael brings a unique combination of operational and strategic expertise to his new role at Digital Realty and we're excited to welcome him to the team," said Sanchack in a press release. "Michael has extensive experience overseeing global, full-spectrum cybersecurity programs, including managing the demanding and complex requirements of hyperscale cloud providers. This experience will prove invaluable as he helps us to ensure our security resources are aligned to drive the success of our customers. "
Montoya has held a number of executive leadership roles in the technology and cloud industries. He most recently served as chief cybersecurity officer at Microsoft, where he led security initiatives and operations for the development and delivery of Microsoft cloud security products and services. Prior to Microsoft, Montoya served as vice president of cloud and managed services at FireEye, where he led cloud-security operations and redesigned the company's global data center infrastructure to improve performance and security. He has also held leadership positions at EMC Corporation, Avanade and INC.
September 5, 2018: Jeffrey Miller joins Kansas City Chiefs as VP of security
Miller will report directly to club President Mark Donovan and will be responsible for developing and managing all safety and security plans and programs for all facets of club operations, including facility security, event day safety, vendor-operated security and traffic procedures, as well as team security. He will also serve as the primary liaison between the club and the National Football League office with regards to all security matters.
"We are excited to add Jeff to our executive team in this new role, and we welcome his family to Chiefs Kingdom," Chiefs President Mark Donovan said in a press release. "Enhancing the fan experience is a constant focus for us and safety and venue security play an important part. Jeff's wealth of experience at the league level combined with international experience on the front lines of law enforcement will undoubtedly help shape safety and security for all fans and all events at Arrowhead Stadium."
"It is a privilege to join one of the most prestigious and storied franchises in the history of the National Football League," Miller said in a press release. "I am honored to become part of the executive leadership team assembled by Mr. Hunt and team President Mark Donovan. I look forward to working with everyone at the Chiefs as well as the tremendous fans that provide such great support to the club. My family and I are excited to become part of the community."
Miller joins the Chiefs with decades of experience in both private security roles and public law enforcement service. In total, Miller spent eight years at the National Football League office in New York, serving first as director of strategic security programs and later as senior vice president and CSO. As CSO at the NFL, Miller led and supervised all aspects of security for the league.
Prior to joining the National Football League, Miller enjoyed a 24-year career in public service with the Pennsylvania State Police Department (1984-2008) across multiple bureaus, sections and divisions.
August 27, 2018: Gary Gagnon returns to MITRE as VP of cyber strategy and CSO
As vice president of cyber strategy, Gagnon is accountable for developing and leading cyber strategy and guiding its execution across MITRE's work program. As CSO, Gagnon is responsible for MITRE's cybersecurity and physical security.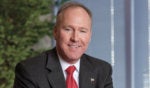 "As the challenges and opportunities in cybersecurity grow in complexity, MITRE's leadership becomes more important to our nation, and I am pleased to welcome Gary back to The MITRE Corporation to direct our efforts," said MITRE President and CEO Jason Providakes in a press release. "Gary's deep mission expertise and leadership working with industry, academia, and government are essential skills to deliver on MITRE's mission to solve problems for a safer world."