The upper ranks of corporate security are seeing a high rate of change as companies try to adapt to the evolving threat landscape. Many companies are hiring a chief security officer (CSO) or chief information security officer (CISO) for the first time to support a deeper commitment to information security.
CSO's Movers & Shakers is where you can keep up with new appointments to senior-level security roles and perhaps gain a little insight into hiring trends. If you have an announcement of your own that you would like us to include here, contact Michael Nadeau, senior editor.
April 10, 2019: Charles Poff joins SailPoint as CISO
Poff will be responsible for the overall security of the products, services, networks and assets at the identity governance solutions provider. He will also join SailPoint's board-level Cybersecurity Committee, which drives the company's cyber risk resiliency across both its technology and its products.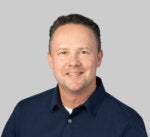 "Securing our company and technology is critical to every aspect of our business, particularly as we grow and scale to meet our customers' evolving security and compliance needs," said Mark McClain, CEO and co-founder of SailPoint, in a press release. "The caliber of expertise and lengthy track record that Charles brings to SailPoint is impressive and we look forward to the impact he will have on the business."
Poff brings more than 20 years of experience in security. He has extensive expertise in building world-class security teams focused on delivering proactive security programs. He joins SailPoint after nearly ten years at HomeAway, Inc., where he led its security program.
"SailPoint is very focused on driving security alignment across the business, a philosophy I strongly believe in," said Poff in a press release. "I am honored to be joining SailPoint where I'll have the opportunity to lead the company into a new chapter of maturity in how we protect our products, systems, data, and ultimately, our customers."
April 5, 2019: SecureLink names Tony Howlett as CISO
Howlett joins the privileged access management vendor's senior leadership team and reports to CEO Joe Devine. "Bringing an industry veteran like Tony aboard is part of an overall plan to accelerate our presence in the cybersecurity space and deepen the already strong connections we have with our customers—particularly those operating in highly regulated industries," said Joe Devine, CEO of SecureLink, in a press release. "Tony will help us refine our development, implementation and support processes and ensure we continue our industry leadership in delivering secure access to third-party vendors."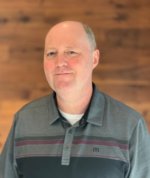 Howlett joins from Codero, where he served as chief technology security and privacy officer. He has also served as CTO for several previous companies, in addition to owning his own cybersecurity consulting company—Network Security Services.
"Coming from an information security and audit background, I have long preached the need for secure third-party access," said Howlett in a press release. "It is absolutely one of the top attack vectors used in new breaches and a focus for security departments at companies of all sizes, especially those in the regulated sectors.".
April 5, 2019: Eddie Schwartz hired as CISO at Block.one
Schwartz will serve as a member of the Block.one Executive Committee. As CISO, he is responsible for the strategy and daily direction of the global cyber security program at Block.one, the publisher of the EOSIO blockchain protocol.
Over an impressive career that spans three decades, Schwartz has held numerous executive leadership positions. Prior to his role as executive vice president of cyber services at DarkMatter, a cyber security and digital transformation company, he was COO for the advertising fraud firm WhiteOps, Inc., VP and global leader for cyber security solutions at Verizon, and VP and CSO for RSA.
"I am elated to be joining a pioneering company like Block.one, which is at the forefront of the information technology landscape," said Schwartz in a press release. "Given the extent to which security is prized in the realm of blockchain, it is all the more important that our company as a blockchain solutions provider uphold this value by ensuring that every aspect of our company's applications and operations are developed and conducted in a safe, secure and risk-appropriate manner."
April 4, 2019: Namely Appoints Andre McGregor as CSO
A cyber security veteran with experience in both the public and private sectors, McGregor brings diverse network, information security and risk management experience to Namely as the company extends its award-winning human resources solution.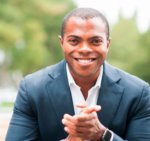 "At Namely, our teams work around the clock to ensure our services seamlessly process billions of dollars of payroll and manage employee benefits for businesses worldwide," said Paul Rogers, Namely's CTO, in a press release. "With that trust comes great responsibility, and Andre brings outstanding security leadership experience to the company as we expand our services while continuing to deliver the confidentiality, availability and integrity our clients have come to expect from Namely."
McGregor previously managed national FBI cyber security investigations and incident response in New York City, and served as the FBI cyber liaison to the United Nations. During his time as head of IT security at Tanium, a San Francisco-based cyber security software company, McGregor also served as technical consultant for the USA Network television series Mr. Robot. He most recently served as co-founder and CSO at ShiftState Security. 
"Namely has developed one of the most resilient security infrastructures of any company in the HR software arena," said McGregor in a press release. "It's an exciting time to join the company as we look to extend upon this solid foundation and further scale the platform in preparation for even more impressive growth."
April 4, 2019: Lewis Huynh is the new CSO at NinjaRMM
Huynh will be responsible for driving the remote monitoring and management vendor's security and data privacy initiatives. "In today's world of growing online threats and privacy concerns, trust is everything. Our MSP partners need their customers to trust that their security and privacy is in good hands, and we have a responsibility to help our partners meet those high standards," said NinjaRMM CEO Salvatore Sferlazza in a press release. "With his deep skill set and extensive security background, Lewis will play a critical role in ensuring our platform continues to be powerful, easy to use, and reliably secure as the company rapidly grows and scales."
"NinjaRMM acknowledges and embraces the responsibility it has to MSP partners and their customers," said Huynh in a press release. "I am looking forward to contributing to the company's vision for providing partners with a game-changing platform that aligns functionality, versatility, and ease-of-use with a laser focus on protecting privacy and data."
Prior to joining NinjaRMM, Huynh worked at OneView Commerce, Inc., as a vice president overseeing governance and compliance, security operations and architecture, as well as cloud IT, DevOps, and database architecture. He has also held multiple cloud architecture and DevOps leadership positions as a director at Oracle, a consultant at Cengage Learning, and a vice president with OwnerIQ.
April 2, 2019: Ben Tesnar promoted to VP, CISO at CNO Financial
Tesnar has served as senior director, enterprise information security since September 2015. In his expanded role, Tesnar will be accountable for security strategy, security operations and security architecture and implementation for CNO. Tesnar will report to Mike Mead, senior vice president and CIO.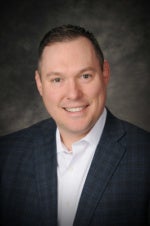 "Since joining CNO in March 2005, Ben has shown tremendous leadership in our security function," said Mead in a press release. "His extensive expertise will allow us to expand the scope of CNO's IT and security team to deliver on its long-term priorities. With more than 15 years of experience in information security and risk management, I am confident that he will continue to help us achieve exceptional results.
Prior to joining CNO, Tesnar held IT positions at CNA Insurance and Ernst & Young. He holds a Bachelor of Business degree in Computer Information Systems (CIS) from Indiana University in Bloomington. Tesnar is a Certified Information Systems Security Professional (CISSP), Certified Information Systems Auditor (CISA), and is Certified in Risk and Information Systems Control (CRISC).
April 1, 2019: AIG appoints Rich Baich as SVP, CISO
Baich will lead the firm's global cybersecurity risk management program. He will work closely with AIG's executive leadership team to drive information security strategy for the company. His responsibilities will include defining information security requirements, implementing industry-leading technology solutions and providing oversight on information security risks associated with the roll-out of new technology platforms and systems. He will report to John Repko, AIG's CIO.
"Rich is a recognized security leader with extensive expertise in information security, risk management, privacy and technology deployment," said Repko in a press release. "His contributions, given his global experience and track record of innovation and business collaboration, will be highly valued as we continue to develop and implement information security strategies designed to enhance the security of AIG and its policy-holders."
"AIG is a global, world-class company that is highly focused on technology, security and innovation," said Baich in a press release. "I look forward to working with John and the global IT team, as well as the business leaders, to help support AIG's business strategies while protecting the company from current and emerging cyber risks."
Baich is joining AIG from Wells Fargo & Company, where he has served as CISO since 2012. He oversaw information security strategy and governance, identity and access management, security engineering, line-of-business engagement, and cyber defense and monitoring. He was previously a principal at Deloitte & Touche LLP, where he led the Global Cyber Threat and Vulnerability Management practice.
March 29, 2019: Lena Smart named MongoDB's first CISO
Smart joins the company to oversee product security efforts at database platform provider MongoDB, which include standards for products and services and educational efforts around security best practices. She will be responsible for growing MongoDB's global security team and evolving the company's security approach to match ever-changing threat vectors in both on premise and cloud database environments. Smart will report to MongoDB CTO and co-founder Eliot Horowitz.
"Security is a top priority at MongoDB, especially as we scale MongoDB Atlas, our global cloud database platform, to more users in more geographies," said Horowitz in a press release. "I'm very excited to be adding Lena, a proven industry leader, as our first CISO to ensure that MongoDB security continues to evolve and improve even as our business continues to grow."
With more than 20 years of cyber security leadership, Smart has a history of building out security teams for global enterprises and is a recognized security industry leader. Before joining MongoDB, she was the global CISO for the international fintech company, Tradeweb. Previously, Smart served as CIO and CSO for the New York Power Authority, where she was responsible for physical and cyber security, overseeing a staff of more than 250.
"I'm excited to be joining at such a critical moment in the company's growth," said Smart in a press release. "As part of that growth, I am very excited to scale our security efforts with an engineering and security team that puts a premium on providing users with industry best security offerings and education."
March 21, 2019: Topia announces Randy Barr as its first CISO
A distinguished IT security expert, Barr will oversee all aspects of data and platform security for global mobility management provider Topia's global operations, from ensuring regulatory compliance to building security measures into the product development process.
"Security is top of mind for companies and employees alike, but for us, the stakes are extremely high. Not only do we want to protect our own company's information, but also the employee data for every company that has entrusted us with their business," said Topia CEO Shawn Farshchi in a press release. "Confidence is a core part of our value proposition.  Having worked with Randy previously, I know he brings the strategic vision and operational execution we need to lead the industry and serve as a model for our customers."
A recognized expert in global SaaS and infrastructure security, Barr was named to ExecRank's list of the Top 100 Security Experts for three consecutive years. A sought-after speaker and visionary in the security industry, Barr brings more than 20 years of IT and leadership experience to Topia, including work in the human capital management industry.