Develop cyber emergency governance arrangements with Emergency Management Victoria, so that risks are better understood and planned for as part of ongoing work to protect government assets and services
Strengthening partnerships across all levels of government and the private sector to share best practice, intelligence and insights
Rationalizing and better coordinating the procurement of proven cyber security services
Developing a workforce plan to attract, develop and retain skilled cyber security public sector workers
Presenting a quarterly cyber security briefing to the Victorian Secretaries Board and the State Crisis and Resilience Committee, so government is better informed of cyber security issues and assessments. 
"John O'Driscoll's extensive experience working across information technology and cyber security make him ideally suited to be Victoria's first Chief Information Security Officer, as we seek to secure government services," said Special Minister of State Gavin Jennings in a press release. 
October 3, 2017: Former Salesforce CSO Brendan O'Connor named ServiceNow security CTO.
O'Connor will lead ServiceNow's efforts to help enterprises rethink security operations and reduce business risk. ServiceNow Security Operations enables customers to connect security and IT teams, respond faster and more efficiently to threats, and get a definitive view of their security posture. O'Connor will help ServiceNow introduce automation to the security response workflow, elevate the role of security teams, and better orchestrate threat response.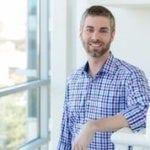 Before joining ServiceNow, O'Connor spent 10 years at Salesforce where he led Salesforce's global information security organization as CSO. Prior to his role as CSO, O'Connor was vice president of product security at Salesforce. He has also worked in the financial services and communications sectors as a vulnerability researcher, security engineer, and privacy advocate. 
"I joined ServiceNow because I want to help enterprises rethink security operations and how they manage risk in the age of cloud computing," said O'Connor in a blog post. "We can provision infrastructure with the press of a button and deploy workloads to the cloud in minutes.  Our security operations need to keep up.  As a former CSO, I am acutely aware of how important it is to respond quickly to new threats and scale security to meet the needs of the business."
September 28, 2017: Societe General appoints French air force general Antoine Creux as CSO
Creux joins Societe Generale in the newly created role to help improve bank's defenses against cyber attacks and to mitigate other risks. Prior to Societe Generale,  Creux spent 38 years with the French Defence Ministry, and he was named Chief Inspector of the Armed Services in 2015. Creux will also serve as a member of the bank's management committee. "In a time of increasing challenges in terms of safety for assets, individuals and information systems, his mission will be to ensure that Societe Generale continues to adopt the most appropriate strategic and operational answers to protect the Group's assets," the bank said in a press release. 
September 27, 2017: Phillip Mazzocco joins Peraton executive team as CSO
Mazzocco is expected to lead Peraton's compliance programs and ensure the safety of its employees, data, and assets. "Phil brings to Peraton more than 20 years of experience providing industrial security for Fortune 500 companies," said Stu Shea, Peraton CEO, in a press release. "He understands full-spectrum security – the complex interplay among such aspects as risk management, crisis management, program security, international operations, training and insider threat."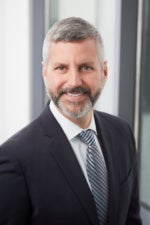 Mazzocco comes to Peraton from Leidos, where he served as vice president, Sector Security, leading security operations across a multi-customer $4 billion portfolio of national security programs. Most recently, he managed the security team fundamental to the multi-billion-dollar modernization of the Defense Healthcare Management Systems for the Department of Defense. He also served on the Board of Directors for the Industrial Security Working Group.
Mazzocco earned his Bachelor of Arts degree in history from the John Carroll University and completed Master of Arts coursework in Central Eurasian studies at Indiana University.
September 21, 2017: McDonald's names Timothy Youngblood CISO 
Youngblood will lead global food service retailer McDonald Corp.'s global information security organization. Reporting to the executive VP of operations, digital and technology, he will work closely with the McDonald's senior leadership team and board of directors to drive information security strategy and operations. Youngblood oversees risk management and brand protection on a global scale for the company.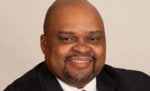 He has 30 years of industry experience ranging from cyber security strategy and operations, product security, IT audit, disaster recovery, risk assessment, and management consulting. Youngblood has served in multiple industries across his career including financial services, healthcare, oil/gas, retail, and manufacturing. 
Prior to McDonald's, Youngblood was the CISO for Kimberly Clark Corp., and was also the CISO for Dell, Inc. Timothy has held leadership roles at KPMG LLP, EDS, and Siemens Medical Services. He serves on the top security boards in the industry and has been recognized as a top ten CISO leader and 100 top global CISO's in the industry. 
"McDonald's is rapidly transforming into the next wave of customer experience and digital platforms," says Youngblood. "The leadership recognizes the importance of maintaining customer loyalty and trust with cyber security and information risk management being critical foundational elements.  I'm proud to lead the organization that supports this for one of the leading brands globally." 
September 21, 2017: James Donnelly appointed CISO of fscom 
As CISO at fscom, which provides regulatory advisory services to UK financial institutions, Donnelly will be responsible for helping clients understand and meet their obligations to protect and uphold the data rights and freedoms of their customers and employees. With the introduction of a second Payment Service Directive (PSD2) in the new year and applications for re-authorization opening in October, Donnelly will also work directly with firms to identify what sensitive payment data they are holding and the sufficiency of their information and technology security.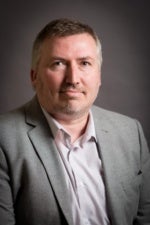 With 13 years' experience as an IT and information security manager, Donnelly is an expert in guiding companies through the process of developing strategic, appropriate, and compliant IT information security management systems. He has had responsibility for both delivering an IT infrastructure and developing and implementing the strategic governance of the technology and information systems in a non-departmental public body. 
Prior to joining fscom, Donnelly was the IT manager for the Consumer Council, where he successfully led the project to implement ITIL best practices to align the IT services with the needs of the organization. He is also a Certified ISO 27001 lead implementer, certified GDPR practitioner and Prince2 project management practitioner. 
"James brings a wealth of expertise to fscom, that we believe will add huge value to our clients in the coming months and years. With GDPR around the corner, James can provide compliance officers with clarity and practical advice to ensure they meet their regulatory and legal obligations," said CEO Jamie Cooke in a press release. 
September 18, 2017: GE Digital promotes Nasrin Rezai to VP and global chief information and product cyber security officer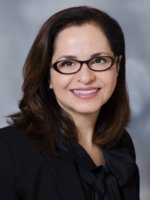 Rezai has held the position of GE chief information security officer since 2016. Previously, Rezai was the global chief information security officer for GE Capital and GE Corporate before moving to her current position. Prior to GE, Rezai worked for twenty years in Technology Risk, Strategy and Operations and senior management roles at State Street Bank, Cisco Systems, and Hewlett Packard Company.
Rezai holds a master's degree in business administration and a bachelor's degree in information technology and computer science. She also holds an executive certification from Harvard and Cambridge.
September 18, 2017: Rob Hopps named OWNZONES Media Network's first CSO
In the newly created role of CSO and senior VP, platform operations, Hopps will oversee all information security, infrastructure and technology operations at OWNZONES, an OTT EntTech company that provides technology and media solutions for the motion picture, television, and digital content creation industries. He is based at the company's headquarters in Beverly Hills, CA.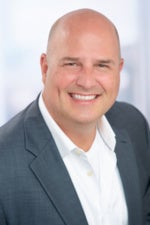 "We are excited to have Rob as our first chief security officer," said Dan Goman, CEO, in a press release. "Rob's newly created role underscores our commitment to protect our clients. OWNZONES will now have stronger oversight over the secure technology used across all of its OTT platforms and ensure the best and most up-to-date security is employed at all times. Rob has extensive experience and knowledge in handling cyber security threats and creating security roadmaps with exceptional organizational leadership and technology management skills."
"I joined OWNZONES to help an incredible dynamic and talented team of software and design experts to execute as well as drive new security initiatives necessary to expand the company's technology offerings," said Hopps in a press release. "In my new role, I look forward to driving operations and strategies that align with Dan's vision and that support and protect OWNZONES' customers and employees as it continues to grow on the leading edge of content and OTT solutions."
Hopps is a technology veteran with over 20 years leading technology operations and strategic initiatives. Most recently, Hopps served as vice president, CISO at the Federal Home Loan Bank of San Francisco. Prior to this, Hopps held information technology positions at Liberty Mutual Group, Safeco Corporation and Pemco Insurance. A graduate of the University of Washington with a B.A. in Business Administration, Hopps is also a Certified Information Systems Security Professional (CISSP).
September 14, 2017: Duck Creek Technologies hires John Germain as CISO
As the company's first CISO, Germain is responsible for the overall strategy, direction, and management of Duck Creek's security programs and cyber-protection initiatives. This includes the security oversight of Duck Creek's On-Demand, mobile, and cloud-enabled services for property and casualty (P&C) insurance companies.
"John's expertise combines technical skill with strategic vision – a combination that we need to safely and efficiently take our growing user base into the future," said Michael Jackowski, CEO of Duck Creek, in a press release. "John will oversee all of our IT security programs, including the navigation of cyber security threats."
With more than 25 years in IT, including 15 years as a security professional, Germain brings the experience necessary to effectively thwart cyber risks and protect the integrity and availability of Duck Creek's intellectual property by anticipating and preventing potential security threats.
"This is a pivotal time for Duck Creek as the company grows and expands across global markets," said Germain in a press release. "I look forward to being part of the company's continued evolution, and implementing security programs that allow us to provide customers and partners with the safest, highest-quality P&C solutions possible."
Prior to joining Duck Creek, Germain served as VP and CISO of IT Infrastructure at Xylem, Inc., an American water technology provider, for nearly 20 years and created critical infrastructure to defend the company from potential security threats. Germain also has been named a Top 100 CISO and a Top 25 Breakaway CISO Leader.
September 7, 2017: Jason Albuquerque is Carousel Industries' first CISO
Albuquerque, who had been the company's director of business systems and operations, will focus on establishing a comprehensive security office as a center of excellence for Carousel Industries, a provider of communication and network technologies, professional and managed services, and cloud solutions. He will also partner with the company's pre-sales engineering team to identify and develop new client engagements in cyber-attack prevention. As CISO, he will lead the assessment, evaluation, prioritization and mitigation of the internal and external security threat to Carousel's services, network infrastructure and business information systems.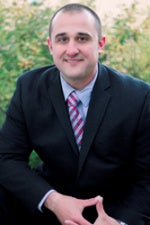 "Jason Albuquerque's appointment to the CISO position at Carousel underscores the growing global importance of this strategic role to enterprises in all industries," said Bill Thompson, Carousel's executive vice president of operations in a press release. "In his new role, Jason is already leading the charge to build an informed organizational culture of cyber security, further positioning Carousel as the vanguard for our customers and creating an unbreakable relationship forged by credibility and trust."
"Globally, cyber-attacks of all types are escalating as more sophisticated tactics are being deployed to elude traditional security controls," said Albuquerque in a press release. "Manufacturers, suppliers, partners and service providers are all under greater scrutiny than ever from their clients and from one another to apply increased governance, improved processes and enabling technologies to reduce and mitigate threats. This dynamic presents interesting challenges as well as significant business opportunities and I look forward to guiding our clients' cyber security initiatives and further expanding our security practice."