The upper ranks of corporate security are seeing a high rate of change as companies try to adapt to the evolving threat landscape. Many companies are hiring a chief security officer (CSO) or chief information security officer (CISO) for the first time to support a deeper commitment to information security.
CSO's Movers & Shakers is where you can keep up with new appointments to senior-level security roles and perhaps gain a little insight into hiring trends. If you have an announcement of your own that you would like us to include here, contact Michael Nadeau, senior editor.
July 11, 2018: F5 names Mary Gardner as CISO
Gardner is responsible for F5 Network's corporate-wide information security management efforts, along with strategic planning, governance and controls. This includes identifying, evaluating, and reporting on F5's overall security performance and posture in alignment with regulatory requirements and evolving industry best practices.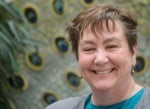 Gardner will also provide strategic input to product development and other teams with respect to F5's current security offerings and technology roadmap, as well as the company's broader cybersecurity and threat research efforts.
"Security is top of mind for any organization, and having a sharp, adaptable leader in place is essential," said Tony Bozzuti, CIO and SVP of information technology at F5, in a press release. "Mary's impressive career to date and knowledge of application security are a testament to the skills, aptitude, and authority she brings to the table. Her perspective will be a valuable asset as F5 expands its security and technology efforts to better support today's multi-cloud environments and modern enterprises' digital transformation efforts."
Gardner joins F5 from Seattle Children's, where she served as CISO. She has also held security leadership positions at Fred Hutchinson Cancer Research Center, Port of Seattle, JPMorgan Chase, and Washington Mutual. Gardner holds a B.S. from Trinity University. She is also a Certified Information Systems Security Professional (CISSP) and member of the Executive Women's Forum.
July 9, 2018: Intel hires Window Snyder as chief software security officer
As chief software security officer, vice president and general manager of the Intel Platform Security Division, Snyder will be responsible for Intel's security product roadmap across all segments. She will work with business group within the company to ensure their objectives are met.
Snyder will engage with the security industry drive partnerships with the operating system and security ecosystem to better understand the growing complexity of attacks, gain insight as to how Intel might differentiate its security capabilities, and take a more customer-centric route to market.
Snyder was most recently CSO for Fastly. Before that, she spent more than five years at Apple working on security and privacy strategy. She was also a founding member at Matasano and a senior security strategist at Microsoft.
"I am looking forward to Window leveraging her experience in the community and bringing further valuable industry insight into Intel's hardware-enabled security solutions," said Doug Fisher, senior vice president and general manager of the Software and Services Group for Intel Corporation, in a blog post.
June 21, 2018: Sovos promotes John Strasser to CSO
Strasser had led Sovos's security practice for more than five years at the global tax software company. As CSO he is responsible for information security, compliance, data privacy and global networking. Strasser's promotion was one of several management appointments that were part of an initiative to advance Sovos' cloud platform, S1, which the company announced earlier this month. The S1 platform was built to help businesses deploy tax solutions anywhere they need them and with any infrastructure strategy through a single, API-enabled platform.
"Tax software used to be something you bought, installed and almost forgot about, but that's not the case anymore. In our customers' business models, they now need modern, connected technology backed by proactive support from people that know how to make the most of it,'" said Laura Handler, head of customer success, in a press release. "Our customer success team was built to take tax software to the next level so our customers are prepared not just for today, but for what comes next."
June 20, 2018: Alan Daines is FactSet's new CISO
Daines will oversee the security organization at FactSet, and analytics, content, and services company. "We are excited to have Alan join FactSet and bring his extensive leadership and expertise to further enhance our cybersecurity program," said Cindy Finkelman, CIO at FactSet, in a press release. "FactSet has been a trusted partner to our clients worldwide for nearly 40 years, and the addition of Alan to our team exemplifies our commitment to building on that strength." 
Daines joins FactSet from Dell Technologies, where he was the CISO and responsible for leading Dell's global cybersecurity organization. During that time, his team helped secure Dell products, protect the enterprise environment, manage cyber risk, and maintain compliance. Most recently, he was responsible for bringing together Dell and EMC's security organizations as part of the largest technology acquisition in history. Daines has more than 20 years of experience in information technology security and infrastructure roles.
June 11, 2018: Matt Stamper named CISO and executive advisor at Evotek
Stamper will guide digital enablement solutions provider Evotek's clients as they develop and mature their cybersecurity programs to address digital risks. Prior to joining Evotek, Stamper was a research director in Gartner's Security and Risk Management practice where he covered security program design, security incident response, security governance, privacy, breach and attack simulation, and security standards and frameworks. Earlier, Stamper was the CISO for U.S. operations and vice president of services at KIO Networks (formerly redIT), an international managed services provider.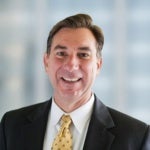 "Cybersecurity has become a top priority for organizations around the globe," said Jeff Klenner, president of Evotek, in a press release. "With Matt's practical experience as a security leader and his time with Gartner as a research director, he has the perfect combination of practice and knowledge to address the most critical security threats our customers face."
Stamper is co-author of the CISO Desk Reference Guide (Volumes 1 and 2) and serves on the board of a number of high-profile organizations including the San Diego chapter of ISACA, the communications sector for the San Diego chapter of InfraGard, and the San Diego Cyber Center of Excellence (CCOE). He is also a member of the San Diego CISO Round Table.
June 6, 2018: BitGo hires Tom Pageler as CSO
Pageler will lead the security team at BitGo, which builds security systems for digital currencies. He will be responsible for security governance and risk management, information security and operations, compliance, and physical security.
"We serve an institutional market that requires stringent security policies and best practices, and we are taking our security posture to an even higher level. To lead this effort, we are excited to announce that Tom Pageler has joined as the Chief Security Officer (CSO) at BitGo," said BitGo CEO Mike Belshe in a blog post.
Prior to BitGo, Pageler was CSO and chief risk officer (CRO) at Neustart. He has also served as CISO and CRO at DocuSign. Pageler has also had security roles at JPMorgan Chase and Visa.
June 6, 2018: CNA names Garrett Williams as senior vice president and chief compliance officer
Williams is responsible for the overall strategic leadership and direction of CNA's Enterprise Compliance Group. He reports to Scott Weber, executive vice president and general counsel. Williams joined CNA from State Farm, where most recently he served as leader of State Farm's Enterprise Compliance and Ethics department, AML/OFAC officer, and chief privacy officer. There, he was responsible for partnering with State Farm's CISO to establish comprehensive information security and privacy governance.
"Garrett's industry experience, compliance expertise, and strong ethical perspective will strengthen CNA's compliance programs and ensure that CNA maintains a proactive and comprehensive approach to compliance," Weber said in a press release.
June 5, 2018: Red Clay hires Michael Pearson as CISO
Pearson will oversee Red Clay's new suite of security solutions - SecureGrid, SecureH2O and SecureGas – to assist electric, water and gas utilities in assessing critical vulnerabilities within their advanced metering infrastructure systems.
Williams has over 25 years of experience in internet technology companies, including roles in product management, business development, marketing and executive leadership. He has extensive experience in multiple information security engineering disciplines including corporate information security leadership and management, measuring and improving organizational productivity, risk assessment, process re-engineering, application and platform controls, cryptography, and network and physical protection. Williams holds patents for the first intrusion prevention service and is a Certified Information Systems Security Professional and a Certified Ethical Hacker.
"We're thrilled to have Mr. Pearson at the helm of this important new offering," said Michael Cocroft, Red Clay's chief strategy officer, in a press release. "Ensuring the security of critical infrastructure requires a proactive, informed approach. We believe Michael Pearson is just the right person to help utilities achieve the level of information security that is now an absolute necessity."
May 25, 2018: Oakland County, Michigan, names Bridget Kravchenko as its first woman CISO
Bridget has impressive qualifications," Oakland County Executive L. Brooks Patterson said in a press release. "We're looking forward to utilizing her expertise to boost Oakland County's information security."
Previously, Kravchenko was the CISO at Federal-Mogul Motorparts, where she led the team responsible for strategic security planning, policy, and procedure. Prior to that, she was the CISO at Meridian Health Plan. She is the chairperson of Michigan InfraGard, a public-private partnership with the FBI dedicated to the protection of the United States and its citizens, critical infrastructure and key resources. She also attended FBI CISO Academy in Quantico, Virginia.
"I'm inspired to serve in the public sector under the leadership of County Executive Patterson and CIO Phil Bertolini," Kravchenko said in a press release. "Oakland County has a national reputation as a technology leader which is what attracted me to this role."
"Information security is one of our highest priorities in the county and we have worked hard to protect the assets with which we are entrusted," Bertolini said in a press release. "Bridget is highly respected and brings a wealth of industry experience which will help Oakland County continue to be a leader in this area."
May 18, 2018: BioConnect hires Courtney Gibson as CTO/CISO
Gibson, the former CISO at OANDA Corporation joins the executive team at this developer of biometric solutions. He will report to CEO and Chairman Rob Douglas. "Courtney is joining our executive team at the right time. We are experiencing significant demand and scale for the BioConnect platform," said Douglas in a press release. "His expertise in cybersecurity, highly regulated environments, building out large-scale financial systems and his deep technical leadership make him a strong fit. Under Courtney's leadership, we will be able to significantly expand our engineering team while staying true to our commitment to data privacy, strong biometric authentication and delivering on large-scale activations for our customers and partners."
"I have long believed that, as an industry, we need to be doing much more to help people secure their everyday lives," said Gibson in a press release. "BioConnect has the technology, people and vision to transform how we manage identity and the risks of fraud and theft. I am very excited to join the BioConnect team, and to help contribute to that journey."
At OANDA, Gibson helped grow the team from a 15-person startup to a 300-person global company processing up to $10 billion a day in global currency transactions. Courtney was also responsible for for the development of both API and web-based products for OANDA's data and analytics business (B2B, SaaS).
May 15, 2018: Andy Sobotta joins Bridgestone Americas as CISO
Sobotta will be based in Nashville and will report to CIO Stefano Mezzabotta with dotted-line reporting to Chris Karbowiak, chief administrative officer, chief risk officer and executive vice President, Bridgestone Americas. He will oversee the protection of the company's IT assets, ensuring robust IT security architecture, operations and compliance throughout the Americas.