10 ways Trusted Identities are used
Ideas for how organizations can use trusted identities across the physical and digital worlds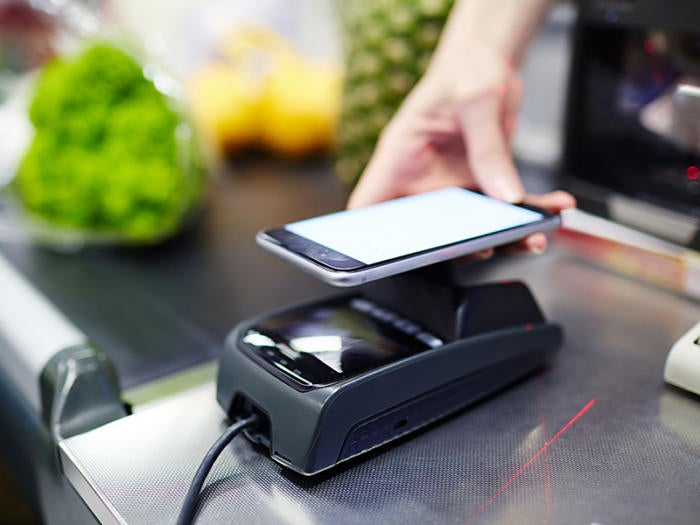 To transform the user experience
Trusted identities turn smartphones into ID cards, keys and computer logon tools that connect users to more applications, on-the-go, than ever before. They give people secure and convenient access to physical and digital places and connect things that can be accurately identified, verified and tracked digitally. Combining security, privacy and convenience, trusted IDs make interactions in the physical and digital worlds more personal, contextual and valuable. Used with today's unified identity and access management systems, they simplify how organizations manage the complete identity life cycle, while extending strong authentication from the desktop to the door and assigning user rights as their roles and privileges change. HID Global shows how Trusted IDs deliver a brand new level of assurance, making it possible for people to transact safely, work productively and travel freely.
To add trust to the cloud
Trusted IDs harness the power of well-established cloud solutions used for IT access management and extend it to physical access and a broad range of IoT applications, as well. They bring together interdependent cloud-based technologies and platforms for business agility, cost management, digital commerce management, and more. The marriage of trusted IDs and the cloud makes it possible to confidently use smartphones for accessing buildings and enterprise applications, while also enabling service-focused models that simplify the printing and encoding of traditional physical ID badges. Trusted IDs with cloud-based authentication add trust to brand protection applications and "proof of presence" scenarios. These scenarios include automating guard tour processes and other applications where users can simply tap a phone to a trusted tag to prove they were there and completed assigned tasks.
To create an Internet of Trusted Things
Trusted IDs help secure, customize and enhance the user experience across industries that are embracing the power of the IoT. By connecting people with things in a trusted IoT ecosystem, trusted IDs simplify and automate building operations, including energy management, booking meeting rooms, auto-configuring audio visual equipment, emergency mustering and much more. Using trusted IDs in smart environments promises to streamline systems for organizations, teams and people. In the not-too-distant future, smart buildings will embed security seamlessly and imperceptibly into the hyper-connected IoT ecosystem for a comprehensive and continuous authentication experience in order to make security a "given" and invisible to the user.
To secure campuses without hampering access
Trusted IDs enable universities to secure their students, faculty, staff and visitors while still allowing them to move freely about the campus. They help administrators do more with less through "one card" solutions that improve end-to-end ID card issuance while supporting emerging secure services and capabilities. Administrators can better manage visitors through solutions that also flag those who either shouldn't be on campus or visitors that need to be handled differently than other guests. Today's solutions are flexible enough to secure doors, campus purchases and checking out library materials. They also enable trusted IDs to be used on mobile phones for students to conveniently access secured areas. Over-the-air provisioning of mobile IDs also delivers a more convenient and real-time solution for administrators on today's increasingly connected campus.
To make the enterprise "Identity-Aware"
Trusted IDs enable organizations to leverage their existing credentials and authentication mechanisms to become more agile, effective and "identity-aware" for today's mobile and distributed workforce. They are employed to open doors and connect users to cloud-based applications and services, and also enable new ways to design, configure and use office spaces. They are used to access parking, find a space and remember it, enter the building, check in and out, print documents, run the audio/video conferencing system, and enjoy the wellness facility while logging workouts. Trusted IDs combined with proximity-based and real-time location services help organizations optimize facility management and operational efficiency by analyzing workforce activity patterns.
To fast-track trusted transportation
Trusted IDs are used with networked access control solutions in railroad, airport, and other mass transit applications. They are used to centrally monitor and secure railroad stations and access points across multiple lines, ranging from station manager offices to equipment and ticketing rooms, staff passageways and other locations. They bring trust to airports when used on federal Transportation Security Administration (TSA) cards and their commercial ID card equivalents as part of higher-security systems that use Public/Private Key Infrastructure (PKI) strong authentication throughout the facility. Trusted IDs can also be used for driver licenses and other citizen IDs on mobile phones to identify passengers during check-in and boarding. Using trusted IDs in vehicle applications helps transportation fleet management systems guarantee only authorized people use corporate vehicles and heavy machinery assets, and they will enable new ways to safeguard students and validate drivers.
To fuel a retail revolution
As shopping moves to new physical and digital channels, trusted IDs give retailers a consistent way to manage and improve service while enhancing security. They give retail floor staff pricing, inventory and other information by simply tapping a smart card to their tablet. They enable fans to enter stadiums with tickets delivered to their smartphones, and to use the same devices for food, drink and other purchases inside. They also can be used for applications that turn posters, smart screens, point-of-purchase displays and other marketing items into real-time digital touch points for a more engaging and interactive retail user experience. For retail loyalty, gaming, sweepstakes and other program display applications, they ensure genuine participants are interacting with bona fide tags for authentic customer engagement and marketing data analytics.
As the antidote to healthcare fraud and security threats
Trusted IDs enable institutions to align healthcare information security and safety in an increasingly challenging environment. They underpin today's seamless identity management experience that simplifies all aspects of the institution's operations, from opening hospital doors, accessing healthcare records and e-prescribing to how doctors and other caregivers interact with patients. Trusted IDs on cards and phones are also used to authenticate remotely to VPNs using mobile devices, comply with the regulatory requirements, and tie smart hospitals and their assets to the IoT. Combined with mobile apps and web applications, trusted IDs can be used for Electronic Visit Verification (EVV) to eliminate billing fraud. In this application, they enable caregivers to simply tap their phones to an RFID tag to record the time, location and delivery of prescribed care.
To solve banking's identity problem
Trusted IDs enable banks to correctly recognize customers across all channels and can be used with biometrics to offer both improved convenience and a higher level of mutual trust. They drive consistency and a better experience across multiple service channels, from faster instant issuance of new or replacement debit and credit cards, to "out-of-band" mobile push capabilities that increase trust and reduce fraud customers' online transactions. At the same time, they simplify the path to regulatory compliance for banks. Trusted IDs will increasingly be used in ways that are contextually aware, continuous and truly seamless, combining multiple biometrics types with mutual authentication, mobile certificates, deep learning and other technologies so that the user is not required to do anything other than "show up" for his or her transaction on the phone, at the bank or teller machine, or online.
To change how citizens and the government interact
Trusted IDs change the way citizens interact with government agencies and systems. Starting with driver licenses, they are moving beyond paper and plastic citizen ID documents to smartphones, with a focus on meeting all policy, privacy, interoperability and security requirements while realizing the full potential of mobile technology. Governments are evaluating ways to leverage trusted IDs onto smartphones in ways that are most convenient for citizens yet cost-efficient for the agencies issuing credentials. Even with the growing popularity of mobile IDs, they will still co-exist with physical IDs and government documents. The benefits of trusted IDs are multiplied when traditional physical ID cards and mobile IDs function in harmony as part of a total multi-factor authentication solution that grants access only after a user successfully presents several separate pieces of evidence.
Copyright © 2017 IDG Communications, Inc.
Next Up: Check out these related slideshows