7 tips for developing a powerful data disaster plan
Don't wait until a disaster strikes to think about a plan.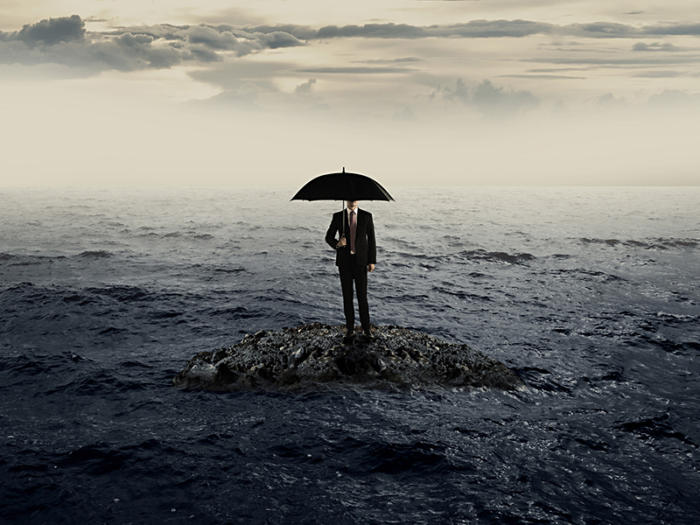 Data disaster
The massive amount of data enterprises deal with today has resulted in them facing many difficult challenges. Among these challenges are not only various types of data disasters themselves, but the difficulties associated with developing a strong plan to deal with and recover from such disasters. These plans need to be able to both recover growing amounts of data from an increasingly larger set of applications, and do so in alignment with service level agreements that meet the needs of their business.
Often there is confusion between the IT and business side on what data actually needs to be recovered, what data needs to be recovered right away, and what data can be recovered later. Combine this with the fact that many enterprises still rely on basic data protection systems and solutions that make it difficult to back up all the data needed by the business, or recover it in the time and manner the business needs.
Commvault has provided the following tips that will help enterprises develop data protection plans that enable enterprises to quickly and affordably recover the data they need if there is a data disaster.
Fail to plan = plan to fail
How organizations react after a data disaster should be clearly articulated in the plan. Enterprises who fail to plan for data disasters will have more elongated, data crisis. By defining clear data recovery service levels that meet the enterprise's business needs you streamline the recovery process while avoiding "overbuilding" and spending too much on unnecessary data protection and recovery solutions.
Plan for different types of data disasters
Though enterprises know the damage that data disasters can cause, they often don't consider all the different types of data disasters that could impact their business. Human error and natural disasters can damage an enterprise's data just as much as hardware failures, software issues or ransomware. In order for businesses to be fully ready to recover from various data disasters, enterprises must develop a plan for all realistic potential data disasters.
The first step in this process is determining how much impact various data disasters would have on the enterprise. Once this is determined, enterprises need to evaluate what type of recovery times they need for each disaster. By knowing what the needed recovery times are you can both ensure the plan is designed to meet this times and keep everyone in the enterprise calm and on schedule if a disaster dodes occur.
Prepare to handle disasters on all infrastructures – including the cloud
More and more companies are computing in cloud environments such as AWS or Azure. With this increase, companies need to prepare to handle data disasters that impact not just their on-premise infrastructure, but their cloud infrastructure as well. If an emergency does arise, it's important employees and enterprises can recover the data they need in the time they need, on whatever infrastructure it resides. Additionally, going hand in hand with the typical benefits to the cloud, some companies are finding that the cloud also proves as an agile, elastic and affordable option for disaster recovery.
Define the service level agreement
Both the IT department and the businesses might think they understand the disaster recovery plan's service-level agreements more than they do, and often what one side thinks is in the plan might not actually be in it. Don't be afraid to have (sometimes awkward) conversations internally to define the service-level agreements and what both sides should expect if a disaster does occur. Often, IT has the resources and ability to deliver, but what the business side expects and thinks it needs is not aligned.
This means that both sides need to collaborate and create a plan that both feel comfortable in signing off on. It is essential for the success of an enterprise during a disaster recovery that both sides be aligned, so employees and businesses operate with minimal stress when a disaster actually occurs.
Remember your data protection employees are human beings
Ensure the data disaster plan accommodates the fact that your employees are human beings, and are going to need to leave work at some point, or simply might not be available. Enterprises need to ensure that more than one person can execute on responsibilities in the data recovery plan, so if the assigned person is not available for whatever reason, the entire recovery plan does not grind to halt.
Enterprises should always have a backup to the backup. Make sure that there are multiple people who understand the SLAs and can make clear decisions if there is a data disaster.
Test your data environments
Having established clear service-level agreements and an inventory of application importance, enterprises then need to test their data recovery plans before a data disaster hits. Not only can testing help ensure the plan works, but it can also reveal new ways to automate data recovery, helping reduce recovery times and data protection costs.
Update your data disaster plans
This is often overlooked, but is an essential step in avoiding data disasters. It's not uncommon for organizations to use technology (and data backup and recovery assumptions) that are five, 10 or even 15 years old. With constant change in technology and digital business needs, it's essential for organizations to test and update their data disaster plans quarterly (or even more often).

With data, application, technology and business needs constantly changing, a disaster plan that was working three months ago could be obsolete now. Not only could the plan not be protecting the data it needs to, but new technologies could be available that could better protect the data, reduce the risk of a data disaster, or accelerate the data recovery time.
RELATED: 8 ingredients of an effective disaster recovery plan
Copyright © 2017 IDG Communications, Inc.
Next Up: Check out these related slideshows