The future of biometrics and IoT
Biometrics can have many more applications beyond gaining entrance to a building.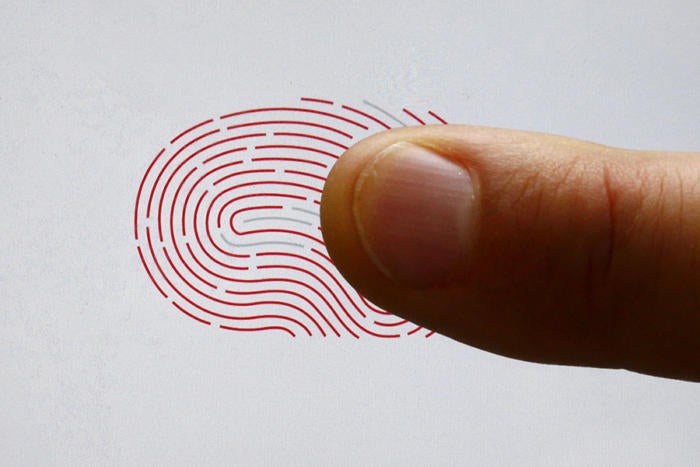 Biometrics in use
Biometrics falls into the third category of security modalities: (1) what we have: e.g. key, RFID card or ID card; (2) what we know: e.g. password, PIN, challenge/response answers like mother's maiden name or first pet; and (3) what we are: e.g. biometrics, such as our fingerprint, face, iris, etc.
Many people are familiar with biometrics as a security measure at airports or police stations, where they often use a fingerprint as a form of identification, but there are many other uses outside of law enforcement. Biometrics, like any modality, is a not a solution to all problems, but is very effective as one of many layers to provide secure yet convenient authentication to complete a transaction.
Jason Chaikin, president of Vkansee, lays out some of the future uses of biometrics. (See related story: Has fraud mets its match?)
Mobile phones/devices
Integrating biometrics into our most personal of devices offers convenience and security. The capacitive fingerprint technology in today's devices has been available for more than a decade, and new technologies are in development to enable other biometric authentication, such as iris scanning. These devices use integrated hardware channels like Apple's Enclave and Qualcomm's TrustZone to provide a secure ecosystem to keep biometric data private, making biometrics one of the most secure way to protect a mobile device.
Banking/ATM
Application of biometrics has proven successful at significantly reducing fraud at ATM and self-serve kiosks. Brazil is an example of widespread application of biometrics reducing fraud at the ATM. Online banking is beginning to use biometric subsystems in mobile devices to access account information and, in some cases, like Chase, even perform cash management without passwords.
College campuses
Sharing, loss and management of dorm key cards is an ongoing challenge to facility managers. Biometrics, primarily fingerprint access control systems, have been employed to improve operations. USC, for example, has deployed fingerprint access control in each of its 14 dorms to manage entrance to residential dorms. Integrating biometrics into student management systems also provides a platform beyond physical access control, such as ID confirmation for test-taking, cafeteria and book shop purchases, attendance to sporting events and varieties of other services.
Vehicles
Keyless cars are becoming a reality with today's fobs that can be in a pocket or RFID "keys" that are coded to the particular vehicle. This creates an opportunity for biometrics to make the driving experience even more hands-free, for both safety and personalization. Volvo and other manufacturers are testing face and eye detection to determine if a driver closes their eyes to sound an alarm. Extending this to identify an authorized driver, manage user preferences like radio and seat position, and set restrictions for maximum speed or distance restrictions is also around the proverbial corner.
Home security
Front and back door locks have remained basically unchanged for hundreds of years. Biometric locks that allow children and family members, along with authorized visitors including contractors and service providers, to enter without keys offers increased convenience and security.
Hospitals/medical facilities
Patient ID is the foundation of medical care and the application of biometrics to retrieve the correct medical records, prescriptions and individual preferences removes opportunities for mistakes, fraud and compliance failure. For example, New York University's Langone Medical Center uses palm biometrics to confirm a patient ID for treatments.
Laundromats
Replacement of coin counting electro-mechanical systems with simple fingerprint readers connected to a single cash machine saves time, money and improves safety by discouraging robbery and theft, particularly in modern apartment complexes, campus and laundromats. Simply touching the fingerprint sensor on a washer or dryer debits the user's account and allows a cashless experience – automating one of life's mundane.
Copyright © 2017 IDG Communications, Inc.
Next Up: Check out these related slideshows