Have you seen her resume? 12 amazing women in security
Female role models for young security newbs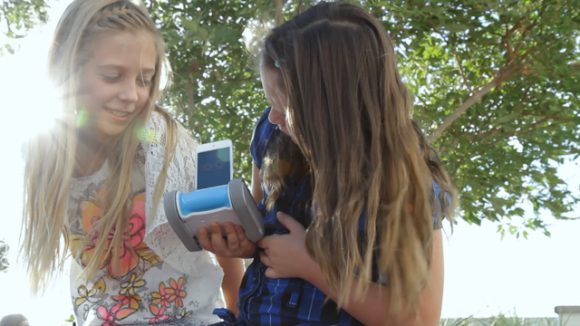 The women of tomorrow
I recently heard a story on NPR reporting that as early as 6 years old, girls start to consider themselves intellectually inferior to men. Well, this blog is for those girls. There are some amazingly intelligent and accomplished women whose leadership and contributions to the security industry are invaluable. Should young girls ever doubt their ability to excel, to equal or even surpass their male peers in ability and intellect, let these women serve as a reminder that there is indeed a place for you in cybersecurity. Whether you are technical, creative, innovative, or articulate, the industry needs you.
Executive director, office of the CISO, Optiv Security
Dawn Marie Hutchinson is not only the executive strategic adviser to corporate business and technology leaders, all risk management and information security managers, but she's also an advocate for empowering women in the workplace. Hutchinson works to remove roadblocks that impede the recruiting, hiring, and promoting of women in the industry. Throughout her career, she has served as head of information security, CISO, and information security and privacy executive adviser.
Female Entrepreneur of the Year
Saryu Nayyar, CEO, Gurucul and author of the recently released Borderless Behavioral Analytics, is a highly regarded expert in information security, identity and access technologies, and security risk management. Leadership is old hat to Nayyar who was also a founding member of Vaau. She's also served in leadership roles at Oracle and Sun Microsystems and held senior positions at IT security practice of Ernst & Young.
Director of GRC
Jadee Hanson brings a wealth of experience to her role as director of governance, risk, and compliance at Code42. Her love of security grew from a computer science internship, which evolved into her profession. Starting off at Deloitte, she went on to work on the security team at Target Corp, building many of their security programs and functions. Hanson holds a CISSP and CISA and is also the founder and CEO of a non-profit called Building Without Borders.
Women reaching HighGround
Anjoo Rai-Marchant, chief customer and technology officer at HighGround, oversees the customer success, product and engineering teams, With her background in technology, client management and finance, Rai-Marchant is a proven leader with 20 years of experience leading IT departments in customer-centric organizations. She has led global organizations in Europe, Asia and the U.S. A Certified Public Accountant (CPA), Rai-Marchant also holds an MBA from the University of Chicago's Booth School of Business. She is a frequent speaker, panelist on issues related to women in leadership and is current president of the Chicago Booth Alumni Club.
No risk with this chief officer
Dana Simberkoff is the chief compliance and risk officer at AvePoint, Inc. responsible for the global compliance team of subject matter experts. She's also responsible for executive-level consulting, as well as pivacy, information security and information assurance, data governance, and compliance. In her role, Simberkoff maintains relationships with executive management and multiple constituencies, both internal and external to the corporation, providing guidance on product directives.
Additionally, Simberkoff serves on the Education Advisory Board for the International Association of Privacy Professionals (IAPP). She holds a BA from Dartmouth College and a JD from Suffolk University Law School. 
The security trio at Flashpoint
From left to right, Allison Nixon, Jennifer Leggio and Alex Kassirer, represent just a few of the amazing women at Flashpoint.
Nixon is the director of security research. She has been a background source for numerous investigations and articles that focus on the post-breach issue of "who dunnit?". She performs original threat research and specializes in attribution, cybercrime attribution, criminal communities, and answering questions that people have not yet thought to ask.
Leggio, CMO, has spent almost 20 years building go-to-market strategies,while defining new markets or disrupting established ones to help shape the security industry. She's previously held senior leadership roles at Digital Shadows, Cisco, Sourcefire, and Fortinet, and started her tech career at a public relations agency where she took several security startups from stealth to market. She co-operates the Security Bloggers Network and is also the founder of the Security Twits (@securitytwits)
Kassirer is unbelievably amazing. So much so that she'll have a new blog post dedicated to her later this week. She is a senior counterterrorism analyst at Flashpoint and on-air analyst for NBC. She has assisted law enforcement and intelligence agencies in terrorism investigations and prosecutions, and consults private sector organizations on both physical and cyber security. 
Working her way up
Tal Herman is a lead product manager for all things identity at OneLogin focusing on core identity and security features with emphasis on usability, simplicity and functionality. Herman spent 10 years building and helping enterprise customers deploy various identity and governance tools on premise and in the cloud. She formerly served as a senior application security analyst and product manager for CA Technologies in New York.
Director of information security, Newsroom at The New York Times
Runa Sandvik is a privacy and security researcher, working at the intersection of technology, law and policy. She teaches digital security to journalists and helps media organizations improve their security posture. She is also a technical adviser to the Freedom of the Press Foundation and a member of the review board for Black Hat Europe.
Industrial cyber security executive and entrepreneur
Galina Antova is co-founder of Claroty. The company was conceived to secure and optimize OT networks that run the world's most critical infrastructures. It's also worth noting that Claroty is a finalist at the Innovation Sandbox at this year's RSA Conference. They were the only ICS cyber company selected. Antova has also served as global head of industrial security services at SIEMENS.
Public policy on a global scale
Chief Privacy Officer and Global Executive of Privacy and Public Policy, Acxiom and LiveRamp, Sheila Colclasure has worked for nearly two decades to help develop effective public policy, establish industry best practices and achieve maximum harmonization of information policy across the world. With extensive knowledge of laws governing the collection and use of information worldwide, she is sought out by policy makers, regulators and government agencies for her views on the ethical use of data.
Colclasure's work extends far beyond that, though. In all her spare time, she also functions as corporate liaison to several industry standards-setting groups and research and policy development groups including the Information Accountability Foundation, Future of Privacy Forum, Center for Information Policy Leadership, Digital Advertising Alliance, Email Sender Provider Coalition, Mobile Marketing Association and Coalition for Sensible Public Record Access.
Copyright © 2017 IDG Communications, Inc.
Next Up: Check out these related slideshows