Best small to midsized cities to land a cybersecurity job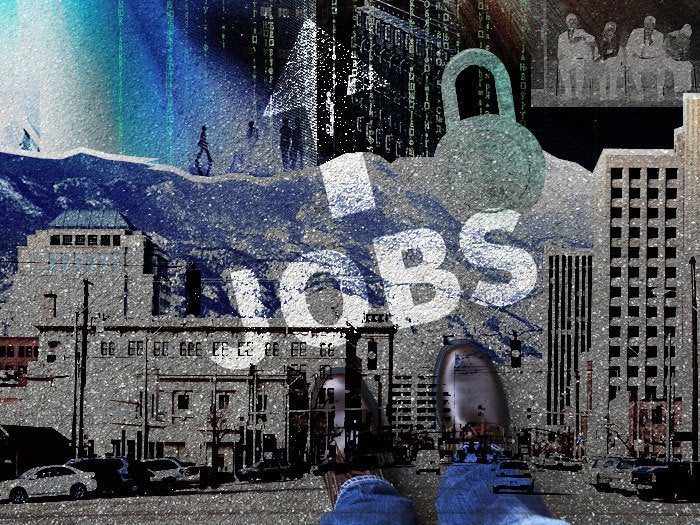 Looking for a change of scenery in 2017?
While cybersecurity positions are plentiful in most major cities, thousands of cyber positions at all levels are waiting to be filled in less populated and often more scenic locales – and most offer a lower cost of living.
Although larger corporations usually post the most job openings, "you're most likely to find that you're working at a smaller company" in these smaller cities, says Tim Herbert, senior vice president of research and market intelligence at CompTIA, the Computing Technology Industry Association. But the tradeoff will be broader responsibilities and more experience, he adds. "In smaller companies you take on more responsibilities with less specialization than in a large enterprise where roles are very well-defined."
These are the best small to midsized cities for landing a job in the security sector, according to CyberSeek, a new data-driven heat map from CompTIA that provides real-time insight on the cybersecurity job market.
Colorado Springs, Colo.
About an hour drive south of Denver, Colorado Springs sits near the base of Pikes Peak at the eastern edge of the southern Rocky Mountains, making it a popular home for hikers and nature enthusiasts. But it's not all wilderness – Colorado Springs is the second most populated city in the state, with several defense contractors fueling job growth. Top employers posting cybersecurity job openings include General Dynamics, Lockheed Martin, Raytheon, Oracle and Harris Corp.
Huntsville, Ala.
Known as the Rocket City, Huntsville is home to the U.S. Space and Rocket Center, NASA's Marshall Space Flight Center and the Army's Aviation and Missile Command. The city also preserves its 19th century roots with four historic districts that reflect its heritage during the American Civil War. Top employers posting cybersecurity job openings in November include MacAulay-Brown Inc., SAIC, Northrop Grumman, General Dynamics and Booz Allen Hamilton.
Omaha-Council Bluffs, Neb.-Iowa
The eight state-straddling counties that make up the Omaha-Council Bluff metro area has just over 900,000 residents, but per capita it boasts 50 percent more Fortune 500 companies than New York City, almost twice as many as Chicago, Dallas or Denver, and about four times more than Kansas City and Los Angeles. Top employers posting cybersecurity job openings in November include Bank of the West, Hewlett-Packard, Oracle, Catholic Health Initiatives and Mutual of Omaha Company.
Des Moines, Iowa
Home to a thriving downtown, college football rivalries, craft beers and plenty of farmers' markets, Des Moines is seeing a spike in demand for cybersecurity professionals in financial services, insurance and healthcare industries. Top employers posting cybersecurity jobs in November include Wells Fargo, Principal Financial Group, Catholic Health Initiatives, American Express and General Dynamics.
Sierra Vista-Douglas, Ariz.
Located 75 miles southeast of Tucson and surrounded by mountains, Sierra Vista-Douglas is actively working with its community to become a cyber hub. Fort Huachuca, for instance, is home to the U.S. Army Intelligence Center and the U.S. Army Network Enterprise Technology Command (NETCOM) 9th Army Signal Command. Not surprisingly, several aerospace and defense contractors are located there, as well. Top employers posting cybersecurity job openings in November include General Dynamics, Booz Allen Hamilton, Sotera Defense Solutions, ManTech International and NCI Information Systems.
Copyright © 2016 IDG Communications, Inc.
Next Up: Check out these related slideshows