Corporate mobile infrastructures continue to grow, with both company-issued and employee-owned devices playing a key role in supporting business processes. Enterprise mobility management (EMM) suites are often the way enterprises manage these increasingly complex environments.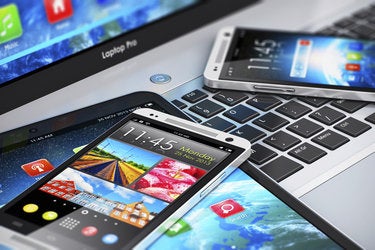 The worldwide market for EMM products is forecast to grow to more than $4.5 billion by the end of 2020, according to technology research firm Radicati Group, versus an estimated $1.8 billion in 2016. That represents an average annual growth rate of 27% in the next four years.
(Editor's note: If you register for this story, you'll also have free access to a comparison of 11 products, with features and functions in 10 different categories.)
EMM provides companies with ways to secure their mobile infrastructure, as well as to control device policies and manage mobile apps, content, networks and service. The platforms have been around for a while; some might know them as mobile device management (MDM) suites. But those suites have matured and adopted new features, and industry analysts say EMM has now reached the point where it's the go-to method.
EMM also plays a role in overseeing expenses related to communications services, mobile policies and identity management.
Of these jobs, "content and applications are probably most important in a mobile environment, assuming the identity component is in place across the organization," says Craig Mathias, principal at Farpoint Group, a research firm that specializes in wireless and mobile technologies and services.