How to combat new college grads' lack of security awareness
Millennials bring in poor security habits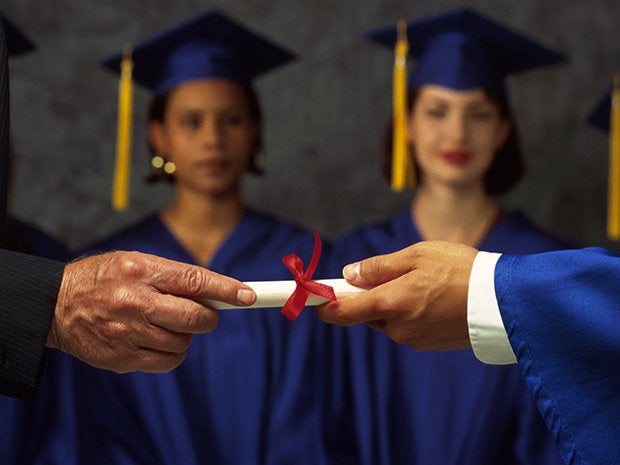 Welcome to the working world
New graduates aren't just bringing their skills and experience to the workplace – they're also bringing poor cybersecurity habits. Recent studies have shown Millennials are generally indifferent about data security. With many new grads choosing to use applications and devices that have not been approved by corporate IT, there is no easy way to monitor usage to ensure data remains secure.
Here are 10 tips from David Meyer of OneLogin, an identity access management company, to help companies to be aware of when hiring new employees.
Mindful social media sharing
New graduates are entering the workforce with a public approach to sharing information. Whether it's sharing exclusive information or clicking on malicious links and ads, it's crucial that new hires understand how their social media habits can affect their professional reputation and the reputation of the company as a whole.
Guard against phishing and vishing scams
One of the most popular ways for cybercriminals to steal data is through phishing and vishing scams. Hackers will send emails or make phone calls impersonating the CEO or coworker of an employee in order to gain access to usernames, passwords and credit card information. Employees should beware of opening suspicious emails and accepting phone calls from unknown numbers. The best way to educate new graduates on phishing and vishing scams is to help them understand how their CEO and colleagues typically communicate, whether it's by phone, email or messaging apps.
Keep track of company devices
Company data is often stolen from lost or misplaced hardware. Human resource and IT executives must train employees on how to protect company laptops, mobile devices and other hardware. Whether employees are hopping in a taxi or working from a coffee shop, they need to know how to keep track of company hardware in public spaces.
Understand "shadow IT"
Many recent college graduates will not only be bringing their new skills to the workforce, they will also be bringing their own preferred private messaging apps, digital notebooks and file sharing services. Shadow IT, or using apps unauthorized by the IT department, can weaken internal network security. The IT department should educate new hires on which apps are approved to ensure compliance.
Understand risks of open office spaces
The traditional closed, cubicle office space has been long forgotten by the modern enterprise. While new, open floor plans allow for seamless communication, they lack privacy. With clients and visitors frequently coming into the office, employees need to learn how to maintain privacy in an open work environment. Employers should teach new hires to use privacy screens and close their devices when they walk away from their desks.
Collaboration of HR and IT
Cybersecurity training should be the responsibility of HR and IT executives. By giving security responsibilities to both HR and IT, employers can be assured that recent graduates are getting the training they need to keep company data safe.
Cybersecurity training beyond onboarding
Security training isn't just a one and done deal. Employers should implement a second round of cybersecurity training thirty days after on-boarding. This second training session should review best practices and discuss any concerns that have come up in the first 30 days of employment.
Copyright © 2016 IDG Communications, Inc.
Next Up: Check out these related slideshows