7 steps to hurricane-ready disaster recovery
When the winds start to howl, hopefully you can take solace that your data is safely backed up many miles away.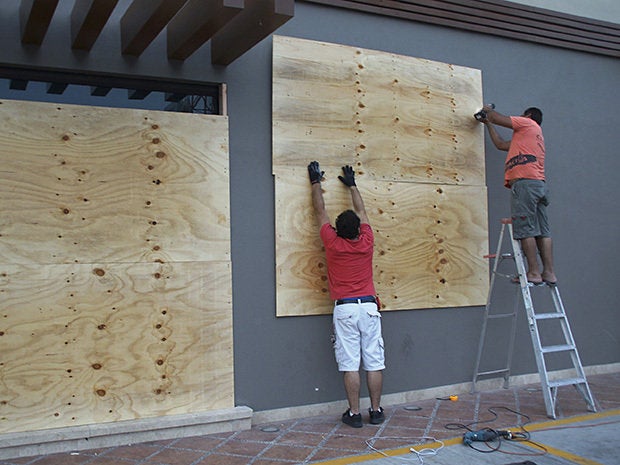 Batten down the hatches
Hurricanes leave whole states, even entire regions of the country, boarding up windows, piling sand bags, and evacuating homes and businesses. So if your data is backed up to another section of your city, it's probably not safe. Copy your data to an area that seldom sees hurricanes and has few natural disaster threats. Sungard AS provides the following seven disaster recovery (DR) tactics to put your data on even safer ground.
Brush up on recovery plans and processes
Having a copy of your data safely stored off-site is only the first step. You need to ensure you have a plan and procedures in place to recover your business in case of emergency. Make sure your recovery procedures are current and that everybody understands what they need to do. That includes not only your team members but also your vendors and service providers.
Plan to test, or plan to fail
All those fire drills in elementary school were hugely important. They helped teachers and students develop a sort of "muscle memory" for what to do if a fire broke out. The same holds true for disaster prep. When a hurricane is bearing down is no time to learn that employees are confused about disaster processes and systems. Test your plan at least twice a year to ensure that everyone knows exactly what they are supposed to do and that any IT issues can be ironed out before it's too late.
Determine application hierarchy
Not everything is mission-critical, and application tiering can help you prioritize. Which applications are critical to your business and which can you do without for a few days? For some, that mission-critical app is email, while for others it might be an e-commerce system. Prioritizing applications ensures the right systems are available when disaster strikes.
Map your assets and relationships
Do you know for certain what applications run on which servers? Before hurricane season, go through and perform an application dependency mapping so you know exactly which servers are running which applications. Oftentimes applications run across many servers, and if they're mission-critical to your business, you'll need to know exactly which servers should be ready to go at a second site.
Adjust your back-up frequency
Pay attention to how frequently your data is replicated. If the hurricane hits on the 13th, and your latest copy was created on the 1st, you are losing nearly two weeks of data. Best practices suggest daily out-of-region replication for your backups, and even more frequently for your tier one applications.
Consider managed recovery
The concept of managed recovery programs was born out of hurricane-type events, when airports and roads were made impassable for weeks. Hurricanes are so widespread that your team may not be able to get out to the remote site. A DR service provider could handle recovery at the remote site, while you and your team concentrate on the primary site, whether you have to patch a hole in the roof, restore electricity, or communicate with employees evacuated out of state.
Consider the cloud in your recovery plans
The cloud is impacting everything in business, and that includes disaster recovery. Cloud-based recovery solutions offer both flexibility and reduced costs. Having a remote site is expensive, and being able to virtualize your environment and run it on a shared server can save money. The ease of data replication across the network also means that you can keep your data far more up-to-date and speed your time to recovery.
On the other hand, not every application is built to run in the cloud. Make sure that your disaster-recovery plans cover cloud-based applications as well as those applications that need to run on physical servers.
Copyright © 2016 IDG Communications, Inc.
Next Up: Check out these related slideshows