Security tech company employees are stingy in contributing to Presidential race
Other companies in the tech sector open their wallets to the candidates' campaigns.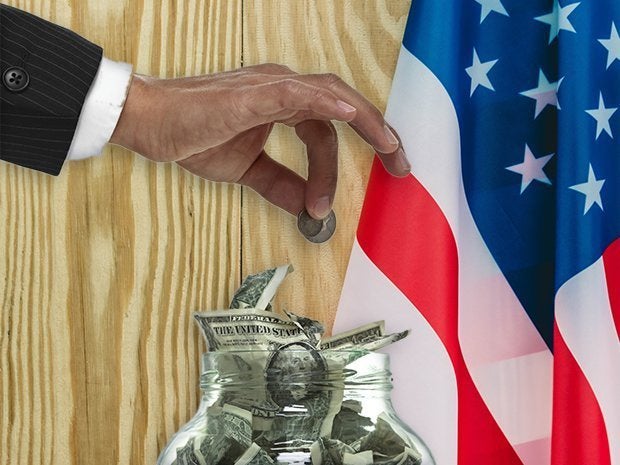 Financial support
The campaign finance reports filed with the Federal Elections Commission reveal that employees from security technology companies have not been feeling charitable toward either political party's candidates. CSO reviewed the filings of the two leading candidates of the Republican and Democratic parties along with former HP chief Carly Fiorina. With hundreds of thousands of dollars floating to candidates from general technology company employees, only workers from seven security companies are listed. See a full list of technology companies.
NOTE: Cybersecurity expert and Presidential candidate John McAfee was not listed on the FEC web site.
Bernie Sanders
The Democratic senator from Vermont was able to collect $2,413 from employees who said in their filings they worked for a security technology company. Those contributions include money from employees of the following companies: Palo Alto Networks ($1,513), Symantec ($650) and ProofPoint ($250).
Hillary Clinton
Employees at FireEye ponied up a large amount for this list with a total of $8,100. This amount pushes Clinton far ahead of the other four candidates reviewed for this story. Palo Alto employees also contributed $300 to Clinton's campaign.
Donald Trump
Donald Trump has not seen much love from the tech community. And the security sector is no different by receiving only $250 from employees at Securitas.
Ben Carson
Ben Carson has only received funds from ProofPoint employees in the amount of $575.
Carly Fiorina
The former HP CEO gained $1,000 from employees of Symantec along with another $125 from RSA Security employees.
Copyright © 2015 IDG Communications, Inc.
Next Up: Check out these related slideshows