Money on the mind of security pros
Survey shows that security professionals are worried about financial stability, keeping up with technology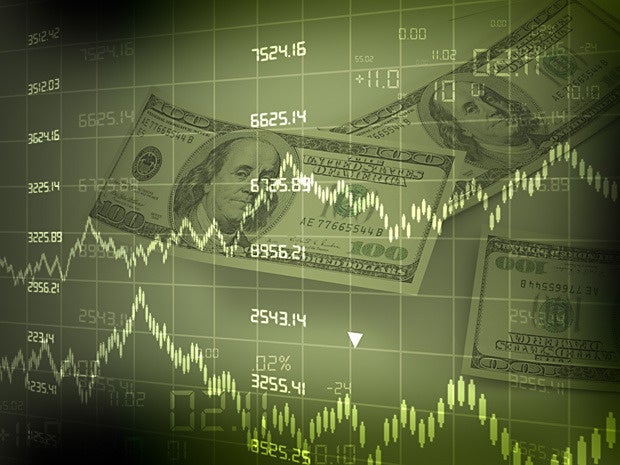 Money on the mind of security pros
In Computerworld's recent salary survey, it laid out what information security professionals are worried about and what is the state of their salaries and total compensation. Here are some highlights of what security professionals had to say.
Chief Security Officer
Of the CSOs in this survey, they saw a 6.7% total compensation increase from 2014.
What types of IT skills do you expect your org will hire in the next 12 months?
Of the 952 who responded, 41% said their organization will likely be hiring someone with an application background. That was followed up with 35% indicating someone with help desk experience will be hired in the next year. Security ranked fourth in this list.
How long have you been in the IT profession?
It was impressive to see the average number of years the survey respondents had been in the IT profession was 18 years. Of the 4,863 surveyed, 30% of those have been in the IT profession more than 25 years. On the flip side, 60% of those have been at the same company for only less than 10 years.
How many have IT certifications?
Fifty-seven percent of the almost 5,000 people surveyed have at least one IT certification. However, 46% said having an IT certification did not help them get a job (13% said weren't sure).
Do they feel financially they have done better in the past two years?
When asked if in the past two years have they gained ground financially, stayed flat or lost ground, it was pretty close for all three answers. With 39% of the vote, the winner (if you can call it that) was that their pay stayed flat.
What matters most to them about their job?
Base pay and job stablity were at the top of the answers in what is really important to employees. Down near the bottom was stock options and organization reputation.
Information security manager
The overall average total compensation of Information security managers showed a 5.3% increase from the previous year. This job was defined as someone who manages professionals in the maintenance of systems to protect data from unauthorized users. Identifies, reports and resolves security violations. Provides security input into development projects for new systems, networks and products. Responsible for maintenance of information security policies and procedures, building a secure infrastructure, responding to incidents, conducting investigations and carrying out periodic reviews to verify levels of compliance with the Information Security Standards.
How secure do you feel in your position?
Sixty-two percent of those who voted are very secure in their position. Only 10% felt their job laid in the balance.
How stressful is your job?
Forty-seven percent say their job is stressful while 13% don't believe they face much stress in their job.
How satisified are you with your decision to pursue a career in IT?
A whopping 84% of the respondents feel they have made the right move in choosing to work in IT.
What is the biggest concern you have about your career?
In trying to always remain relevant to your company, the respondents said their biggest concern was keeping skills up-to-date/being valuable to employer. This was followed by a worry that their salary would be stagnant.
What is your job search status?
Almost half said they were not looking for a job while another 32% were only passively looking.
What factors most influence job change?
Is your org outsourcing some of its IT jobs?
Outsourcing is always a hot-button issue and this survey is no different. Forty-seven percent said their company does outsource some part of the business. The companies who do not outsource any services were close behind (44%).
Information security specialist
The information security specialists surveyed saw on average a 3.5% increase in total compensation from 2014. These jobs include maintaining systems to protect data from unauthorized users. Identifies, reports and resolves security violations.
What is the biggest challenge facing IT workers?
The biggest challenge facing IT workers is keeping up with technology advancements. Two interesting answers not far behind in the survey were undervaluing older workers and IT talent shortage.
Go to see the entire survey.
Copyright © 2015 IDG Communications, Inc.
Next Up: Check out these related slideshows