7 security luminaries lost in 2013
We lost several pioneers and activists in the field of security, risk and privacy in 2013. In this slideshow, we look back at the people the industry said goodbye to this year.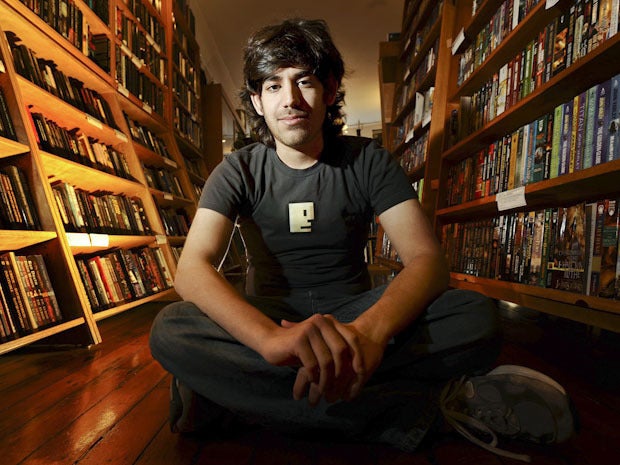 Aaron Swartz, 26
A well-known internet activist, hacker and all-around genius, Swartz took his life in January 2013 after a drawn-out legal battle that began in 2011 when he was arrested by police for breaking and entering at MIT and downloading a large number of academic files from JSTOR. 
Among some of the many accomplishments Swartz can count in his short life were the development of the web feed format RSS, the organization Creative Commons, and the social news site Reddit.
Dennis Moran, 30
A hacker who went by the alias "Coolio," Moran gained notoriety over a decade ago for several denial of service attacks that temporarily took down internet sites such as Amazon, Ebay and RSA.
Moran died from a heroin overdose in April 2013.
James Massey, 79
A reknowned cryptographer and information theorist, Massey died in June after a battle with cancer. He is known for the application of the Berlekamp-Massey algorithm to linear codes, the design of block ciphers IDEA and SAFER, and the Massey-Omura cryptosystem.
Over the course of his career he helped to co-found two companies – Codex Corporation (later a division of Motorola) and Cylink Corporation. 
Mavis Batey, 92
An English code-breaker in World War II, Batey was recruited to work at Bletchley Park, the headquarters for Allied forces secret project, known as Enigma, with a mission to break Axis communication codes.
Among her accomplishments, those she worked with said her code breaking was instrumental in the success of D-Day for Allied forces.
Peter Szor, 43
Peter Szor was a pioneer in the field of antivirus and spent the bulk of his career working for McAfee developing AV solutions and was the author of several books on the topic.
Willis Ware, 93
A computer and privacy pioneer, Willis was also involved in World War II and worked for the Hazeltine Corp. on classified military projects before moving on to work in the aviation industry for several years, assisting the industry with the transition to early computers.
Ware then worked for many years at RAND, where he led an early Pentagon study exploring computer security and was tapped by U.S. government officials to lead a committee to address "personal privacy" in the computer era. Some of its policy recommendations were adopted in the Privacy Act of 1974.
Barnaby Jack, 35
The security community was shocked in July to learn that Barnaby Jack, who worked by day as director of embedded security research at IOActive, had died - just weeks before he was scheduled to give a talk at Black Hat about hacking heart implants.
Jack was a hacker and security researcher well-known in the community and made headlines in 2010 for his Black Hat demonstration on "jackpotting," an attack that causes ATMs to spit out cash.
Copyright © 2013 IDG Communications, Inc.
Next Up: Check out these related slideshows