The upper ranks of corporate security are seeing a high rate of change as companies try to adapt to the evolving threat landscape. Many companies are hiring a chief security officer (CSO) or chief information security officer (CISO) for the first time to support a deeper commitment to information security.
CSO's Movers & Shakers is where you can keep up with new senior level security executive appointments and perhaps gain a little insight into hiring trends. If you have an announcement of your own that you would like us to include here, contact Michael Nadeau, senior editor.
July 19, 2017: Managed security provider MKACyber names Mark G. Hall as director, operational risk and compliance
Hall joins MKACyber, a managed security services provider (MSSP) and security consulting firm, to help its customers align their cyber defenses against identified threats and risks to their business operations and high value data and systems. He brings over 30 years of experience in information assurance and cybersecurity working for both the public and private sector.
Prior to joining MKACyber, Hall worked as an independent consultant and senior partner with the Cyber Security Consulting Group. He also served as vice president, cyber security engineering at Decisive Analytics Corporation. Hall also spent nearly 25 years in the intelligence community and later the Department of Defense (Office of the Secretary of Defense)
"Mark is a seasoned cybersecurity professional. He brings unique insights to our customers' cyber defense requirements. His previous work on a variety of IA initiatives and programs, as well as the enforcement and compliance with policy and security protocols that he supported, made him perfect for this position," said MKACyber found and CEO Mischel Kwon in a press release.
July 19, 2017: Proofpoint adds Capital One CISO Michael Johnson to its board of directors
Cybersecurity company Proofpoint, Inc., named Johnson as an independent director for the company effective July 18. He is currently senior vice president and chief information security officer (CISO) of Capital One Financial Corporation. Prior to this role, he served as the chief information officer for the U.S. Department of Energy overseeing cybersecurity, cyber enterprise integration, enterprise information resources management, cyber supply chain risk management and headquarters information technology operations.
"We are pleased to welcome Michael to Proofpoint's Board of Directors," said Eric Hahn, Proofpoint founder and chairman of the board in a press release. "He brings exceptional information security and risk management knowledge to the position that will further enhance our ability to maintain our momentum and grow market share as we protect more than fifty percent of the Fortune 100 from advanced threats and compliance risks." 
July 18, 2017: Randy James to lead ICF's cybersecurity and resilience business
Global consulting and technology services provider ICF named James senior vice president and division lead for the company's enterprise cybersecurity and resilience (ECR) practice. The company expects James to leverage his extensive experience in cyber consulting, engineering and operations to accelerate ICF's current strategy of helping to protect organizations against rising cyber threats without disrupting innovation and growth.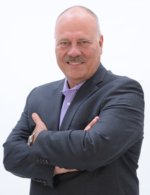 James has over 30 years of experience in information technology, critical infrastructure protection and professional services. He most recently served as vice president of cyber at SAIC and also served as CISO at CSC Government Solutions.
"Randy is one of the nation's most respected cybersecurity and resilience leaders and is an incredible addition to the ICF team," said Ellen Glover, executive vice president of transformation and resilience solutions at ICF in a press release. "I look forward to working with Randy to keep our clients ahead of the curve with the best technologies, strategies and tools to address the increasing sophistication and frequency of cyber attacks."
"I am honored to join a team that is leading the next generation of cyber defense," said James in a press release. "I am eager to build upon the company's extensive experience and solid foundation in solving complex cybersecurity challenges."
July 11, 2017: Former federal CISO Gregory Touhill heads new Cyxtera division
In 2016, President Barack Obama appointed Brigadier General Gregory J. Touhill as the nation's first federal chief information security officer (CISO). Now he brings his considerable cybersecurity experience to secure infrastructure provider Cyxtera Technologies as president of the newly formed Cyxtera Federal Group (CFG). CFG will offer Cyxtera's data center services and cybersecurity capabilities to federal agencies and departments.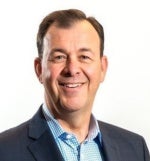 As the federal CISO, Touhill he was responsible for ensuring that the proper set of digital security policies, strategies and practices were adopted across all government agencies. "We are excited to announce the further expansion of Cyxtera's business with the launch of Cyxtera Federal Group, and we could not have found a finer leader than Greg Touhill to head this endeavor," said Manuel D. Medina, CEO of Cyxtera. "There is truly no one better to lead this business than Greg, who is one of our country's premier cybersecurity experts. His experience as the first federal CISO of the United States will be invaluable to our company and our government customers." 
Touhill is expected to help CFG will support agencies across the federal government with a portfolio of secure infrastructure solutions delivered from a global footprint of data centers, including six in the Washington, D.C. metropolitan area where the division will be based. 
"Cyxtera's technology and capabilities are among the most innovative and effective in the marketplace, and it is an honor to join their world-class team," said Touhill in a press release. "I have spent my entire professional career defending our country, and I'm looking forward to joining the private sector to help create efficient, effective and secure solutions to protect the federal government's critical information systems, on which our citizens and institutions rely.  With cyberattacks on the rise in frequency and severity, it is more important now than ever that we effectively secure our systems, networks and data." 
Touhill is a retired U.S. Air Force officer and combat veteran who served in several commands around the world including U.S. Transportation, Central, and Strategic Commands. He also led the creation of the Air Force's cyberspace operations training programs. He is a sought-after speaker and author within the information technology industry, where he is best-known for his "Cybersecurity for Executives: A Practical Guide," which is used widely at colleges and universities across the country. 
July 11, 2017: Databricks hires David Cook as CISO to lead cloud and data security efforts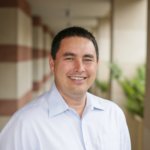 Citing rapid growth of its Unified Analytics Platform as a factor, Databricks, brought Cook on board as chief information security officer (CISO) to "evolve Databricks' already significant investment and leadership in cloud and data security," according to a press release.
Prior to joining Databricks, Cook served as the chief security officer (CSO) for Jive Software, where he was responsible for Jive's physical and logical security of personnel, physical assets and information assets, including IT, product, and cloud, leading Jive's corporate security strategy and programs. In addition to being Jive's CSO, Cook ran Technical Operations for Jive's Cloud platform. Before Jive, Cook held a director of security roles at Blue Coat Systems and Jasper Wireless where he ran the organization's corporate and product security programs. 
"The opportunity to join Databricks, already a leader in cloud and data security, and to be a part of an innovative and talented team was a no brainer," said Cook in a press release. "It's not only an incredible opportunity, but now my responsibility to build a security platform that will be the gold standard for enterprise cloud security."
June 29, 2017: Yassir Abousselham named CSO for identity solution provider Okta
A former Google executive, Abousselham brings nearly 20 years of experience leading security teams to Okta. Most recently, he was the CISO for SoFi, where he built the company's information security and privacy program. Abousselham will report directly to Okta's CEO, Todd McKinnon.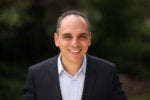 Abousselham will be responsible for setting and meeting security standards for both Okta and its products. "Security is increasingly top of mind for organizations around the globe. We've always been committed to achieving the highest level of security standards for both our business and our customers," said McKinnon in a press release. "We needed an experienced security executive with a successful track record of building security teams, driving secure product development, managing technology risk and achieving regulatory compliance to lead that initiative. Yassir fits that bill exactly."
"Businesses are under attack like never before and such attacks will only continue to intensify in sophistication and regularity. As organizations everywhere continue to move to the cloud and adopt best-of-breed technologies, traditional security tools aren't able to address the mounting security challenges that they demand. The Okta Identity Cloud not only enables customers to seamlessly access technology, but solve their toughest security and access challenges," said Abousselham in a press release. 
June 26, 2017:  Shipbuilder HII hires Ron A. Davis as its first CISO
Huntington Ingalls Industries (HII), the largest military shipbuilder in the U.S., has tasked Davis with responsibility for ensuring the early identification of threats and risks and the implementation of controls and other processes and methods to protect information systems for the entire HII enterprise.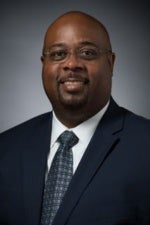 "Cybersecurity is a top priority for HII," said Chris Kastner, executive vice president, business management, and chief financial officer, in a press release. "Our information systems must remain secure to not only protect our business, but to protect information vital to our nation's defense. We look forward to Ron joining our team and putting his extensive cyber experience to work in this very important role."
Davis joins HII after serving as CISO for Vencore since 2015. He has also held several positions at BAE Systems, including director of global cybersecurity program integration and director of global cybersecurity operations. In a contracting capacity, Davis served as senior lead information systems security engineer at the Defense Logistics Agency headquarters and the Department of Homeland Security. He has an extensive background in cybersecurity policy and procedure development, security architecture, security risk management, cyber threat management, and incident response. 
June 26, 2017: Prevalent appoints healthcare security expert Dr. Kevin Charest to board of directors
Ensuring security across all the connected digital players in the healthcare ecosystem p resents enormous challenges. To help meet those challenges, third-party risk management solution provider Prevalent, Inc., has added Dr. Charest to its board of directors. He brings 25 years of healthcare cybersecurity expertise, including managing global defense and IT security at the nation's largest private and public healthcare organizations.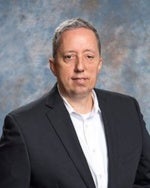 "We're very pleased to have Kevin join our board and share his experience and insights with the Prevalent team," said Jonathan Dambrot, CEO, Prevalent, in a press release. "Kevin possesses a unique understanding of both the business and technical issues driving third-party risk management across the diverse healthcare ecosystem. His leadership in global security and his vision and passion for protecting personal data will be invaluable to Prevalent and our customers as we move towards the next stage of managing third and fourth party risk."
"The healthcare ecosystem comprises more than 480,000 interconnected entities of all sizes and maturity, but they all share the same significant challenge of managing Nth party risk. Prevalent's broad capabilities and experience in this space gives them a unique opportunity to address this problem. I look forward to sharing my perspective and expertise to help Prevalent advance their delivery for the healthcare market and beyond," said Dr. Charest in a press release.
Dr. Charest has held roles in both the public and private healthcare sector, including leading global cyber defense operations for UnitedHealth Group. He also served as the CISO for the Department of Health and Services (HHS). Dr. Charest is currently the board secretary for (ISC)², an international nonprofit cybersecurity membership association best known for the acclaimed Certified Information Systems Security Professional (CISSP) certification.