I'm very pleased to announce that BSides Toronto is returning for the second year! This year the conference is bigger, better, faster and...well, still one day in length but, we have an awesome line up. And no I'm not just paying "lip service". It's really here! Normally it would have been paired with the Sector Security Conference but, because stuff happens it has been pushed out to Nov. 22. 
Without further ado, here is the line up:
Speaker | Talk
Augusto Barros | Security and Behavioral Economics
Mark Baseggio | Shut the Front Door
Lee Brotherston | Corporation in the Middle
Eric Evenchick | CAN Bus Stuff
Roy Firestein | Honeydocs and Offensive Countermeasures
Dan Frisch | Black Hat Python
Saurabh Harit & Stephen Hall | Gone in 60 seconds - Practical Approaches to Hacking with Yasuo
Richo Healey | Debugging with, and Haxing on Voltron
Jason Kendall | Elasticsearch/Logstash/Kibana: Not plain ol' syslog
Ben Hughes | Handmade, Artisan, Probably Knitted Security at Etsy
Katie Kleemola | Communities at Risk
Kellman Meghu | TBA
Michael Perkin | Standardizing Security in the Cryptocurrency Industry
Jeremy Richards | Fun with Firmware
Allan Stojanovic | Logs and Tactical Defence
Greg Wiseman | Introducing Recog
The conference will be held at a new location this year. This year we've moved over to the Studio Bar at 824 Dundas St W in Toronto. Better sight lines and more room this year. If you need a ticket (and you know that you do) you can find them here.
If you have some spare time you can have fun poking around the BSides Toronto website. Have a look at what I found (and no, I didn't know that was on the site).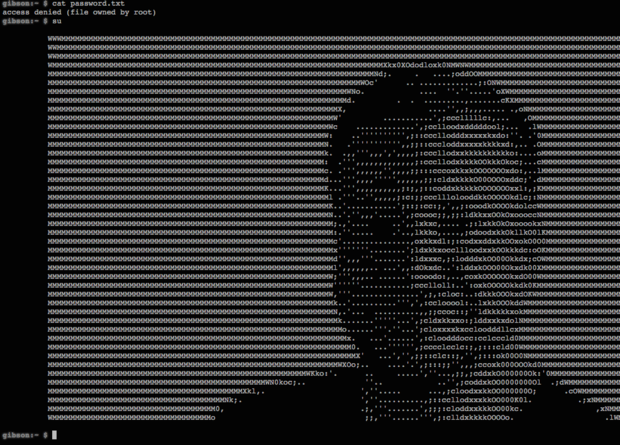 Stop sitting around "waiting for the end of the world". Be sure to come out for a great BSides Toronto and join us for our triumphant return for a second year.
(Image used under CC from ocad123)