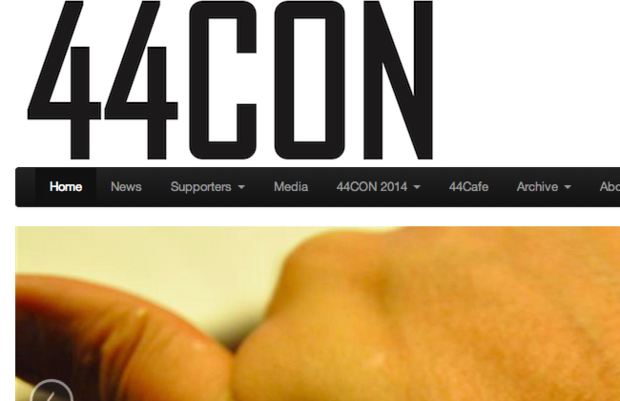 I rolled out of bed this morning at the bidding of a small human who was demanding her breakfast. Bleary eyed I stumbled downstairs and started up the coffee machine and checked my email while the machine slowly sprang to life. 253 unread emails. "Wow," I thought, "a light day."
Then I noticed it. There was one message in particular waiting for me. An acceptance email to speak at the 44CON in London UK in September!  I sat back in my chair and pondered it for a moment. I have always been reticent to speak as I have historically had little love of being on stage solo. But, having spoken at SOURCE Dublin recently I have officially broken out of my recalcitrant bubble. 
I read it again, 
I am pleased to inform you that the Review Board Pixies have been hard at work selecting the very best content for this years 44CON, and your submission has been accepted! :-)
Much love to those Pixies for their hard work.
I'm at once grateful and excited. A far better reaction than the one I had prior to my talk in Dublin, to which several can attest, was fraught with anxiety. I'm glad to have broken through that barrier. After my talks at RSA Asia and BSides Cape Breton, this will be my next talk and I am very excited for the opportunity to speak at 44CON.  
A lot of conferences like 44CON are put together through the blood sweat and tears of volunteers. I work as a volunteer for a few conferences and I can safely say that this is a labour of love. As a result, cash flow is often be an issue. Enter the sponsors. This is a great opportunity for security companies to get in front of their target audience and spend their marketing dollars wisely. Case in point, 44CON is an excellent opportunity for companies in the UK and EU to get access to a lot of security folks (read: potential customers) in a single location. 
The conference takes place from September 9 - 12, 2014 in London. I have heard so much about this event that I'm very interested to experience this for myself. Are you looking to get insights from industry folks, get some great training like that being delivered by Didier Stevens, Marcus Pinto and others? This is a homegrown UK event that cannot be missed. Get your ticket now!
I hope to see you there!