Fortinet revealed its new "Connected UTM" platform today, and announced a wide range of new products. There are new unified threat management (UTM) appliances, 802.11ac wireless access points, WAN extenders, and Ethernet switches designed to provide better security and improve network performance for customers.
Fortinet has four different models of the FortiGate appliance: FortiGate/FortiWiFi-30D-POE, FortiGate/FortiWiFi-60D-POE, FortiGate/FortiWiFi-90D-POE and FortiGate-280D-POE. They're called UTM, but the appliances do more than just security—providing IT admins with the ability to manage remote WiFi access points and switches as well.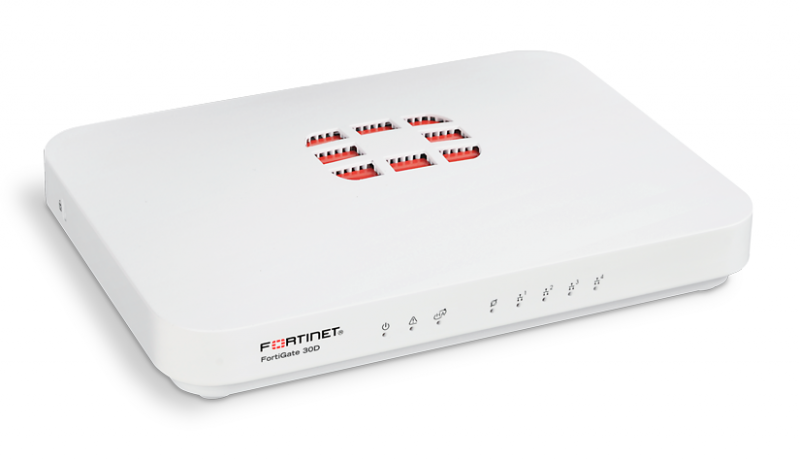 I had a chance to speak with Neil Sundstrom last week about the new Fortinet products. Neil manages the wireless access point side of things, so he is understandably excited about the new 802.11ac WiFi products. He half-joked about the fact that most people don't even realize Fortinet is in the wireless access point business at all, and I had to agree with him. I know about Fortinet as a security appliance vendor, but I had no idea it also develops wireless access points.
802.11ac is new and still gaining momentum. The new wireless standard is capable of delivering data rates in excess of 1Gbps—vastly improving performance and increasing the wireless bandwidth available for the skyrocketing volume of wireless devices.
Sundstrom also pointed out the increased focus on power over Ethernet (PoE) with the new Fortinet devices. Customers are deploying a wider range of devices—wireless access points, security surveillance cameras, point of sale (PoS) devices, etc.—that connect to the network. Fortinet makes it easier to deploy those devices by integrating PoE ports into the Fortigate appliances.
One of the primary targets Fortinet has in mind for the Connected UTM platform is retailers. Aside from the PoE and PoS aspects of the FortiGate appliances, Fortinet has also incorporated analytics capabilities to help businesses analyze and influence customers in real-time. Retail Analytics connects with customers' mobile devices to monitor purchasing needs and help direct customers to the products they're seeking.
Most of the Connected UTM platform—including the FortiGate appliances, wireless access points, WAN extender, and switches—are available as of today.