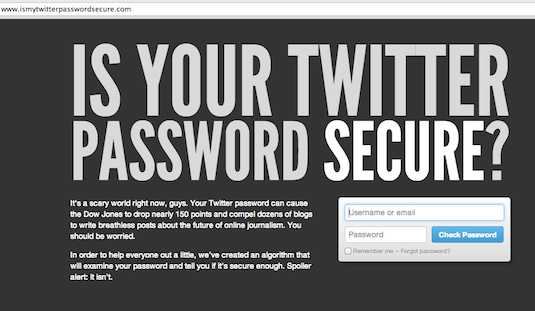 Are you ever finding yourself sitting there in a coffee shop, while updating your social media accounts to let people know how awesome your haircut was today wondering, is my password strong enough?
Well, fear not Internet denizen! There is a tool to help you alleviate your concerns. The site is called ismytwitterpasswordsecure.com and this is "the" tool to ensure your password is a good one. Just browse to the site and enter your username and password. The tool will do the rest.
Go ahead...
I'll wait.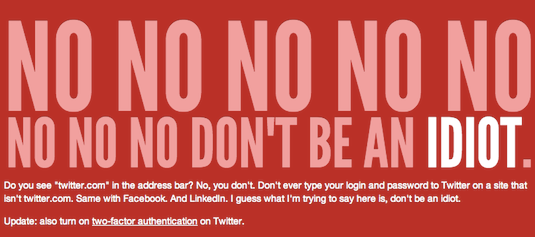 While this is all in good fun, never enter your password in a strength checker online. Don't run a Google search for your password. Use some common sense and you can figure it out of your own accord as to the veracity of your credentials.
Enable two factor authentication now.
Seriously, go.
(h/t to David Mortman for sharing this gem with me)