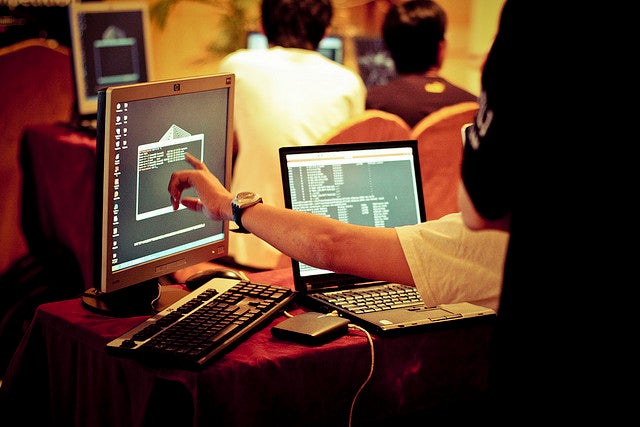 This past October I had the good luck to be able to head to Kuala Lumpur, Malaysia to attend the HITB security conference. 
There were great talks like the keynote from Andy Ellis entitled "Cognitive Injection" (full disclosure, I work for Andy)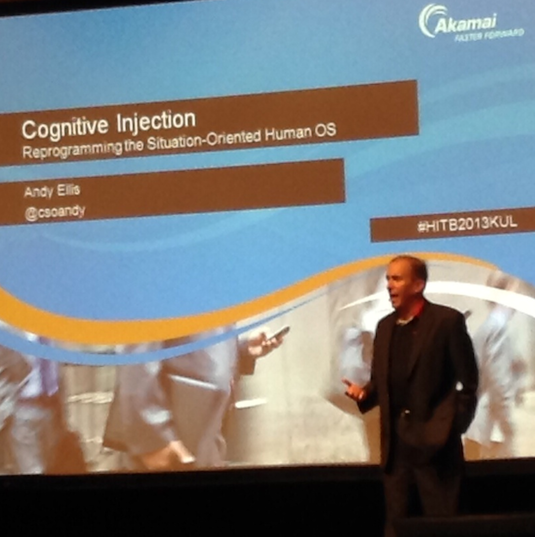 What I neglected to do was to publish the post I had written about the event. So, rather than to post that I figured is was better to write up something new and hopefully avoid the wrath of Dhillon. ;)
What is HITB EU you ask? Well, this is a great technical conference that is being held in Amsterdam on May 27-30, 2014. 
From HITB:
Hi everyone - The Call for Papers for the 5th annual HITB Security

Conference in Amsterdam is now open. #HITB2014AMS takes place at the

Beurs van Berlage from the 27th - 30th of May 2014. The official

conference hotel for the event is the Hilton DoubleTree.

 

As always we start with 2-days of hands on technical trainings followed

by a 2-day triple track conference. However, 2014 also sees the

introduction of a brand new addition to the HITB line up - the HITB

Haxpo or hacker expo!

 

With support and backing from iAmsterdam, HITB Haxpo is going to be

unlike anything that's been done before. Think IT security exhibition

meets Makerfaire with a generous touch of HITBSecConf flavor thrown in

for good measure.
Based on my experience in Kuala Lumpur I can well imagine that this will be an excellent event worth attending. Be sure to check out the keynotes from Katie Moussouris (Lead, Microsoft Security Response Center) and Jennifer Steffens (Chief Executive Officer, IO Active) and others. For an up to date list of the speakers who will be presenting use this link.
If you're planning on attending be sure to register now while you can. Also, if you're interested in presenting please note that the CFP is still open until February 1, 2014.
With any luck, I'll see you there.
Conference Link: http://haxpo.nl/
(Image used under CC from Ton MJ)