ISPs in the UK are now rolling out their porn blocking filters as part of Prime Minister David Cameron's attempt to block certain sites by default. Again we see an instantiation of what I refer to as the Gattaca extension to Godwin's law. "In an effort to hide computer surveillance measures from their electorate Governments will claim the need to protect children".
While noble on its face it is seldom anything more than an attempt to subvert the rights and privacy of their people. 
From BBC News:
Last month, Prime Minister David Cameron welcomed "family-friendly" filters and said they were important to stop children "stumbling across hardcore legal pornography".

 

But BBC's Newsnight has discovered all the major ISPs that have launched full default filters are also failing to block hardcore porn-hosting sites.

 

All new customers will be prompted to decide whether to opt in or out, while existing customers of major ISPs will be presented with an "unavoidable choice" about whether to sign up.
"Family-friendly" is a curious angle. After having tested a wide array of websites I was able to discover that a lot of legitimate sites were in fact blocked while actual pornographic sites were not. 
Um, what? 
Yup, you heard me. I'm a little curious as to who these ISPs are using for their filters.
Example,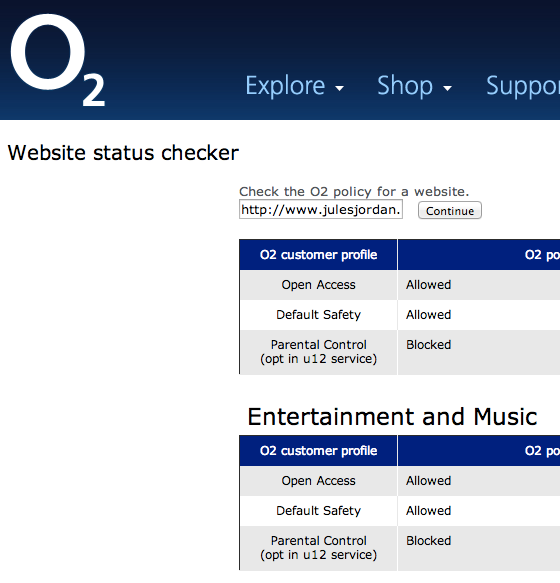 *Golf clap*
A rather well known pornographic site isn't blocked while a sex education site in Scotland is blocked.
From Wired UK:
Justin Hancock, the man behind blocked sex education site BishUK, told the BBC: "It's really frustrating because I'm trying to provide a sex education site for young people and it's hard enough directing young people to good quality information on the internet.
The really weird thing about this implementation is that users have to opt out of the filters rather than opt in. Not having access to a UK based ISP account I'm not able to see how easy it is (or isn't) to opt out. If you are based in the UK I'd be interested to hear back. Please leave a comment below. 
What do you do in the interim then? Well, these controls have already been defeated with a browser extension for Google Chrome called "Go Away Cameron"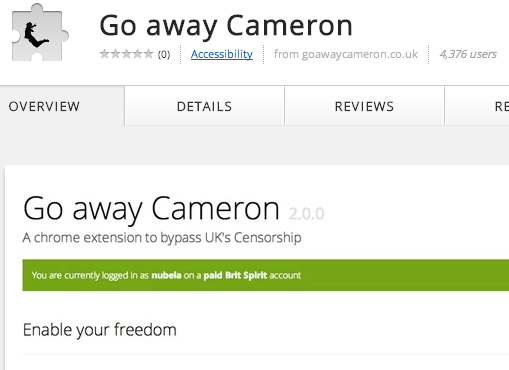 While people might ask, "Why bother? It's just for porn." My answer to that question would be, "Today it is for porn."
The UK government is backing the country into a controlled internet. 
[UPDATE] I managed to find the opt out link for O2.
(Image used under CC from Thorsten Hansen)